After bye-bye board member, then what?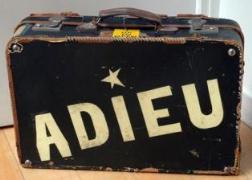 For a season, board members throw their minds, hearts, and financial resources into your organization. Then they come to the end of their terms (or their endurance). That's the cycle of board life.

Most nonprofit organizations handle well the sweet sorrow of parting as these special volunteers exit the boardroom. There are the tributes, the plaques, and parties. But after bye-bye board member, then what?
Read more...


Checking the weather is a board responsibility
Good governance is first concerned with the fiduciary details of what's happening within your institution -- keeping an eye on investments, cash flow, fund-raising, enrollments, board recruitment and development -- but a board's duties do not stop there.
Read more...


"Like" In Trust on Facebook


Are you on Facebook? Click here to visit our page.

And once you're there, be sure to click the "like" button to get periodic updates from In Trust on your wall.
Did you miss In Trust's recent webinar on "Three Strategic Planning Essentials for People with No Time to Waste"?

Purchase the archived version today at www.intrust.org/webinars.