Nine keys for a healthy board-president leadership team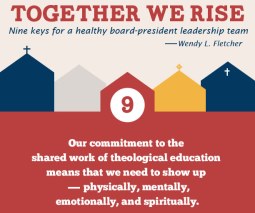 What makes the relationship between a school's board and its president thrive? This infographic outlines nine essential keys for a healthy board-president relationship.

Taken from an article originally published in 2011, this article is as applicable as ever. Both the new infographic and the original article are available for you to read.

Read more...


What happens in Vegas is tweeted in minutes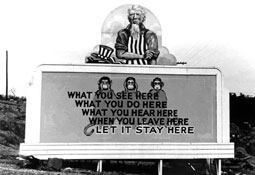 Is confidentiality a thing of the past?

This old faculty joke is funny because, like all good humor, it's partially true:

Question: "On this faculty committee, what is meant by confidentiality?"

Answer: "Confidentiality means that you can share the information -- but only with your closest friends."

It's not only faculty meetings that suffer leakage. Many boards and committees have real trouble defining and practicing confidentiality.

Read more...


How to manage your consultants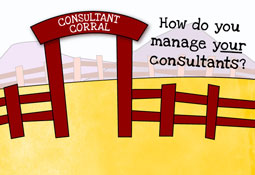 During a recent conversation with a seminary president, we talked about consultants. How many consultants were presently being used at this president's institution? "I simply don't know," he admitted. "Each department brings in and works with its own consultants. I just know we use lots of outside talent. We have to."

How do you manage your stable of consultants? Rick Bliese offers four strategies.

Executive Director
The Louisville Institute seeks as its next Executive Director a creative and energetic leader who is eager to advance the vitality of faith communities and theological education in North America.

The Executive Director of the Institute should be a person of passion, vision, and intellectual curiosity, with experience and expertise in theological education, a love of the church, and the capacity to engage others in collaborative ventures.

Founded in 1990, the Louisville Institute is a Lilly Endowment-funded program based at Louisville Presbyterian Theological Seminary. The Institute has long been a leader in the study of religion in North America. Our mission to foster and nurture vibrant, faithful Christian communities for the sake of the world remains in the forefront of our work. The Executive Director shall hold a Ph.D. or Th.D. and be enthusiastically committed to the life of the Christian church.

For more information, visit www.louisville-institute.org.
Do you have questions about how to build, use, and manage effective online learning?

If so, please join Roxanne Russell, Candler School of Theology's Online Instructional Designer, as she leads us through critical components of online learning.
---
Contact us
Does your school need help?
In Trust Resource Consultants are trained and ready to help you identify your challenges and connect you with resources.