Read more...
Is the bubble about to burst?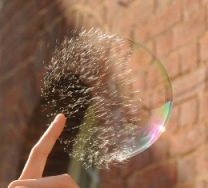 In a stark opinion piece published earlier this month in the Washington Examiner, University of Tennessee law professor Glenn Harlan Reynolds declares that the higher education bubble is about to burst.
"The product grows more and more elaborate, and more and more expensive," he explains, "but the expense is offset by cheap credit provided by sellers eager to encourage buyers to buy."
Read more...
Angels are made in the details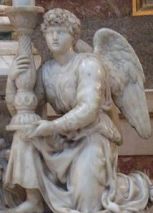 Creating a sculpture is simple enough, Michelangelo once explained. If you see an angel in the marble, carve until you set the angel free.

This is an explanation of a sort, but it does little to help the novice carver create art. In practice, sculptors use a repertoire of skills to coax meanings from stone.

We who lead theological schools want to shape religious leaders. That's why it is important for us to pay attention to research about how schools actually shape students into ministers.

Read more...

More news and comment for leaders in theological education
Presidential Evaluation
tailored just for you.
---
IN TRUST has the expertise to understand:
Your mission
Your vision
Your goals

Read more about our Presidential Evaluation.

Contact IN TRUST at
302-654-7770 or akardash@intrust.org.


Challenge assumptions
Rethink systems
IMPROVE performance