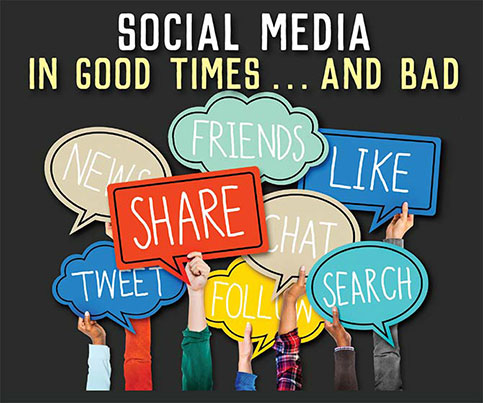 The In Trust Center recently presented a webinar on social media to an audience of theological seminaries across the United States and Canada. Presenters Jay Blossom and Leanne Van Dyk provided guidance on cultivating an authentic, trusted voice on social media
platforms in "normal" times -- and then employing this voice to communicate during crises. Van Dyk relayed her experiences in developing a social media strategy during her first year as president of Columbia Theological Seminary.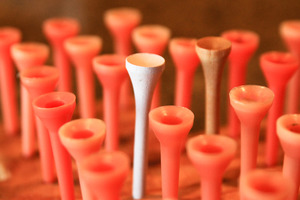 A well-meaning board can easily drive off course. Whether bogged down by endless meetings or rattled by disgruntled members, how can a board right itself and get back on track?
Read more...

In Trust wins awards at Associated Church Press meeting
In Trust won three awards at the annual meeting of the Associated Church Press, held April 22, 2016, in St. Louis, Missouri. The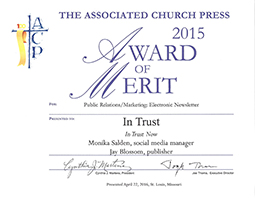 association, which is made up of church-related and independent religious periodicals, is celebrating its 100th anniversary this year and has held an annual meeting since 1920.
In Trust
publisher Jay Blossom serves on the board of directors.
Read more
...

Join the conversation...
In Trust Webinar:
The priority of governance in really tough times

May 4, 2016
1:00 p.m. EST (60 min.)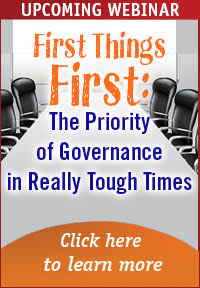 In this webinar on May 4, presenter Barbara Wheeler will:

• Review the major financial and enrollment challenges that threaten the strength and even the survival of many theological schools
• Report findings of the governance study about the fitness of boards and other governors to meet those challenges
• Outline concrete steps that chief executives and governors can take to strengthen their relationship and their schools.

Daniel Aleshire, Executive Director of the Association of Theological Schools will provide a response and commentary.
To learn more,
click here
.
---
Did you know? Resource Consulting services are a free benefit for In Trust Center member schools.
We are here to connect you to resources. What are you working on? We would love to help!
Recently, Resource Consultants have provided help with:
•
Presidential evaluation
•
Strategic partnerships
•
Shared governance
How can we assist your school?