Giving thanks: A formula for success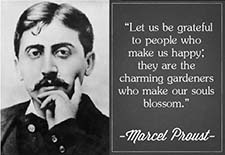 My wife often travels for work. It's one of the sacrifices we accept in exchange for the ability to work together from home. Trips usually take her away for no more than two or three days, but this month a huge project demanded that she be in New Hampshire for nearly two weeks.

When her boss sent a thank-you gift to the family, I thought to myself, that's good leadership. Because although you pay people for their time, you ask them to volunteer their hearts.

Read more...


Dunk-worthy: How do you handle unpopular opinions?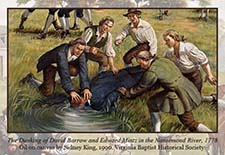 Recently, views opined on the Israeli-Palestinian conflict led to the resignation of the Rev. Bruce M. Shipman, the head of the Episcopal Church at Yale University, and the withdrawal of an offer of tenure for Steven G. Salaita, who was to teach with the American Indian studies program at University of Illinois at Urbana-Champaign.

Offering an opinion can be a dangerous thing in the world of higher education.

Read more...


What does it mean to govern?


Q: What does it mean to govern? [Careful – this is a trick question.]
a.) to supervise
b.) to manage
c.) to donate
d.) to advise

The correct answer, according to the 2004 governance classic, Governance as Leadership, is e.) none of the above. To govern is "to lead." And yes, leading includes supervision, management, fundraising, and advising, but leading also supersedes them. Let me explain.

Read more...


"Like" the In Trust Center on Facebook
Do you have questions about how to build, use, and manage effective online learning?

If so, please join Roxanne Russell, Candler School of Theology's Online Instructional Designer, as she leads us through critical components of online learning.
---
Contact us
Does your school need help?
In Trust Resource Consultants are trained and ready to help you identify your challenges and connect you with resources.