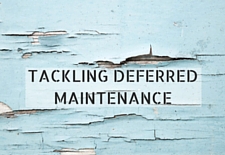 Deferred maintenance is a serious issue that affects almost all institutions.

The Association of Theological Schools recently surveyed 118 schools on their deferred maintenance costs. The results? Schools' costs ranged from as low as just $2,000 up to $52 million, with a median of $437,500.

Such high numbers can lead to an overwhelming feeling of discouragement, but there are ways to tackle deferred maintenance. Here are some best practices from schools that have engaged in this work.

Read more...

Book recommendation:
The Nonprofit Board Answer Book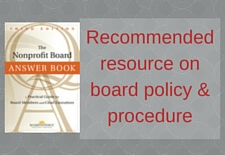 Here at the In Trust Center, we talk boards and governance all day, every day. From fielding calls from member schools, to researching and writing articles on boards, board policy, and governance, and even in our work with our own board, we are constantly talking, thinking, reading, and writing about governance and policy.

Over the years, we have developed a library to assist us (and our member schools) in our work. We have many books on boards: board policy, shared governance, the roles of board members, etc. Of all of these, the book that we turn to most often for questions about these topics is a book from BoardSource: The Nonprofit Board Answer Book.

Read more...


How to grow your school's
fundraising ability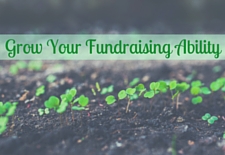 Two months into his role as president, G. Douglass Lewis received the news that Wesley Theological Seminary was in debt. So, with the help of his development consultant and the Wesley staff, Lewis set forth a strategic plan for a program that would address their lack of fundraising ability.

Lewis attributes the success of their program to three basic building blocks.

Read more...



Join the conversation...
In Trust Webinar:
Online course design

December 1, 2015
1:00 p.m. EST (60 min.)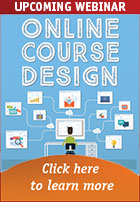 Is your school looking to offer more and better online learning flexibility to your students?

Join presenter Roxanne Russell, Director of Online Learning at Candler School of Theology, as she shares design strategies and lessons learned after the first year launch of Candler's online Doctor of Ministry program.

To learn more,
click here
.
---
Did you know? Resource Consulting services are a free benefit for In Trust Center member schools.

We are here to connect you to resources. What are you working on? We would love to help!

Recently, Resource Consultants have provided help with:
Board policy
Shared governance
Endowment
How can we assist your school?