"Wise Stewards" now available in Spanish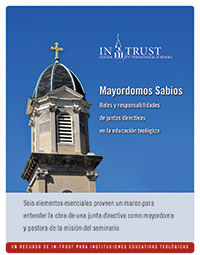 "Wise Stewards," the In Trust Center's introduction to the roles and responsibilities of board members, is now available in Spanish.

You can download the Spanish version, "Mayordomos Sabios," from our website.

The English version of "Wise Stewards" is also available on our website.
On November 2, the In Trust Center will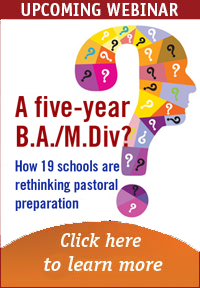 present a free webinar sponsored by the Kern Family Foundation on five-year B.A./M.Div. programs. Representatives of three different institutions will discuss the opportunities that a five-year program presents and the challenges of getting started.
This webinar already has the largest registration in the In Trust Center's history. To join in on this exciting educational event, register today.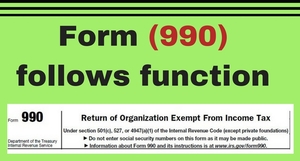 To remain in compliance with IRS reporting requirements, theological schools and seminaries must know exactly what is required of them by law. Are you required to submit IRS Form 990?
Read more...

Join the conversation...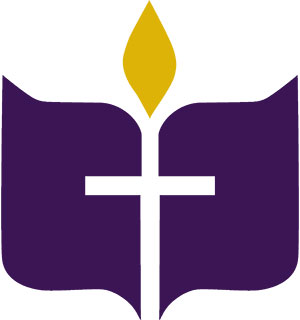 Memphis Theological Seminary, an ecumenical seminary in Memphis, Tennessee, announces its search for a Vice President of Academic Affairs/ Academic Dean to begin work in summer 2017.

Preference will be given to applicants who have the Ph.D. (or equivalent), experience in theological education, administrative skills, and commitment to theological education in a diverse environment where women and men prepare for ministry in the church and the world. We welcome applications from candidates who will add to the diversity of the MTS community.

A detailed job description may be found at memphisseminary.edu. Send cover letter, vita, and three letters of reference to Dr. Mitzi Minor, MTS, 168 E. Parkway S., Memphis, TN 38104 or deansearch@ memphisseminary.edu.

Review of applications will begin Nov. 15, 2016.
---
In Trust Webinar

December 6, 2016
1:00 p.m. EST (60 minutes)
Do you find yourself measuring dollars without measuring impact? Are you struggling to achieve a mindset that elevates transformation over transactions?
Join presenter Aimée Laramore for a discussion on the spirituality of fundraising and the importance of creating a culture of generosity in your institution.
This webinar is ideal for any stakeholder interested in deepening their understanding of fundraising.