In Trust presidential transition
Christa R. Klein, president of In Trust, has announced that she will retire in 2012. In Trust's board of directors is now searching for someone to lead In Trust into its next era of service.

Click here to find out more about the transition and the search.


Survey of college CFOs reports good news, sobering realities
The excellent online magazine Inside Higher Ed has released its first-ever survey of college and university business officers.

More than 600 CFOs of U.S. institutions of higher learning responded to the survey, which asked questions about each institution's current health, most important financial challenges, strategies for coping with the recession, and budget modeling.

Read more...

When the student is a felon

The cover story of the Autumn 2011 issue of In Trust has been garnering a lot of buzz.

Emilie Babcox's article, "Maximum-Security Seminary," reveals that theological education is taking place in two of America's more notorious prisons -- Sing Sing in New York and the Louisiana State Penitentiary in Angola.
Read more...

Maybe it's time to redefine the problem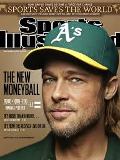 Imagine this familiar scene: The old guard is sitting around a table, long-faced and bemoaning the bleak outlook for the next year. They have a meager budget, the competition has just cherry-picked their top talent away and cash is getting tight.

So they start doing what they do every year: resort to their tried and true solutions to what have become perennial problems in order to survive.
Read more...
Webinar
"Becoming a Wise Steward"
---
Did you miss In Trust's recent webinar on the roles and responsibilities of boards in theological education?

Purchase the archived version here.

This presentation goes deep into the fundamentals of effective governance in theological schools. It can be helpful for orienting new board members, but it is also advanced enough for governance leaders with experience.

Topics include:

1. Shared governance
2. New challenges facing seminary board members
3. The six essentials of sound board governance
4. Assessment of the board's work