"Governance Minute" video:
Characteristics of effective board chairs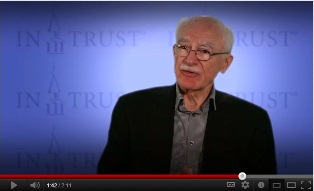 Watch other "Governance Minute" videos at www.youtube.com/intrustmagazine.


President/chair relationship key to job satisfaction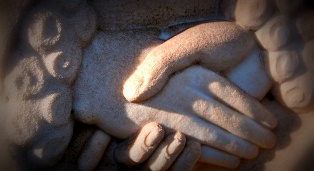 Daring to Lead 2011, the third in a series of surveys of national nonprofit executives, found that the relationship between presidents and board chairs plays a significant role in overall presidential job satisfaction.

Read more...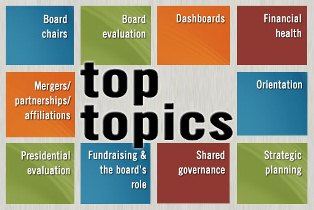 The "Top Topics" section on In Trust's website gathers resources -- magazine articles, blog posts, webinars, and more -- by some of the topics that are most important to our members.

Choose a topic to explore...


"Like" In Trust on Facebook

Are you on Facebook? Click here to visit our page.

And once you're there, be sure to click the "like" button to get periodic updates from In Trust on your wall.


Visit the In Trust Blog homepage...
Webinar
Transition Planning November 14, 2012
1:00 pm EST (60 min.)
Join In Trust Governance Mentors George Brushaber and David Tiede as they explore the essentials of a good transition plan.

This webinar will focus on the inclusion of all key stakeholders, the search and selection process, and enhancing the inaugural year of new leadership.