What happened to seminary enrollment?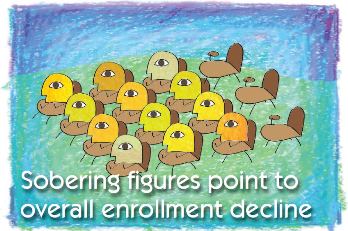 Here's the executive summary: Enrollment across the Association of Theological Schools is slightly down. The population of North America is way up. And this sounds like trouble.
Read more...
How to make a board handbook

Does your board have a handbook – either online or on paper?

If you don't, you may be missing out on an important resource to help your board function at the top of its game.
Read more...
Schools examining costs and benefits of tenure

Earlier this month, the board of trustees at Southwestern Baptist Theological Seminary brought the national debate over tenure home to Texas.

By a unanimous vote, they decided to end the tenure program at Southwestern, and set in motion the process to make that happen.
Read more...
"Like" In Trust on Facebook

Are you on Facebook? Click here to visit our page.

And once you're there, be sure to click the "like" button to get periodic updates from In Trust on your wall. Hover over the "Like" button on the page and make sure that "Get Notifications" and "Show in News Feed" are checked. That way In Trust's posts will be sure to appear on your wall.


Visit the In Trust Blog homepage...
In Trust Webinar
May 7 at 1:00 PM EST
(60 minutes)
allocating scarce resources,

meeting new market opportunities, and

planning based on strategic assessments, not wishful thinking.