Pausing at the brink of big decisions: The premortem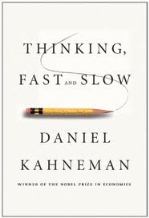 Leaders of theological schools take risks in the name of fulfilling their missions. New initiatives require much planning and praying, and sometimes it's difficult for a board members to speak up with doubts about a proposed initiative, especially if the plan is gaining momentum, or if a key stakeholder has voiced support.
Then, after the decision is made, everyone seems to remember that they were in favor of it -- even if the decision turns out to have negative consequences.
Read more...


The trustees' decision to fire Joe Paterno
The recent death of long-time Penn State football coach Joe Paterno spurred an outpouring of public grief that has, temporarily, overshadowed the tragic and tawdry circumstances of his firing last fall.
Just four days before his death, the New York Times published an article about the university's controversial decision to fire Paterno without warning, via a phone call. The article is based on an extensive interview with board members who wanted to set the record straight and defend their decision.
Read more...


The role of edgy questions in strategic planning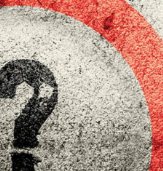 If strategic planning is on the horizon for your organization, you'll want to take a look at the latest issue of Great Boards where contributing editor Barry Bader lists 10 edgy questions that can help clarify a board's thinking about the future.

The article is written for governance leaders within hospitals and health care systems, but it's not much of a stretch to apply Bader's advice in your setting.
Read more...



Are you on Facebook? Click here to visit our page.

And once you're there, be sure to click the "like" button to get periodic updates from In Trust on your wall.