Boards are striving more than ever toward a higher level of performance.

The demands of the challenging environment surrounding most theological schools require it.

So what might "board excellence" look like?

Read more...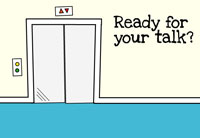 A friend finds out that you serve on the board of a theological school. He is surprised, pleased, and curious.

Questions follow immediately, and in rapid fire.

"So what are your responsibilities as a board member?" he inquires. "And how does your board work there differ — if at all — from the other boards on which you serve?"

Read more...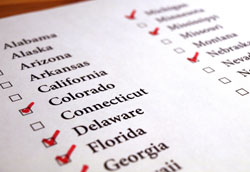 If you're the institutional liaison with your state office of higher education, or with the Commission on Accrediting of the Association of Theological Schools (ATS), or with a regional accrediting agency, you know that there's a deadline approaching: July 1, 2014.

If you have any kind of online presence that draws students from across state lines — and at least 112 ATS schools do! — then you should be prepared for it.

Read more...
In Trust webinar
Dashboards
Recently recorded
(60 min.)
Presenters Robert Landrebe, Chris Meinzer, and Anthony Ruger discuss how to develop an ideal dashboard for your institution.
What should a good dashboard include

Who determines what is included?

How often should it be viewed?

And, who is the target audience?
---
Contact us
Does your school need help?
In Trust Resource Consultants are trained and ready to help you identify your challenges and connect you with resources.