The price of procrastination

Deferred maintenance dogs many theological schools -- especially those freestanding institutions with beloved old campuses that were built for a bygone era. Surely every administrator knows that when you're creating an annual budget, it's very easy to put off a big capital expenditure for one more year or to balance the accounts by shaving a little off the facilities line.
Read more...


Theological reflection in the Internet age
A provocative article says that while some church leaders are addressing the spiritual needs of people who live in a world that has been transformed by the Internet, most are not -- they're still trying to reach people in timeworn ways. The author argues that academic theological studies haven't kept up with changes in the culture. Theology in the Internet age must become more "beta," he says.
Read more...


Board chair and president, working together for the mission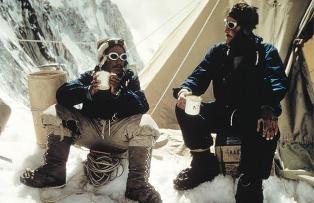 At theological schools, as at colleges and universities, the relationship between the president and the board chair is especially critical.

In the Summer 2011 issue of In Trust, you can read an interview with one board chair and president in which they explain their weekly phone conversations. In particular, I like the goals that they are trying to achieve: (1) Fostering a culture of trust, (2) maintaining a focus on institutional reality, and (3) achieving the school's mission with economic sustainability.
Read more...
Still more on the president-board chair partnership...


Visit the In Trust Blog homepage...
In Trust Webinar
BECOMING A WISE STEWARD
Understanding your role and responsibilities as a theological school board member
September 14 at 1:00 PM EST (60 minutes)


The webinar will cover:

1. Shared governance
2. New challenges facing seminary board members
3. The six essentials of sound board governance
4. Assessment of the board's work

For more information, contact Amy Kardash at
302-654-7770 or mentorservices@intrust.org.