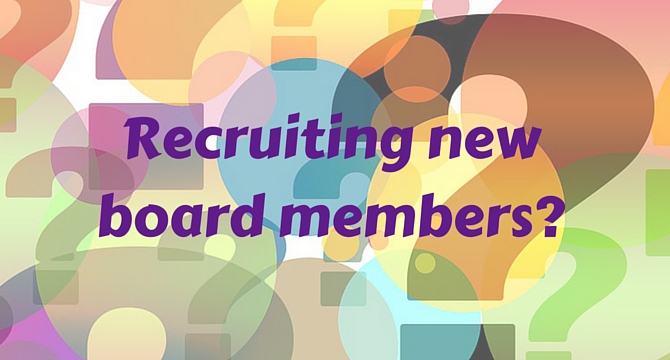 If your board is recruiting new members, you may be wondering: Who would make a good candidate? How will new members fit in with existing members? How can I bring in new blood while also maintaining my institution's identity?
On her blog Generous Matters, Rebekah Burch Basinger addressed board recruitment in three blog posts, offering advice and resources on the topic.

Annual giving: Is your board doing its part?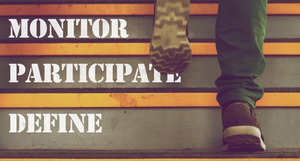 The annual fund is essential, even in institutions with big endowments.
A 2011 article in
In Trust
highlighted the steps boards should take to ensure the success of annual giving campaigns.
Read more...

The priority of governance in really tough times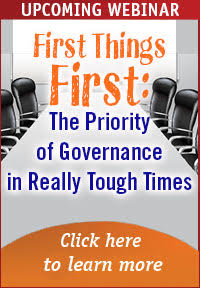 In this webinar on May 4, Presenter Barbara Wheeler will:

• Review the major financial and enrollment challenges that threaten the strength and even the survival of many theological schools
• Report findings of the governance study about the fitness of boards and other governors to meet those challenges
• Outline concrete steps that chief executives and governors can take to strengthen their relationship and their schools.

Daniel Aleshire, Executive Director of the Association of Theological Schools will provide a response and commentary.
Read more and register...

Join the conversation...
In Trust Webinar:
Social media in good times...and bad

April 26, 2016
1:00 p.m. EST (60 min.)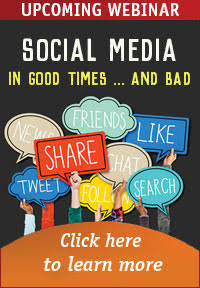 Join In Trust publisher Jay Blossom as he offers strategies for getting your message out in "normal" times and staying on point when things are not so normal.

He'll be joined by Leanne Van Dyk, president of Columbia Theological Seminary, who will share how she's using new media to engage constituents and get her seminary's message out.

To learn more, click here.
---
Did you know? Resource Consulting services are a free benefit for In Trust Center member schools.
We are here to connect you to resources. What are you working on? We would love to help!
Recently, Resource Consultants have provided help with:
Presidential evaluation

Strategic partnerships

Shared governance
How can we assist your school?