Voting-eligible member schools of the In Trust Center for Theological Schools recently elected four new members to serve on the In Trust Center's board of directors. Thirty-five percent of eligible member schools voted, electing four new members.

The newly elected members are (from left to right) Dr. Frank M. Yamada, Dr. Byron D. Klaus, Mr. Robert S. Landrebe, and Professor Anne Anderson, C.S.J.

Read more...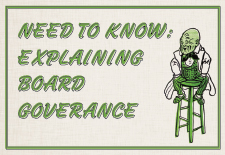 On many campuses these days, leaders are wrestling with difficult issues. There has been a clamor for schools to address racism, sexual assault, diversity, and inclusion. Ithaca College is no exception, and its board of trustees has been working to address the community's concerns.

In conversations on campus, however, Ithaca trustees were surprised that many people had no idea how the board fits into the governance of the school.

Read more...


Who's in charge? Effective decision making
in a time of crisis and fundamental change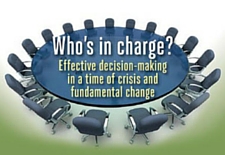 As pressures build on theological schools, who will decide what changes are necessary for a faithful and sustainable future?

The Association of Theological Schools and the In Trust Center will co-present this free webinar on governance.

Read more...


Join the conversation...
In Trust Webinar:
Do you understand theological school finances?

March 8, 2016
1:00 p.m. EST (60 min.)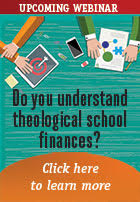 Do you understand theological school finances? Before you think, "That's someone else's job," think again. As a stakeholder, board member, administrator, or
faculty member,
understanding your school's finances is critical to the mission of your school.
Join presenter Anthony Ruger as he focuses on the concept of economic equilibrium and why this concept is so important.
To learn more,
click here
.
---
Did you know? Resource Consulting services are a free benefit for In Trust Center member schools.

We are here to connect you to resources. What are you working on? We would love to help!

Recently, Resource Consultants have provided help with:
Board policy
Shared governance
Endowment
How can we assist your school?