It's seldom one or the other -- it's both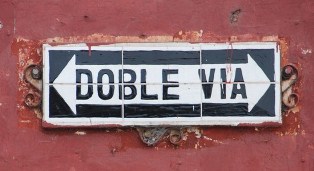 "Which should it be? Direct mail or in-person solicitation? Annual fund or a campaign? Lots of small gifts (wide) or a focus on major donors (deep)? Congregations or individuals?"

Read more...


Member schools elect In Trust board of directors


In Trust member schools have just elected five members of the In Trust board of directors. Forty percent of member schools voted, electing two new members of the board and re-electing three continuing members.
Read more...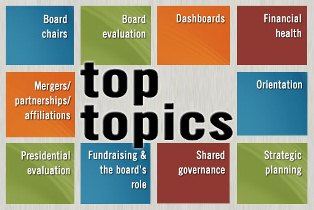 The "Top Topics" section on In Trust's website gathers resources -- magazine articles, blog posts, webinars, and more -- by some of the topics that are most important to our members.

Choose a topic to explore...


"Like" In Trust on Facebook

Are you on Facebook? Click here to visit our page.

And once you're there, be sure to click the "like" button to get periodic updates from In Trust on your wall. Hover over the "Like" button on the page and make sure that "Get Notifications" and "Show in News Feed" are checked. That way In Trust's posts will be sure to appear on your wall.


Visit the In Trust Blog homepage...

President
The Board of Governors of Providence University College and Theological Seminary seeks an energetic, experienced, and accomplished leader who has gained distinction in academia and organizational management to be the next University College and Seminary President.

A
full Opportunity Profile
is available on the Providence website.
Please direct all inquiries, nominations, and applications in confidence to: Libby Hanna, Chair of the Providence Presidential Search Committee, c/o Marla Williamson, Providence University College and Theological Seminary, 10 College Cres., Otterburne, MB, R0A 1G0, or by email to
presidential.search@prov.ca
.
Electronic submission of materials is strongly encouraged.
The search will remain open until the position is filled, with the appointment to the presidency expected to take effect June 2013. Providence is committed to employment equity and all qualified candidates are encouraged to submit an application. For more information about Providence, please visit its website.
---

In Trust
Recorded Webinar
Did you miss the In Trust webinar on transition planning? The recorded version is available here.
In this webinar recording, In Trust Governance Mentors George Brushaber and David Tiede explore the essentials of a good transition plan -- focusing on the inclusion of all key stakeholders, the search and selection process, and enhancing the inaugural year of new leadership.