All hands needed on the governance deck, and noses, too

"Noses in, fingers out." That's what many boards believe.

But guest blogger Rebekah Burch Basinger says that this approach is all wrong, and the demarcation between governance and management is not that clear.

Read more...


How much information is helpful to boards?
Which is better -- a 99-word paragraph or a table with four data points? Guest blogger Timothy Lincoln says he'd rather have vital information presented in one simple table than in a richly textured narrative.
Read more...

Managing a board can be an ongoing struggle against human nature, and even on the best cultivated boards someone at some time is going get a bee in their bonnet and undermine the board's efforts.

Read more...
Explore a top topic in seminary leadership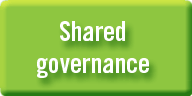 View articles, blog posts, and other resources on the topic of shared governance in seminaries.
Read more about other popular topics in theological school governance here.

"Like" In Trust on Facebook

Are you on Facebook? Click here to visit our page.

Once you're there, be sure to click the "like" button.


Visit the In Trust Blog homepage...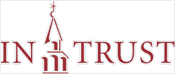 Webinar
Sept. 10 at 1:00 PM EDT
(60 min.)

Join In Trust as we explore the roles and responsibilities of boards in theological education.
►
What do new board members need to know and when?
►
How can board members identify and understand their role as a board member?
Register now...
---
Governance Mentoring
Are you seeking board or presidential evaluation?