A free resource for board orientation and development
In Trust's short primer on theological school governance, "Wise Stewards," was released earlier this year. It's designed for board education and orientation, and it's free to the public.

Read more...

Five 90-second videos on fundraising

Recently we discovered some free online resources provided by the consulting firm Johnson Grossnickle and Associates. The highlights are five videos, each just 90 seconds long, on various fundraising topics:
The trustee's role in fundraising

What to look for in a feasability study

Building trust with donors

Creating a millennial donor strategy

Women and philanthropy
Read more...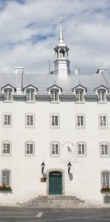 A symposium on the future of seminaries
In a recent blog post titled "The Future of Seminary Governance," In Trust blogger Jon Hooten took a look at an ongoing online symposium hosted by Patheos.

It's called "The Future of Seminary Education," and there's so much rich material that it's worth another look.

Read more...

"Like" In Trust on Facebook

Are you on Facebook? Click here to visit our page! And once you're there, be sure to click the "like" button.
Paid Announcement


President
The Board of Governors of Providence University College and Theological Seminary seeks an energetic, experienced, and accomplished leader who has gained distinction in academia and organizational management to be the next University College and Seminary President.
Read the full Opportunity Profile here.

---
In Trust Webinar
Strategic planning essentials
How can you develop competencies to meet new market opportunities?

How do you plan based on strategic assessments and insights and not just wishful thinking?

On February 22, In Trust Governance Mentors Robert Landrebe and Randy Thomann will tackle these tough questions and more during a webinar on "Three Strategic Planning Essentials for People with No Time to Waste."

For more information, please visit www.intrust.org/webinars.