Back from the brink of disaster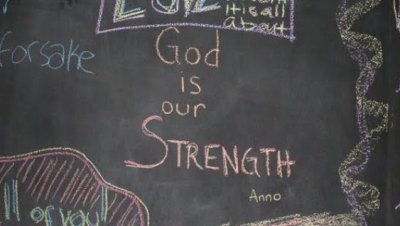 The Autumn 2009 issue of In Trust magazine includes two articles about schools coming back from the brink of disaster.

"At Oral Roberts University, Making the Most of a Crisis"

In 2007, President Richard Roberts, son of the university's founder, stepped down while defending himself and Oral Roberts University from a wrongful termination law suit. Soon it was revealed that the school was $55 million in debt. But at the moment of crisis, a philanthropist stepped in, demanding significant changes in governance in return for a generous gift.

"Financial Crisis Inspires New Vision"

Three years ago, Claremont School of Theology almost lost its regional accreditation as a result of unsound financial management. Today, the school of theology is back on its feet. Under the leadership of President Jerry Campbell, Claremont is forging ahead as a "multireligious university" while remaining affiliated with the United Methodist Church.

Read more...


Top 10 board mistakes (plus 5 more)

On face value, they seem to be common sense. But when knee-deep in board work, sometimes the obvious can be obfuscated by the organizational fog.

Read more...


Board diversity: who, what, why, and how?

In a recent piece entitled "Beyond Political Correctness: Building a Diverse Board," BoardSource offers a short primer on how to go about recruiting board members from backgrounds beyond your institution's historical reach.

Read more...




Things may be worse than we thought

Two new reports from the National Council of Nonprofits present some grim news: Surveys from earlier in 2009 indicate that the current recession is affecting nonprofit organizations in significant ways.

Read more...

Some technologically astute people are taking a do-it-yourself attitude toward higher education, relying on free content provided by universities to craft their own educational programs.

Read more...




More news and comment for leaders in theological education
Scholarship Opportunity
Contact us today to find out how you can receive 50% off the cost of any of our assessment tools including a campus visit by one of our expert Governance Mentors.
Email mentorservices@intrust.org for more information.
"We were thrilled to receive the In Trust Good Governance scholarship and greatly appreciate the partnership with In Trust that this award represents. During these tight times, this scholarship comes as a blessing."
-- Richard Bliese
President
Luther Seminary
"This is just a short note to express our extreme satisfaction with the results that we experienced through using In Trust's Governance Mentoring Services. The progress that was made has buoyed up the entire organization."
-- Brian F. Stelck
President
Carey Hall, Carey Theological College, and the William Carey Institute