March 15 is the deadline for submitting letters of inquiry to the new Luce Fund for Theological Education.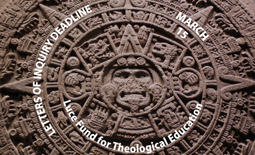 The Henry Luce Foundation is encouraging proposals from seminaries and other organizations for $250,000 to $500,000.

A select number of inquirers will be invited to present full proposals.

Read more...


Greg Carey provides his defense of tenure in a recent Christian Century blog post.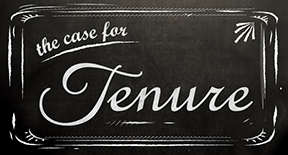 Carey argues that while tenure may not be appropriate for all theological schools, it is a key element in the success of most institutions.
Calvin College offers inmates a second chance
The Calvin Prison Initiative offers 20 inmates in the Michigan correctional system the chance to pursue a B.A. while incarcerated.
The positive effects of educational programs like this initiative are far-reaching, says David Rylaarsdam, a professor of historical theology at Calvin Theological Seminary.
Join the conversation...
In Trust Webinar:
Do you understand theological school finances?

March 8, 2016
1:00 p.m. EST (60 min.)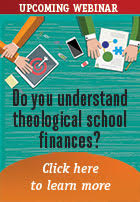 Do you understand theological school finances?

Before you think, "That's someone else's job," think again. As a stakeholder, board member, administrator, or faculty member, understanding your school's finances is critical to the mission of your school.

Join presenter Anthony Ruger as he focuses on the concept of economic equilibrium and why this concept is so important.

To learn more,
click here
.
---
Did you know? Resource Consulting services are a free benefit for In Trust Center member schools.

We are here to connect you to resources. What are you working on? We would love to help!

Recently, Resource Consultants have provided help with:
Presidential evaluation
Strategic partnerships
Shared governance
How can we assist your school?