Pastor finds that seminary education prepared him for vital questions

Rarely have I seen such a vigorous defense of academic theological study as the column Jason Byassee recently wrote for the United Methodist Reporter.

Byassee's career has been in academia, but this summer he was appointed pastor of a United Methodist church in Boone, North Carolina. He was somewhat surprised by what he found: Regular people in a small Appalachian city were eager to ask the new pastor theological questions.
Read more...


Beyond Borders (part 1): Lessons from a megachain's demise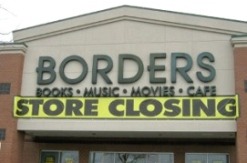 The closing of Borders bookstores has drawn responses from a variety of sectors.

Without a doubt, Borders was an American fixture for nearly two decades, and its downfall has important lessons for organizations in the midst of large-scale shifts in their markets.
Read more...


Multiple gold standards now needed, says ATS chief
The Associated Baptist Press recently published an article called "Seminaries Adapt to Changing Religious Landscape."

The meat of the article is an analysis of the current state of theological education by Daniel O. Aleshire, executive director of the Association of Theological Schools.
Read more...
In Trust Webinar
BECOMING A WISE STEWARD
Understanding your role and responsibilities as a theological school board member
September 14 at 1:00 PM EST (60 minutes)


The webinar will cover:

1. Shared governance
2. New challenges facing seminary board members
3. The six essentials of sound board governance
4. Assessment of the board's work

For more information, contact Amy Kardash at
302-654-7770 or mentorservices@intrust.org.