Dear Kathy,

REMEMBER to VOTE for NMLC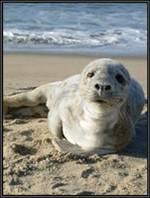 The National Marine Life Center is in the running for a $250,000 grant from Pepsi that would build new seal and sea turtle rehabilitation pools in our marine animal hospital. To win and care for more animals, we need your help!
1. Please VOTE once per day, every day in December. Vote online at www.refresheverything.com/nationalmarinelifecenter or by texting 104765 to PEPSI (73774). Standard text messaging rates apply.
2. Spread the word. E-mail your friends, family, neighbors, co-workers, etc. and ask them to vote also. Post flyers on community bulletin boards in your area. Share on Facebook, Twitter, LinkedIn, and other social media venues.
On behalf of the animals, thank you!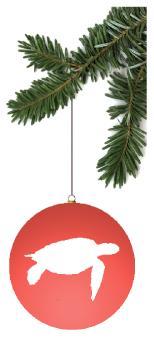 We are almost ready to accept sea turtles in our new animal hospital! There are several items - such as bleach, laundry detergent, dish soap, and towels - that we need to fully equip the hospital for our first patients. Click here for the full holiday wishlist.
Your donations will be used to rehabilitate sick and injured animals throughout the year. Please drop off your in-kind or monetary donations at the National Marine Life Center offices from 9 am to 5 pm, Monday through Friday. You may also donate on-line using your credit card. Contact Kate Shaffer, KShaffer@nmlc.org, 508-743-9888 x307 if you have questions or to donate items.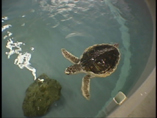 Sea turtles are cool stuff! That's what local video producer Gregg Seibert, founder of Purple Turtle Productions, thinks. And he decided he wanted to share his passion. With the help of Bridgewater State students who served as his crew, and local schoolchildren who auditioned for roles, Gregg created a video entitled "Cool Stuff: Sea Turtles of the Northeast." This fun and educational video discusses the species of sea turtles found in the Northeast U.S., what causes them to strand, how they are rehabilitated, and what kids can do to help. A companion curriculum is available for educators.
The video is available in the National Marine Life Center's Gift Shop for $19.95 (regular version) or $25.95 (educators' version - must special order) + $5 S&H (if mailed). To purchase, stop by our Business Office between 9 am and 5 pm Monday through Friday, or contact Adele Raphael, araphael@nmlc.org, 508-743-9888 x303.