Thank you for your wonderful support. You have made a difference to many turtles, seals, and other marine animals. And, once our new hospital opens, you'll be able to make a difference to many, many more. Helping sick and injured creatures who cannot help themselves is a privilege and joy.
This joy is expressed most poignantly by children. The picture above was drawn by a child who recently enjoyed visiting our Discovery Center. He's just one of over 21,000 children and adults who participated in our education programs about marine animals and ocean conservation in the past few years.
Please know that your support of our marine wildlife rehabilitation, science, and education programs, and our new hospital, is truly appreciated and never taken for granted.
From all of our staff, volunteers, trustees, and the animals, we wish you and your loved ones a wonderful holiday season and a happy and healthy 2011.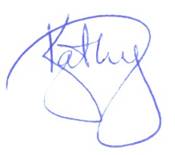 Kathy Zagzebski
President & Executive Director
National Marine Life Center
P.S. Please remember to VOTE for NMLC to win $250,000 from the Pepsi Refresh Challenge to be used to add rehabilitation pools in our new marine animal hospital. Here's how.