Happy Valentine's Day, Kathy!

There's a lot happening at the National Marine Life Center this month. We hope to see you soon!

FOR THE LOVE OF TURTLES

Join us this Saturday for our February Open House celebrating turtles and other marine life!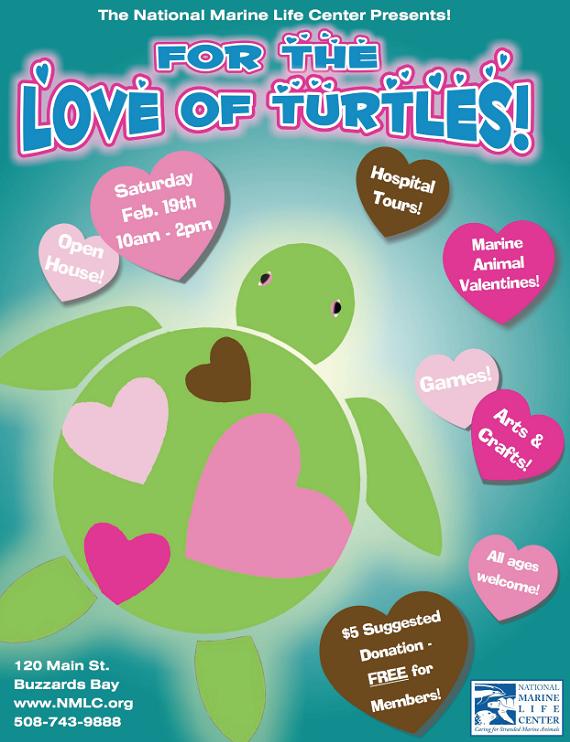 FEBRUARY VACATION WEEK OFFERINGS
Looking for something to do over February Vacation Week? Our Marine Animal Discovery Center will be open 10 am to 5 pm daily, February 19-27!

Fins and Flippers Club, Monday – Friday, 10 am. Marine animal-themed story time and arts and crafts! Different theme daily. All ages welcome, and most suitable for children ages 3-10.
Members: $3/child; Non-Members: $5/child
Daily Themes:
Monday, 2/21 = sea turtles
Tuesday, 2/22 = seals
Wednesday, 2/23 = dolphins
Thursday, 2/24 = sharks
Friday, 2/25 = whales

Patient Update, Monday 2/21 – Friday 2/25, 2 pm. Meet a member of our animal care staff and learn about marine animal rehabilitation and the wildlife patients we currently have in-house. Ask questions about our new marine animal hospital. Free.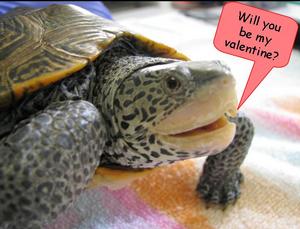 WILL YOU BE OUR VALENTINE?
Show your love of marine animals by donating today! Your gift helps save marine animals, advance science, and inspire conservation through education. Thank you.
IN THIS ISSUE:

ANIMAL UPDATE:
Teanna, our newest patient, is learning to eat her natural food - clams! Read more from intern Kaitlyn.

HOSPITAL UPDATE:
Volunteers helped us bring in almost 2,000 pounds of filter media so we can fill the sand filters and turn on the life support systems for our first two rehabilitation tanks. Read more from animal care coordinator Kate.
We need YOU to help build our hospital, care for animals, advance science, and teach children. Please, donate today.



SAVE THE DATES:
~ April 16-24: Marine Animal Discovery Center will be open for April Vacation Week with exhibits, activities, and educational programs!

~ May 29: Flukes, Fins, & Flippers - the National Marine Life Center 5K Run/Walk along the Cape Cod Canal and through Buzzards Bay.

~ June 11: Songs for the Sea family concert in Buzzards Bay Park.
Visit www.NMLC.org for additional event information!