Get featured in Vinterviews!

Are you a wine producer or supplier of goods or services to the wine trade? Interview with Nikitas Magel
for a feature article in Vinterviews.
Learn about my other services in
wine marketing & communications:

new website!
Vinfluent
Integrated Wine Marketing

Showcasing the talent and passion behind the wines, Vinterviews features some of the wine industry's most interesting, creative, and accomplished people.

This month's features:

Entrepreneur seeks to elevate Alexander Valley

Honoring Diamond Creek Vineyards' late founder
Winegrower pushes limits on Mayacamas Mountains
Napa mainstay continues to make quality accessible

Read full articles of these interviews,
plus other reviews, suggestions, essays, news, & events
aimed at wine trade professionals & enthusiasts:


Vinterviews
Online Wine Magazine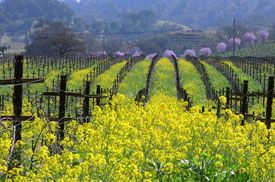 The surface of Alexander Valley's utmost potential as a wine region has barely been scratched. At least that's the belief of a small cadre of local producers dedicated to crafting premium Bordeaux varietal wines — of whom one is particularly adamant in his determination to help realize that promise. Kenneth Kahn, proprietor of Blue Rock Vineyard, while doing his own part to prove what this Sonoma appellation is truly capable of, is hoping that the efforts of its quality-driven producers will help to bring a new level of recognition to this region. With a respectful nod to the mid-priced wines that first earned the area media attention, Kahn nevertheless remains committed and driven to pushing the limit of its possibilities in an effort to demonstrate that Alexander Valley is capable of accomplishing so much more. I sat down with this bold entrepreneur to learn more about his vision for this wine region and how his brand Blue Rock fits into it.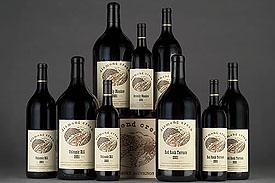 In the epic tale behind California's wine industry, Diamond Creek Vineyards is a legend in itself. Yet little did its founder, the late Al Brounstein, know at the time he bought his land in 1968 that he would later be making lasting history with the methods he chose to craft his quality driven Cabernet Sauvignon. With a combination of keen instinct, enterprising creativity, and fearless determination, this entrepreneur not only invested in an area previously unknown for grapegrowing in the Napa Valley, but cultivated it with vine cuttings from the finest Bordeaux châteaux. Designating separate bottlings of his wine according to the three distinct soil types he later discovered in the process of developing his vineyards, Brounstein was among the first in the United States to take the French concept of terroir, or the influence of place on a wine's character, and quite literally plant it here in California. Unabashed, unorthodox, and uncompromising, this man was one of a handful of pioneers to have set Napa on a course that has since shaped its identity as a world-class winegrowing region, ultimately influencing the production of fine wines in other regions of the country. Curious to learn first hand about the inception, development, and present state of this legendary producer, I spoke with the current proprietor of Diamond Creek Vineyards, widow Boots Brounstein and her son Philip Ross.
Vertical Vineyard
Winegrower Pushes Limits on Mayacamas to Accomplish Viticultural Feat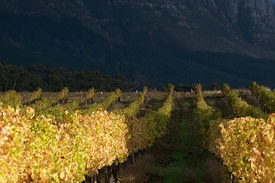 With vine rows reaching gradiant slopes as steep as 55%, Hidden Ridge Vineyard is, without a doubt, an anomaly among grapegrowing properties in the United States. The creative scheme and audacious endeavor of owners Lynn Hofacket and Casidy Ward, it also boasts some of the densest planting of grapevines found on any hillside site. In pushing the envelope of agricultural development, the couple have gloriously succeeded in creating not only a visual spectacle but, more importantly, a superb source of mountain grown Cabernet Sauvignon whose production into quality-driven wine is overseen by their consulting winemaker, Marco DiGiulio. I met with the three of them for a private tour of this stunning vineyard located on a ridge at the Napa/Sonoma border, and just as the dense morning fog began to lift, I was afforded the full impact of this viticultural feat, with breathtaking vistas as a backdrop.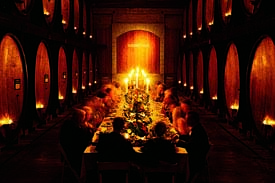 A visit to the grounds of Merryvale Vineyards reveals everything we've come to expect of a Napa Valley winery: graceful design, serene landscaping, warm hospitality, and, of course, quality-driven wines. On scratching the surface, though, we discover something that doesn't seem quite as common anymore among producers here: a commitment to making wines of high caliber that are accessible to more consumers in the marketplace. With its entry-level Starmont line, it seems that Merryvale has struck a fine balance by offering wines made from top vineyard sources, all at a higher availability and lower price point than we might expect for their quality. In addition, through its smaller-production and more premium lines that showcase the best of its own estate vineyards, Merryvale provides elevated options for more discriminating palates. To learn more about its marketing strategy and winemaking philosophy, I met with the winery's Communications Director, Chris O'Gorman, and its Senior Winemaker, Sean Foster, in the dramatic ambiance of its historical Cask Room.








features views, reviews & interviews

of the

wine

world

and is designed, edited & published by

nikitas magel

as a subsidiary of

vinikítas

marketing & media companies

Upcoming Wine Events
in Northern California
SF ChefsFoodWine: (6-9 August, San Francisco)


This four-day food and wine event celebrates the unique flavor, diversity and bounty of Northern California. The main tasting tent will be in Union Square, where chefs, wine makers and distillers will offer an exploration of taste featuring local products. Classes and seminars will offer interactive opportunities for the public to participate with local farmers, ranchers, chefs, winemakers, distillers, media, luminaries, authors, vintners, mixologists and culinary experts in an entertaining forum.



Family Winemakers Tasting 2009: (23-24 August, San Francisco)


The most comprehensive tasting of California wines in the world ... a showcase for the state's small, family owned wineries.

For details on these & other wine events,
visit the Events Page of Vinterviews