Fundraising Resources
Tips to Kick-Start Your Holiday Campaign Planning
Given that 35-42% of online donations happen in November and December, the holidays is a big time of year for fundraising. After all, 'tis the season - the season to feel warm and fuzzy about your favourite charities, and the season to get yourself some tax breaks. Here are some things you can do to get your website, emails and communities ready for holiday fundraising. More...
Google Grants can help charities promote themselves online
Online advertising can help drive traffic to your site when potential donors, volunteers or advocates search for keywords related to your cause. Learn how your charity can get donated advertising from Google and sign up for Thursday's webinar on Google Grants to learn more.
This isn't another study about the rapid growth of online giving (though it is skyrocketing)—it's a call to reinvent donor relationships. This groundbreaking study from Network for Good and TrueSense Marketing examines the online giving experience not only on nonprofits' websites, but also via donation portals and social networks, and finds it is directly tied to donors' likelihood of giving more—and more often. Download the report.
New Donor Program
Note - you must login to your account to request donated products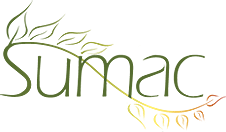 Sumac
Are you struggling to track all your donor information across multiple spreadsheets or in an outdated database? Sumac is a Constituent Relationship Management (CRM) system designed especially for nonprofits, and it handles a variety of tasks including fundraising, administration, communications and volunteer management. Sumac has teamed up with TechSoup Canada to offer its CRM software to nonprofits and public libraries.
Eligible organizations may receive a donation of a one time only, one-year license of the Gold version of Sumac or a one-year license of the Silver version. The Silver version may be renewed annually, provided the organization continues to be eligible in each year.
Learn more about getting a Sumac donation! Note that current and former paid Sumac subscribers are not eligible for this program.
Eligibility: Please read the Sumac Donation Program Guidelines and check your account to see if you qualify.
Learn About Sumac & CRM
What is Sumac? Watch this short demo video to see Sumac at a glance.
Not sure what a CRM is, why you would want one or what factors you should take into account when choosing a CRM? Learn more...
At our Toronto Net Tuesday in May, one of our nonprofit panelists (Bradley from Dancemakers) shared his organization's experience with Sumac. Watch the video recording of the panel to hear about why he likes this CRM.
Upcoming Webinars
Sept. 29 - Google Grants
Do you want to drive more visitor traffic to your organization's website? Do you want to make it easier for supporters and donors to search for your website? Do you want more web traffic from visitors of a specific geographical area, age group, gender, or other demographic? Do you want to focus the attention of your visitors to a specific page on your website? At this webinar you will learn about an online advertising solution, Google Grants, that will be the answer to many of these problems. Read More

Date: Thursday September 29th
Time: 1:00 pm EST
Register: https://www3.gotomeeting.com/register/873021182

To find out about more upcoming Canadian events and webinars about nonprofits & technology, visit our NEW Events and Webinars Calendar!
Past Webinars
Nonprofit Spotlight
"Rebranding an established non-profit can be a daunting task, even with the right tools at hand. Without TechSoup Canada, we could have never accomplished this feat." - Mark Young, Communications Coordinator, Literacy Newfoundland and Labrador
Read more about how Literacy Newfoundland and Labrador rebranded their organization and simplified their membership sign-up process using Adobe software.
Do you have a story to share about how TechSoup Canada has helped your organization? Get in touch!
The Best of the Blog & Web
A Few Tools for Successfully Working From Home and Collaborating Remotely - Do you have staff who work offsite? Do you ever work from home - to get some focused work done, if you're not feeling well or if the weather is bad? Do you have multiple offices in different locations? Here are some favourite tools that nonprofits use to work remotely.
Case Study: M+R Walks Us Through Testing an Email Fundraising Campaign from Oxfam America - M+R describes how they helped Oxfam America to plan for a great 2010 holiday campaign by testing various options for web and emails in advance to find out what would raise the most money.
Creating Website Content: What Do Your Visitors Really Want? - Forget complex marketing analysis - no matter what you do, your website has to speak to 3 main groups: strangers, friends and fans. What does each group want and how can you give it to them? I'll give you a hint: it's not your mission statement.
To get regular updates from our blog, including hot topics every Friday, subscribe to our blog:

In The Community
Calling all Ontario nonprofits: Ontario 211 and NTEN would like to know more about how your organization is working with technology for your cause. The information from this project will help paint a clearer picture of how Ontario nonprofits feel about the role technology plays in their work and also help NTEN and Ontario 211 identify future resources and educational series that would best meet your needs. To thank you for your time, we'll send you a coupon for a free webinar from NTEN upon completion (which you can use yourself or give to any member of your staff to use). Complete the survey here.
Are you a nonprofit, charity or consultant in the Kitchener-Waterloo area? Good news: a Net Tuesday is starting up and this is your chance to get involved! Share your thoughts on what you would like to see with this quick survey and at a planning meeting on October 18th.
Free Tools
Fundraising Thermometer
An easy to manage widget for your website to keep visitors updated on your fundraising goals.
Soup of the Week
Five-Minute Homemade Tomato Soup