Special Announcement!
TechSoup Canada Wins Trillium Foundation Ministers Award 2012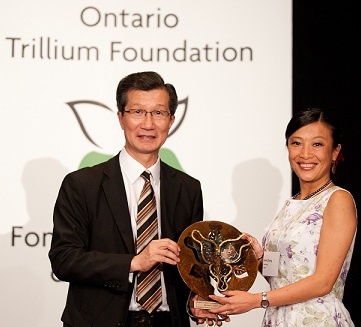 We are honoured to receive the Minister's Award for our contribution to the sector. In the last 3 years, we have distributed $90 million worth of software to charities, nonprofits and libraries in Canada. Thank you to each of you for your support and we hope to continue to help you use technology to create social change!
Get started with data visualization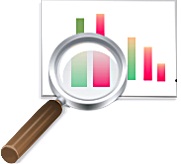 Do you need to make sense of data to make better decisions at your organization, or to share your story? Data visualization can help you make sense of complicated data and present information in a way that is easy to understand.
Data Visualization Foundations: This recorded webinar a great place to start if you're new to data visualization and want some simple ways to start, or if you would like an expert perspective on creating good visuals.
Collecting and Reporting on Data: Struggling with collecting data or wondering what we mean by "data" and why it's so important?
Demonstrating Value: Expressing Your Organization's Success: Want to get serious about using data? This workbook can help you out.
Explore, Report & Share Data with SAP
Don't forget: you need to log in to your account first and check your eligibility status to see which of the donations below are available to your organization.

SAP Business Objects BI OnDemand (admin fee: $60) is a web-based business intelligence software for exploring, reporting, and sharing data online. Users can import and combine data from a variety of sources, explore data with search tools, and visualize data with dashboards and reports. Anyone with an email address can be invited to view, explore, and collaborate on data and visualizations online.

Want to learn more?
> Read our review of BI OnDemand
> Watch a demo of BI OnDemand
The Best of the Blog
Imagine Canada National Summit: The Social Media Story - Lessons from integrating social media at their conference
5 Cool Things You Probably Didn't Know about Microsoft Office - Linking Outlook with social media? Extra languages? Ribbon hero? Free compatibility tool if you're still on Office 2003? Who knew!
Facebook Timeline for Pages Super-Guide - Not quite sure what to do with Timeline now that you have it? Here's an overview of the key features
To get regular updates from our blog, including hot topics every Friday, subscribe to our blog by email or by RSS.
Upcoming Webinar
Preparing for a Website Redesign
Do you get frequent comments that your site is old, unattractive, difficult to use, or out of date? Are you frustrated because you don't know how to update your website and you have to call your tech volunteer or contractor every time you want any changes? Maybe it's time for a website redesign.
In this FREE webinar, hosted by My Charity Connects and given by Tierney Smith from TechSoup Canada, we will discuss the process of redesigning a website and what to expect.
Date: Wednesday, May 9, 2012 2:00 PM - 3:00 PM EDT
Free Tool
Many Eyes is a free site where anyone can upload, visualize, and discuss data.
Soup of the Week

Vancouver NetSquared Camp 2012
The organizers of Vancouver Net Tuesday are running a day-long unconference on April 28 on tools, trends and best practices for tech for social change. RSVP here.
Miss past Toronto Net Tuesday events? Get videos and resources online:
What is NetSquared/Net Tuesday? It is a volunteer-run initiative of TechSoup Global to bring together people working on technology for social change. There are local events held in cities around the world, including Toronto and Vancouver.