Jane vs. Tierney: Document Collaboration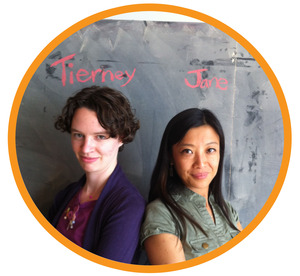 For Challenge #3, Jane and Tierney find better ways to co-create documents.
Why you should care & our quick summary
Tierney shows off the real-time collaboration features in Google Docs
Our coolest discovery yet: Jane shows how SkyDrive lets you work collaboratively right in Microsoft Office
New collaboration tool: StreamWork

SAP StreamWork (admin fee: $26) is a web-based collaboration software for making group decisions. Users can invite any number of participants to discuss issues, share documents and data, analyze and visualize data, and strategize online in real time. Learn More..

How can this tool can work for your organization?

Request Donations at Any Time
Many of TechSoup Canada's donor partners started a new fiscal year on July 1, 2012 — this means your organization's yearly allotment has been reset and you can request more donations! Learn more...

Events & Webinars
Upcoming events & webinars from TechSoup Canada and other nonprofit tech capacity builders.
Nonprofit Spotlight: Big Brothers Big Sisters of Canada

"TechSoup Canada's donation program made upgrading our system possible. It frees up time and money so staff can focus on what is most important – finding the right match for the thousands of children and youth across Canada waiting for mentors."
- Robin Benedict, Executive Director of Big Brothers Big Sisters Annapolis Valley
>> Read the full story of how Big Brothers Big Sisters use Microsoft Dynamics CRM and the donations program to help them work more effectively.