April is Digital Storytelling month! Learn to share your story online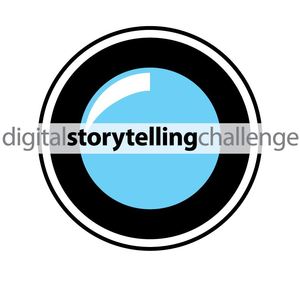 "People won't remember what you say or what you do, but they'll remember how you make them feel."

This month we're helping you learn to share your story online. Highlights:
Digital storytelling tweetchat today at 3pm EDT with a special guest from the North York Community House - join us at #TSDigs
Free TechSoup.org webinar on storytelling tools & options on April 18
All of this is building up towards our global digital storytelling contest! Submit your video or photos by April 30 to enter.

Shopify: Build an online store in minutes!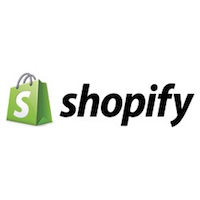 Shopify is our newest addition to the donations program and we are very excited about the creative ways that nonprofits can use it. We tested it out and had a store up and running in about 15 minutes. Read this blog post to find out how it works.

About the Shopify Donation Program
The Shopify donations program has 2 levels depending on your budget:
This donation provides the Unlimited plan for one year, with no transaction fees. If you find it works for you, you can renew with
Shopify
- their basic plan is $348/year and transaction fees will be waived.
Learn more...

Best of the Blog & Web

Hot Topics Online
Online discussions on platforms such as Facebook and LinkedIn. You don't need to be a member of these platforms to read the discussion, but you do if you would like to participate!

Events & Webinars
Upcoming events & webinars from TechSoup Canada and other nonprofit tech capacity builders. All are free or for a small donation unless otherwise noted.
APr

16

TechSoup Global Tweetchat: Storytelling Around the World
all day, Twitter


Hosted by TechSoup Canada from 3-4pm EDT

APr

18

TechSoup US Webinar: A Menu of Storytelling Options and Services from Small to Large
11:00 am PDT, online


APr

18

Artez Interactive Webinar: Fundraising on Social media: Yes it IS possible
1:00 pm EDT, Toronto, ON


APR

23

NTEN Webinar: 2013 eNonprofit Benchmarks: your annual dose of data
1:00 pm PDT, online


May

07

Toronto Net Tuesday: Measuring & Engaging your Email List
5:30 - 7:30 pm EDT, Toronto and online


Hosted by TechSoup Canada

May

07

Vancouver Net Tuesday: Using Video to Tell Your Stories
5:30 - 7:30 pm PDT, Vancouver


Jun




01

Jun

10