Strategies for Getting Found Online (SEO)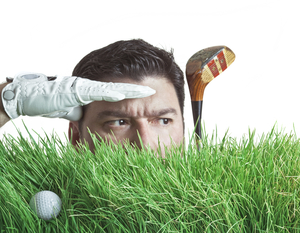 Who is searching for you on the internet? It might be clients in need of help, or your next major donor. It might be potential volunteers, or journalists wanting to share your story in the media. Every day people are doing searches on Google and other search engines, but if your website doesn't show up on the first page of results of a topic relevant to you, it's likely you'll stay hidden. So how can you make sure that people get to your website in the first place?
Introduction to Search Engine Optimization (SEO) - what is this SEO stuff about anyway?
How do people find you online? An intro to keyword research - where any SEO effort should get started
A simple SEO step that you can do today - sign up with Google Places - Very important for all location-based organizations (and it's free!)
New Donor Program
Note - you must login to your account to request donated products
VolunteerMatters is a web-based service for nonprofit organizations to manage their volunteer operations and outreach. Using a web browser, volunteers can find and sign up for volunteer opportunities. Administrators can coordinate volunteer assignments, track attendance, maintain a database of volunteers, send bulk emails, and generate detailed custom reports.
Wondering if VolunteerMatters is right for you? Check out our review.
Admin Fee: $69 for a one-year subscription (find out what happens after one year)
Eligibility: Please read the VolunteerMatters Donation Program Guidelines and check your account to see if you qualify.
Learn more about Volunteer Management Systems:
Online demonstration of VolunteerMatters - a 23-minute video available on their website that gives you a full product tour (please be aware that not all features showcased in this product tour are available with the TechSoup Canada special edition).
Consumers' Guide to Software for Volunteer Management - comprehensive product reviews, and even more importantly, lots of tips to help you decide what's right for you
Comparative table of volunteer management systems by Jayne Cravens, a non-for-profit consultant
The Best of the Blog & Web
We're planning more blog posts on open source software - let us know which topics interest you with this quick poll.
Opening the curtain on a new act at the Etobicoke School of the Arts - In this guest blog from a parent volunteer, learn how the Etobicoke School for the Arts streamlined their communications, going from 4 websites to 1 and creating clear communication channels with parents, students and alumni.
7 Really Great Social Media Tricks You Should NEVER Use - Find social media etiquette confusing? Here's what not to do.
11 Website Design Best Practices for Nonprofits - Great tips on how to create clean, simple websites that will engage your supporters.
To get regular updates from our blog, including hot topics every Friday, subscribe to our blog:

Webinars, Events & Resources
Are you wondering what the cloud is and what it means for your nonprofit? You can find recorded clips from our recent webinar, A Walk in the Cloud, along with other resources to learn more about cloud computing.
To find out about more upcoming Canadian events and webinars about nonprofits & technology, visit our Events and Webinars Calendar! These are put on by a range of organizations so see event details for registration information.
On November 3 we participated in a tweetchat about cloud computing for nonprofits with organizations from Canada, USA and Australia. TechSoup.org's recap is a great summary of some of the key messages and ideas that were shared.
We have some new articles in our Learning Centre:
A Few Good Association Management Tools - Idealware reviews tools for managing members.
A Few Good RSVP Tools - Idealware reviews tools for event RSVPs.
Making Sense of Software Licensing - A guide to the fine print.
Free Tool
Google Webmaster Tools
Google Webmaster Tools provides you with detailed reports about your pages' visibility on Google. It integrates with Google Analytics and shows you reports such as your clickthrough rate for different keywords, so it's a great tool for measuring your SEO progress.
Soup of the Week

Finding Followers: Successful SEO Strategies
You've got a website. So how come it sometimes feels like the whole internet is passing you by? Learn tips & tricks on how to get found online.
When: Tuesday November 29th, 5:30pm
Location: CSI Spadina, 215 Spadina Ave, Toronto, ON
Miss our past events? Get videos and resources online: