In This Issue
A Joint Fundraiser for Behavioral Health Court and the Sheriff Department's Women's Resource Center
Interview with Community Justice Center Graduate

New Funding for Collaborative Court Programs
Collaborative Court Happenings
---
A Joint Fundraiser for Behavioral Health Court and the Sheriff Department's Women's Resource Center
On October 26, supporters joined the California Pacific Medical Center, Women Defenders and Equal Rights Advocates to raise funds for the Women's Resource Center and Behavioral Health Court. The event, called "The Road Forward," focused on the needs of women involved in the criminal justice system. Guests enjoyed live music, a silent auction and a performance by "Rising Voices," a theater ensemble of formerly- incarcerated young women. More than $20,000 has been raised to fund the renovation of the Women's Resource Center and to support employment activities for women in Behavioral Health Court.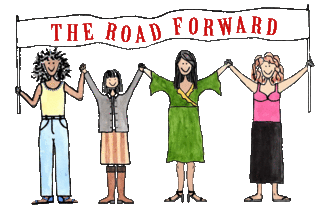 ---
Interview with Community Justice Center Graduate
Sherri was no stranger to the criminal justice system. After spending 17 years of her life in prison, she found herself on the streets of San Francisco- homeless, HIV-positive, addicted to heroin and dealing with cancer. After being arrested for selling her medication to pay for her heroin, she was referred to the CJC. Initially, she was not able to remain arrest-free. After the third arrest for the same offense, she landed back in county jail. One night, she had a revelation that would change her life forever. She knew that enough was enough and when she was released later that evening, she immediately went into a residential program.

Sherri participated for 12 months in Lodestar, a program of the Haight Ashbury Clinics and appeared before the Judge every Tuesday for a progress report. After 16 months of positive engagement in the program, she graduated from the CJC.

Sherri said the warmth and support she received from CJC team members helped her stay connected. "They really lift people up. We aren't seen as a menace to society at the CJC," she said.

Sherri's story continues. After completing the program and having her probation terminated successfully, the feeling of earning something positive felt so much better than she could ever have imagined. This new-found understanding inspired her to volunteer at St. Anthony's, and she is further motivated to attend into City College. Her goal is to become a drug counselor so that she can help people on the street get their lives back.

An inspiration to everyone she comes in contact with, Sherri wants to be sure that others who are struggling with the same obstacles she's experienced "stay with it, because it will get better and you have to be ready…ready to give up on your history."
---
New Funding for Collaborative Court Programs
The unified effort of the Superior Court and the Department of Public Health (DPH) has resulted in several successful grant applications totaling $2.1 million for treatment services.

Drug Court

Through a DPH grant to the federal Substance Abuse and Mental Health Services Agency (SAMSHA) for $975,000, Drug Court will add two evidence-based practices to its intensive outpatient therapy groups: Motivational Enhancement Therapy (MET) and Cognitive Behavioral Therapy (CBT), which will focus on relapse prevention and anger management.

The Superior Court received a $200,000 Bureau of Justice Assistance Drug Court grant for transitional housing and additional clinical support for clients with co-occurring disorders.

Community Justice Center

A DPH application for CJC service expansion recently secured $975,000 from SAMSHA for intensive outpatient substance treatment. Additionally, in an effort to reduce the use of general fund dollars, the CJC is now eligible to bill Medi-Cal for services to individuals accessing treatment at the Center.
---
Collaborative Court Happenings

Social Activities

The Collaborative Court staff works with treatment staff to add pro-social activities to further client engagement and treatment retention. Recent activities include:
On September 28, Drug Court participants helped beautify Victoria Manalo Draves Park in the SOMA neighborhood.

On November 15, 30 Drug Court and CJC participants went to the Asian Art Museum.
Community Service Contribution
In September and October, CJC participants completed 342 hours of community service at community organizations, including Project Open Hand, SF Rescue Mission, Glide, and the Salvation Army. This amounts to a $3,400 contribution in 'giving back' to the community.