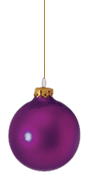 W
ishing you and your family Happy Holidays!


At World Team Now, we look at the whole world like a big family, so we have our work cut out for us in working together to take better care of our home; this planet earth. One campaign at a time this was a year of growth for World Team Now, thanks again to all those who have participated.

There are icons of our World Team project, that inspire, and remind us to have patience and perseverance, and we wrote about the loss of one of them in our blog; "Nelson Mandela's Heroic Leadership".

World Team Now's 2013 can be seen through our photo album, or our World Team Now blog posts and our newsletters. We did local events on renewable energy on both coasts. 2013's campaigns to promote climate action, started with World Team Now's participation in the National Day of Service on January 19th with the Zuma Beach Clean Up, and then the Green Inaugural Ball in Washington DC on January 21st. We won the photo contest for The Malibu Chamber of Commerce 2013 Directory with our photo campaign "Reverence of Nature's Beauty," plus got a free add on page 48. Our photos are on pages: 2,6,7,9,14,15,20,31,36,38, & 39.

From our Earth Day Celebration's Circle Up on Renewable Energy Ride and Drive in Malibu, to playing a role in the Solar Impulse's landing at JFK – we helped to raise public awareness and demonstrate solutions. We were happy to team-up with ACORE again to support the Renewable Energy Financing Forum-Wall Street. We covered several auto shows as we focused on alternative, "Eco" cars. From the Alt Car Expo to the LA Auto Show we continue to promote electric vehicles charging to renewable energy sources for greater public adoption. In our "EV Charge Campaign" we helped many people go a deeper shade of green. We teamed-up with others for global initiatives, like COP19 with TckTckTck here is our summary of the United Nations 'Framework on Climate Change Conference in Warsaw. As you can see with our campaigns this year, we are expanding. We need more resources to to build our team, and grow into the vision of our World Team!

Please consider gifting to World Team Now with your T.ime E.nergy, A.ction or M.oney! Your end of the year tax deductible donation is a gift that gives twice. Or consider a donation, as a gift, in another person's name- this is a gift that keeps giving. Thanks to you and your gifts we can continue our work, it takes a team! JOIN US.

Please save the date for our World Team Now event over Columbus Day weekend- October 10th-12th 2014 look for more details in the New Year.
A special thanks goes to Edwards/Wildman for all their generous legal support! To Christopher Picknally, for graphic arts! Team works!


Ways to support World Team Now