Heritage Week 2017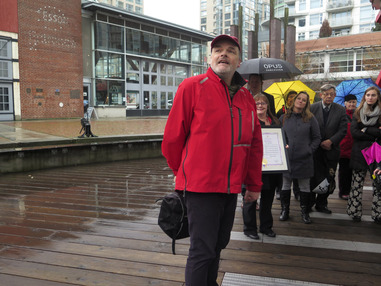 Our line-up of Heritage Week events is filling up fast! There is limited space available for all events, so if you'd like to join us, we encourage you to sign up soon! Walk-up registration may not be available at Heritage Week events.

Francophones in Early Vancouver - Walking Tour
Monday, February 13
10am - 12pm
Register Here $15 (incl. tax)
Join historian Maurice Guibord for a walk through Gastown and the Downtown Eastside to learn about the presence of Francophones - French-Canadian, French, Belgian - in the early decades of Vancouver's development and their legacy today. A famed Sun reporter, a beloved doctor, the French Consul, a photographer near Chinatown, merchants near the port, a renowned boot maker, and hoteliers to the rough and rugged, among others, were pioneers who created a small though active community within the burgeoning city while managing to maintain their language and culture. Some of their names remain emblazoned on oft-forgotten buildings, while the tales of others will summon the dual nature of their experience in early Vancouver. This tour is offered in English.
Official Proclamation and Heritage Week Launch
Tuesday, February 14
3pm - 4:30pm
JJ Bean Marine Building, 353 Burrard St
Free and open to the public
Join us as we officially launch the Heritage Week festivities! Starting at 3pm, Councillor Heather Deal will read the official proclamation, then historian Maurice Guibord will offer a talk and short walking tour about the iconic Marine Building, the surrounding area and the long history of this part of our modern city. Free coffee will be offered to the first 30 people to arrive.
Thank you to event partner JJ Bean Coffee Roasters and event sponsor the Downtown Vancouver Business Improvement Association
Before the City: Eburne, Marpole and the River - Walking Tour
Saturday, February 18
1pm - 3pm
Register Here $15 (incl. tax)
The shore of the Fraser River has sustained the Musqueam people for thousands of years and is the site of significant cultural and archaeological resources. It is also the site of some of the earliest non-native settlement in what would become Vancouver. The tiny settlement centred on today's Hudson Street was connected to the larger world by rough-cut trails, passing river boats, and eventually, interurban trains. Eburne grew into a substantial centre of industry and commerce known as Marpole with canneries and sawmills employing a multi-cultural workforce that included Musqueam, Japanese, Chinese and others. On this walk John Atkin leads an exploration of the area's fascinating history.
Sunday Morning at the Ashnola
Sunday, February 19
9am - 10:30am
Cartems Main Street, 2190 Main St
Register Here $21 (incl. tax)
Join us for a truly Canadian experience as we spend the morning discussing heritage, history and donuts in Canada's 150th year. The Ashnola Apartments, located in what is now known as the brewery district, was built in 1913 for prominent British Columbian, Dr. Israel Powell. A supporter of Confederation and BC's merging with Vancouver Island, Powell was Superintendent of Indian Affairs for 18 years, a respected surgeon and a close friend of Sir John A. Macdonald. Join us at Cartems Donuterie located on the main floor of The Ashnola, to learn from author and artist Michael Kluckner about Dr. Powell's connection to Vancouver, BC, Canadian Confederation and the legacy of buildings like this one for the neighbourhood of Mount Pleasant. The morning includes a short lecture, coffee, a donut and a walking tour of the neighbourhood.
Thank you to event partner Cartems Donuterie


New Liverpool: Before the West End - Walking Tour
Sunday, February 19

2pm - 4pm
Register Here $15 (incl. tax)

The immense forest and surrounding waters of today's downtown peninsula had been, for thousands of years, an important resource for the local First Nations. With the advent of non-native settlement things changed and the area now known as the West End was pre-empted by three settlers after they were guided on ancient trails out to English Bay and saw the white sands of the beach. Logging cleared the forest and plans were drawn for New Liverpool and even though it was a bust, that early survey still shapes the neighbourhood today. On this walk John Atkin discusses the layers of development that give this area its character.

Old School - Heritage 101: Introduction to Heritage Conservation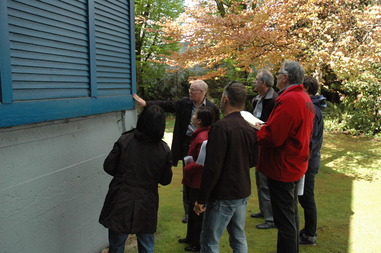 Taught by heritage professionals, Heritage 101 is a comprehensive one-day workshop that explores the history of heritage conservation, the guiding charters and regulations, and the regulatory environment at City Hall. The workshop covers why heritage conservation is significant both economically and culturally, how it is practiced and its impact on communities. The course is taught by a team of heritage experts including Senior Heritage Planner at the City of Vancouver, Marco D'Agostini and Heritage Consultants, Judy Oberlander and Donald Luxton.

Saturday, March 4
9am to 5pm
Mission to Seafarers, 401 E Waterfront Rd

Register here, $125 (includes lunch)

Vancouver Special House Tour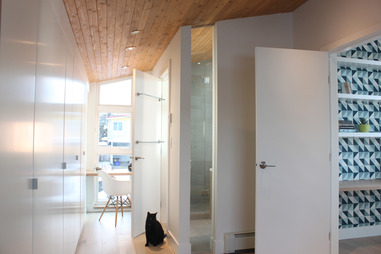 Back for its 9th year, the Vancouver Special House Tour offers a chance to get inside 5 examples of the now iconic housing style unique to Vancouver. With its basic floor plan and simple construction, the Vancouver Special is ideal for creative solutions and inventive ideas. This tour showcases how older housing styles can be transformed for modern living.
Often utilized for multi-generational living, or as income helpers, the possibilities for two full floors of living space are nearly endless. Join us as we see the multitude of ways homeowners have chosen to personalize and adapt these family homes from the middle decades. Learn about how to improve energy efficiency, incorporate modern design and conveniences and speak to owners and experts in construction and materials about their own projects. You will come away with great ideas for retaining and reusing older housing.
Saturday, April 22
1pm - 5pm
Register Here $30 or $23 with valid student ID