You are receiving this list as a friend of an artist/artists or of the Gallery. It is our intent to inform, not offend, and if you wish to be removed from the list please use the 'unsubscribe' feature below.
GALLERY ARTISTS
Baerbel Kirsten
Clive Lewis
Daniel Durocher
John Fleming
Larry Lawrence
Michelle Leblanc
Nadia Slawinski
Nancy Farrell
Norma Lee
Rebecca Erickson
Richard Pilon
Supria Karmakar


A gallery specializing in painting, prints, photography, sculpture and ceramics from well known and emerging artists in Guelph and Southern Ontario. The work is fresh, original and of outstanding quality.
The gallery is located at 80 Norfolk Street in Guelph. There is parking just around the corner in front of The Stone Store.
"Small Treasures"
SHOW OPENING
This coming Saturday, January 30
from 2:00 - 4:00

Our Newest Exhibit opens this Saturday between 2 and 4 p.m.
Come join us, enjoy a wide variety of painting, prints, sculpture and c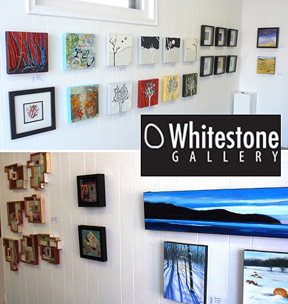 eramics that make up this "Small Treasures" show and meet the artists who created them.
See work by two new Gallery members: painter Norma Lee and printmaker Clive Lewis.
And, you can also enjoy wine and cheese while it lasts.

Visit the Whitestone Gallery Blog: BLOG ME UP, Scottie!!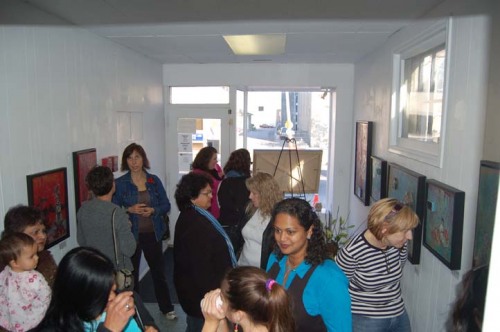 Visit the Gallery web blog to learn more about the gallery, meet the artists and see photos of the gallery and of our previous shows and openings.