Click to view this email in a browser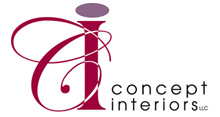 color, texture, pattern...to inspire you
Custom-made rugs hand-knotted in Nepal with 100% Tibetan wool and Chinese silk...the finest rugs in the world lasting for generations and becoming more beautiful as they age.
Dear Julie,

Are you wondering how the "new" economy will affect your clients purchasing behavior?

Keep reading.
---
I recently noticed an interesting discussion in the Luxury and Lifestyle Group on Linked In. The CEO of an ad agency specializing in attitudinal targeting for lifestyle brands, was talking about the four factors driving the downturn in retail purchasing. He cited the 4 factors as severe white collar unemployment, a huge decline in investment portfolios, the elimination of many large bonuses in the financial and legal sectors and economic uncertainty causing consumers to save rather than spend.
The first 3 of these events are outside of our control but we do have the power to address the consumer's spending vs. saving habits. In this "new" economy, an attention to price, quality and service is paramount. Consumers who have disposable income are driven to purchase goods and services that are one-of-a-kind, high quality, long lasting and of great value. They are asking questions like...Is this the best value I can find? How's the service...does this provider really care about me and about making me happy?
As designers, we can all strive to achieve these objectives of value and service in our business. As a business owner myself, these benefits are part of what our company offers to you. Our rugs are one-of-a kind custom made from the best wool in the world and lasting for generations. We are small and offer high touch service. We need to make you happy because you are the lifeblood of our business. We look forward to helping your business grow as a strategic partner.
Best regards,
Julie Dasher
Our lead time for a custom Tibetan rug is 12 weeks and our mark-up potential is second to none.

Improve your bottom line in less time...let us create that perfect rug for you.

Impress your clients with your ingenuity.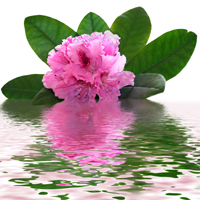 We are a licensed importer of the Rugmark Foundation, working to end child labor in our weaving communities. Thus, we donate a percentage of our profits to get kids off the loom and into the classroom.