BEWARE OF "FAUX GREEN" FIBERS!
With all the buzz about so-called "green" or eco-friendly fibers, we decided to spend the summer working with Fiber Seal to do some testing on rug samples in soy silk, bamboo, hemp and nettle.
Results are in and they are very interesting. We sent rug samples to Tim Nelson, research manager at Fiber Seal in Dallas, where he tested them for performance and cleanability.
Soy silk and bamboo, although derived from eco-friendly beginnings are essentially rayon fibers when used in these rug samples. The process used to break down these fibers and to make them into rayon uses chemicals such as carbon disulfide and lye, both harmful to the environment. When wet-cleaned, these rayon fibers crush easily and are altered to reflect light differently, leaving an unsightly "spot" on the rug. I would not recommend soy silk or bamboo rugs to clients, unless the application was extremely low traffic and low risk for stains.
The results with hemp and nettle are a little different. Wet cleaning on these rugs caused some degree of pile distortion, but not nearly the distortion that happened with the "rayon" rugs. Hemp and nettle are cellulosic fibers so they matt down in traffic areas, though not as badly as the rayon. Tim felt that traffic soils on lighter hemp and nettle colors would be somewhat difficult to remove although he did feel that they would be reasonable products for light to moderate traffic applications.
Bottom line is that wool continues to be the best rug fiber in terms of resiliency and cleanability but also in terms of its eco-friendly nature. It is sustainable due to sheep shearing. It is biodegradable in the soil and the Wool Bureau even says that wool can improve indoor air quality.
Hoping for more lovely fall weather.
Julie
jdasher@conceptinteriors-us.com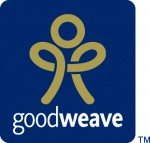 We are a licensed importer of the Rugmark Foundation (Goodweave label) and donate a percentage of our profits each year to community service in our weaving communities. We only use adult artisans.