Dear Friends,
You have been subscribed to receive periodic emails and other important updates from Monterey County Supervisor Jane Parker. If you like what you see, click here to forward this message to a friend. If you'd prefer not to receive future emails, you may unsubscribe using the link at the bottom.
---
First Things First - Welcome Stella Alba Beye
Allow me to introduce you to Stella Alba Beye who was born to my staffer Colleen Beye and her husband Travis Beye on June 30. Big sister Aria and Mr. Toad the cat have welcomed baby Stella into the family.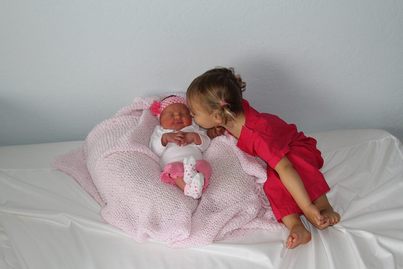 ---
Reusable Bag Ordinance
The long-awaited Reusable Bag Ordinance is expected to be considered by the Board of Supervisors on July 29, 2014, during the afternoon Board session. The Reusable Bag ordinance would prohibit supermarkets and other specified stores from bagging goods with non-reusable plastic bags. Stores would also be required to charge a fee for any bags that it provides, whether paper or reusable plastic. The new rules, if adopted, would apply only in unincorporated Monterey County, although the County is encouraging surrounding cities to adopt the same rules to make it easier for consumers and stores to comply. Please check the Board of Supervisors agenda on the Friday before the meeting to confirm that the Reusable Bag Ordinance hearing is taking place, or call our office at 831-883-7570 for information.
---
Health Officials Urge Vaccination against Pertussis
Pertussis, also known as "Whooping Cough," continues to spread in California, including in Monterey County. Last week a statewide epidemic was declared. In Monterey County, 72 cases of pertussis have been reported in 2014 to date, compared to 10 reported cases at the same time last year.
"I strongly encourage pregnant women to get vaccinated. Immunity developed by mothers during pregnancy is passed to newborn infants," states Dr. Edward Moreno, Health Officer and Director of Public Health. "I also encourage parents to vaccinate their babies on time, which helps babies strengthen their own immunity to pertussis." Adult healthcare workers and individuals who care for infants should receive a pertussis booster shot, called Tdap, so that they do not infect vulnerable individuals.
Pregnant women and members of their households can receive reduced-cost Tdap vaccinations at the Health Department's Alisal Health Center and Seaside Family Health Center. Contact the clinics directly for information about hours and availability:
· Alisal Health Center, 559 E. Alisal St., Ste 201B, Salinas 831-769-8870
· Seaside Family Health Center, 1150 Fremont Blvd., Seaside 831-899-8100
The symptoms of pertussis vary by age. For children, a typical case of pertussis starts with a cough and runny nose for one to two weeks. The cough then worsens, and children may have rapid coughing spells that end with a whooping sound. Young infants may not have typical pertussis symptoms and may have no apparent cough. Parents may describe episodes in which the infant's face turns red or purple and episodes in which the infant stops breathing.
---
First Five Monterey County is recruiting a Volunteer Commissioner

First 5 Monterey County, also known as Monterey County Children & Families Commission, is the public entity responsible for receiving and disbursing Monterey County's Proposition 10 funds and carrying out the implementation of the California Children and Families Act.
First 5 Monterey County's Vision is that all children reach their full potential in a family and community that values and respects childhood and the Mission is to serve as a catalyst to create sustainable change in systems, policies and practices that enrich the development of children in their FIRST 5 years of life.
First 5 Monterey County has a staff of eleven and is governed by a seven-member Commission. Maintaining a board of Commissioners that is balanced in expertise and representation is a key to our success as an organization. The term is 3 years and the time commitment is at least 5 hours a month for participation in regular Commission meetings, committee meetings, special events and to review documents.
---
2014 Monterey County Homeless Veterans STAND DOWN
August 1-3, Fort Ord
The Monterey Stand Down will give homeless veterans the opportunity to have a place of safety and rest where they can avail themselves of medical, legal, housing, job, education, and life skills support. This event is scheduled from noon to noon on 1 - 3 August 2014 and will be located at the Old Ft. Ord Motor Pool complex. Veterans are encouraged to register in advance by calling 831-883-8387. For more information and to learn how you can support this event, visit
https://www.facebook.com/pages/Monterey-County-Stand-Down-2014/323729707678771
---
8th Annual Breastfeeding Awareness Walk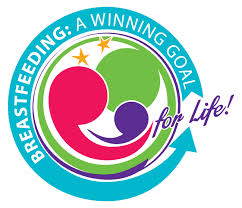 WIC is hosting its 8th Annual Breastfeeding Awareness Walk on Tuesday August 5, 2014 from 11am – 1:30pm at the WIC office, 632 E. Alisal Street, Salinas, CA 93905 . Our walk is one of many similar events planned across California during the month of August to celebrate World Breastfeeding Awareness Month. As part of this celebration WIC has invited local health agencies to provide free services, information, health screenings, food demos, and children's activities to the public. The Farmers Market will be available during the event offering their services by providing shoppers with fresh quality fruits and vegetables (many certify organic).
The event is free and open to the public

---