Dear Friends,
You have been subscribed to receive periodic emails and other important updates from Monterey County Supervisor Jane Parker. If you like what you see, click here to forward this message to a friend. If you''d prefer not to receive future emails, you may unsubscribe using the link at the bottom.
---
Whispering Oaks / MST Bus Yard Update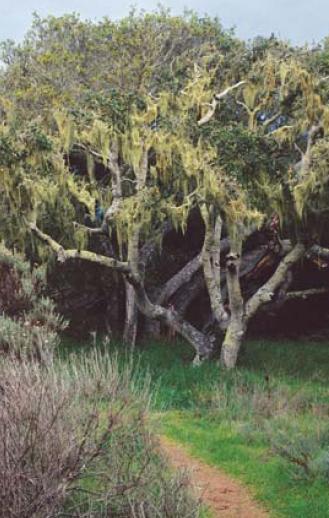 Against overwhelming public opposition, the Board of Supervisors voted (4-1 with Supervisor Parker dissenting) on June 14th to overturn the Planning Commission and tentatively approve the Monterey Salinas Transit (MST) / Whispering Oaks project.
The Whispering Oaks proposal by MST includes cutting down 3,400 - 4,400 mature oak trees on a parcel of previously undeveloped former Fort Ord in unincorporated District 4. The project includes a 36,000 square foot administrative building for MST, over 90,000 square foot for a bus maintenance building, and 15 acres of paved parking. The Monterey County Redevelopment Agency envisions a large office park adjacent to, and possibly dependent on, this approval of this MST project.
Leading up to the vote, the Board was flooded with letters of opposition to the project. Residents expressed concern about the removal of thousands of oak trees, the disruption of existing Fort Ord recreational trail systems, and questioned if other previously developed blighted sites might be more appropriate for this project. The Board chambers were packed for the hearing, with public comment in opposition to the project extending into the evening.
In addition to concerns about the loss of so many mature Oak trees, Supervisor Parker has expressed concern about County Development that is in direct competition with adjacent cities.
The City of Marina has expressed interest in locating the MST project at their airport, which is slated for industrial and commercial uses and already has basic infrastructure in place.
On July 12th during the afternoon session, the Board of Supervisors will make a final decision on whether to allow MST to proceed with its proposed project. The deliberations will be held in the Board Chambers at 168 West Alisal Street, Salinas. Public comment will be limited to responses to new information presented by staff.
---
Regional Water Project Update
The Monterey County Board of Supervisors has released a preliminary report on allegations of conflicts of interest involving former Water Resource Agency Director Steve Collins, RMC Water and Environment and Marina Coast Water District. The report is posted online here.
As Board Chair, Jane also issued a public letter about the County's next steps here. The letter states: "This is only preliminary information, the investigation is continuing and the County will continue to cooperate with the District Attorney and the Fair Political Practices Commission on this matter. However because of the community concern over this issue, the Board of Supervisors has chosen to release the information it has received about the controversy to the public rather than wait for a final report."
Meanwhile, the County has opened discussions with Marina Coast and Cal-Am water company regarding the impact of the reports' findings on the various contracts and agreements for the Regional Water Project. The actions of Steve Collins may have invalidated various approvals for the Regional Water Project based on California law governing conflicts of interest. There is talk of trying to re-execute the agreements with better safeguards and Peninsula representation, but whether the parties can reach agreement on these points remains to be seen.
If you have opnions you would like to share regarding this topic, e-mails can be sent to the Board of Supervisors through the Clerk of the Board: cob@co.monterey.ca.us
---
Monica Miles and Erica Sterling honored as 2011 Instigators of Excellence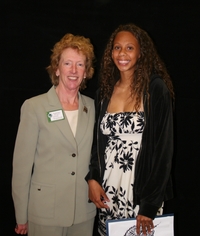 Supervisor Jane Parker is pleased to announce that Monica Miles and Erica Sterling have been selected as recipients of the 2011 Jane Parker Instigator of Excellence Scholarship.
Created to recognize graduating seniors who are instigators of excellence in their community, the Jane Parker Instigator of Excellence Scholarship is open to all students who reside within the County of Monterey District 4 boundaries.
Monica Miles is a resident of Marina, CA and graduating senior at Seaside High School, planning to continue her education at UC Santa Barbara in pursuit of a degree in psychology. She is described as a role model in and out of the classroom, having an incredibly high level of balance and maturity, gracefully confident, self motivated, an outstanding student athlete, respected by her peers, and reliable dependable and accountable for all that she commits herself to.
Erica Sterling is a resident of Seaside, CA and graduating senior at Notre Dame High School, planning to continue her education at Emory College in pursuit of a degree in psychology and possibly law. Erica is described as a well rounded extraordinary young woman, an inspiration to her peer group and to her faculty, unique, intelligent, and having significant potential for growth and ongoing contribution.
Additional information about these outstanding recipients as well as applications for the 2012 Jane Parker Instigator of Excellence Scholarship will be posted online at www.janeparker.org/scholarship.
---
Anna Foglia to join Jane at Hot Topics on August 22
A special guest will be joining us at Hot Drinks Hot Topics on August 22nd. Anna Foglia, Executive Director for Sun Street Centers, will be joining Supervisor Parker to talk about the Sun Street Center mission of preventing alcohol and drug addiction by offering education, intervention and recovery to individuals and families.
The Pueblo del Mar Program, located in Marina and operated by Sun Street Centers, has served more than 1,300 people since it was founded in 1998. It's the only center of its kind in the region, helping homeless families with substance abuse problems achieve self-sufficiency.
Pueble Del Mar has received media attention recently as a result of proposed Cal Works budget reductions that would significantly impact the ability of the program to continue operations. Designed as a partnership between the Housing Authority of Monterey County and Sun Street Centers, Pueblo Del Mar has been receiving State Cal Works funds via a partnership between the County Department of Social and Employment Services and the County Health Department. Cal Works reductions at the State have left a hole of $142,000 in the Pueblo Del Mar operating budget, meaning that it stands to lose an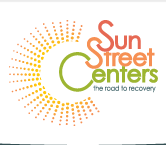 additional $145,000 matching contribution from the federal Department of Housing and Urban Development.
Learn more about Sun Street Center Programs and Services at http://www.sunstreetcenters.org/
---
Ceremonial Documents
Jane would like to know who is making a difference in our community. Do you have a colleague, friend or peer who deserves to be recognized? Is there a teacher, coach, mentor, or organization who is working to make our community a better place to live? Is there a special event that deserves recognition?
Ceremonial documents are official announcements and/or public declarations issued by the Board of Supervisors Supervisors, individually or as a Board. They are generally issued to individuals/organizations residing in or doing business within Monterey County.
The primary reasons for issuance include:
- Recognition of action/service above and beyond the call of duty
- Recognition of extraordinary achievement
- Supporting actions that improve the quality of life of the Monterey County community
- Raising public awareness on issues that directly affect the Monterey County community
Please read over the guidelines linked below and let us know who you'd like to see recognized.
Link to Ceremonial Document Guidelines and Request Form
---
District 4 Commission Appointments
---
* * * * *
Supervisor Jane Parker welcomes direct communication with county residents. Please contact her office to share your thoughts and ideas about issues facing Monterey County.

Thank you for your interest in County Government. Working together, we can accomplish great things for our community.



Kristi Markey, Chief of Staff - markeyka@co.monterey.ca.us
Wendy Askew, Board Aide - askewwr@co.monterey.ca.us
Lori Chappell, Office Manager - chappellla@co.monterey.ca.us

Phone: (831) 883-7570
Fax: (831) 384-1839
Jane.Parker@co.monterey.ca.us
www.janeparker.org