Dear Friends,
You have been subscribed to receive periodic emails and other important updates from Monterey County Supervisor Jane Parker. If you like what you see, use the ''Forward to a Friend'' feature at the bottom of the email to share this with others who may be interested. If you''d prefer not to receive future emails, you may unsubscribe using the link at the bottom.
---
STAND FOR WORKERS RIGHTS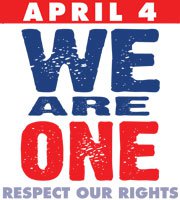 Join us to make April 4, 2011 a time to stand in solidarity with working people in Wisconsin, Ohio, Indiana and dozens of other states where well-funded, right-wing corporate-funded politicians are trying to take away the rights Dr. Martin Luther King, Jr. gave his life for and Cesar Chavez dedicated his life to.
The local WE ARE ONE Rally will be held at the Salinas City Hall, 200 Lincoln Avenue on April 4, 2011 at 5:00 p.m.
* The April 5th Board of Supervisors meeting has been canceled, so there will not be a Hot Drinks and Hot Topics meeting on April 4th. Instead Jane will be speaking at the WE ARE ONE rally.

Sign up to participate at we-r-1.org/weareone/events/show/80
"Like" the WE ARE ONE movement on Facebook
---
Cesar Chavez RALLY FOR UNION RIGHTS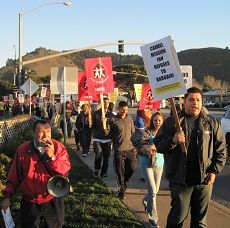 Thursday, March 31st is Cesar Chavez Day, the one day of the year dedicated to the legacy of Chavez and the power of California''s labor movement. Celebrate the life and legacy of Chavez at a Cesar Chavez Day Rally.
The local Cesar Chavez Day Rally for Union Rights will be held on Thursday, March March 31 from 5:00 - 6:00 p.m. at Route 1 & Rio Road in Carmel (Near Chevron station and Crossroads Shopping)
In an attempt to lock Carmel Mission Inn hospitality workers into a permanent recession, the PVI Hotel Group management company has attacked workers' rights. Join the rally on March 31st and show Carmel Mission Inn management that our community will not tolerate union-busting!
"Like" UNITE HERE Local 483 on Facebook
---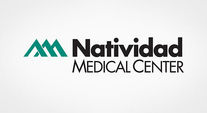 HEALTHCARE REFORM AND GOVERNANCE OPTIMIZATION -
JOINT BOARD EDUCATION SESSION
On Wednesday April 6, the Board of Supervisors and Natividad Board of Trustees will come together to welcome guest speaker Mr. James Orlikoff.
Mr. Orlikoff is viewed as one of the top 25 most influential leaders in healthcare in the country. He has been involved in leadership, quality, and strategy issues for over twenty-five years. He has consulted with hospitals in six countries, and since 1985 has worked with hospital and system governing boards to strengthen their overall effectiveness and their oversight of strategy and quality. He has worked extensively on improving the relationships between boards, medical staffs, and management.
Members of the public are welcome and encouraged to attend this informative Special Meeting which will be held in the Government Center Board Chambers at 168 W Alisal Street in Salinas.
The agenda for this special April 6t meeting is:
9am - 11am Guest Speaker - Mr. James Orlikoff
11am- 12pm Questions and Answers Session
12pm - 1pm Lunch Break
1pm - 2:30pm Questions and Answers Session cont.
The meeting will be broadcast via Internet Streaming at
http://monterey.granicus.com/ViewPublisher.php?view_id=5
Learn more about Natividad Medical Center at http://www.natividad.com/
---

NMC Farmers Market
Supervisor Parker has been a champion for access to to fresh fruits and vegetables among low income County residents by supporting the growth of Farmers Markets. Last year she initiated discussions that ultimately led to a new Farmers Market on the Natividad Medical Center campus modeled after the hugely successful WIC Farmers Market held on E Alisal Street.
The new Natividad Farmers Market will be held at 1441 Constitution Blvd., outside of building 200-Out Patient Services, and be open every Wednesday from 11:30am to 5:30pm. The Certified Farmers Market is part of Natividad Medical Center's ongoing commitment to promote wellness and healthy eating among Natividad Medical Center's staff, patients and their families.
At Natividad Medical Center's Certified Farmers Market, shoppers will find fresh quality fruits and vegetables (many certified organic), beautiful flowers, organic eggs, and unique gifts from small-scale family farmers and local independent businesses. By shopping at Natividad Medical Center's California Certified Farmers Market you are supporting local California growers.
---
HOT DRINKS AND HOT TOPICS
Each week before a Board of Supervisors Meeting,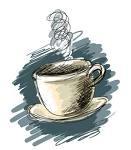 Jane hosts a public meeting to review the upcoming Board agenda and listen to the thoughts and priorities of residents who attended.

What: Hot Drinks and Hot Topics with Supervisor Jane Parker

New Location: Me-n-Ed''s Pizza, 880 Broadway, Seaside
When: 5:30 pm – 6:30 pm on Monday's prior to weekly Board of Supervisor Meetings.
Upcoming dates in 2011 include:
April 11, and 25;
May 2, 16, and 23;
June 13, 20, and 27;
July 11, and 25.

Please note that there will be NO meeting on April 4, 18; May 9, 30; June 6; July 4, or 18 since there is no Board meeting the following Tuesday.
*The April 5th Board of Supervisors meeting has been canceled so instead of coming to Hot Drinks on April 4th please join Jane at the We are One Rally!
* Budget Hearings are scheduled for June 6, 7, and 8.
---
* * * * *
Supervisor Jane Parker welcomes direct communication with county residents. Please contact her office to share your thoughts and ideas about issues facing Monterey County.

Thank you for your interest in County Government. Working together, we can accomplish great things for our community.



Kristi Markey, Chief of Staff - markeyka@co.monterey.ca.us
Wendy Askew, Board Aide - askewwr@co.monterey.ca.us
Lori Chappell, Office Manager - chappellla@co.monterey.ca.us

Phone: (831) 883-7570
Fax: (831) 384-1839
Jane.Parker@co.monterey.ca.us
www.janeparker.org