Dear Friends,
You have been subscribed to receive periodic emails and other important updates from Monterey County Supervisor Jane Parker. If you like what you see, click here to forward this message to a friend. If you'd prefer not to receive future emails, you may unsubscribe using the link at the bottom.
---
The Central Coast Veterans Cemetery
Does Not Depend on Monterey Downs
During recent Seaside Council meetings, proponents of the Monterey Downs project asserted that opposition to the project would jeopardize the Central Coast Veterans Cemetery. This is an unfortunate misrepresentation of the facts regarding the cemetery and combining two issues that don't belong together.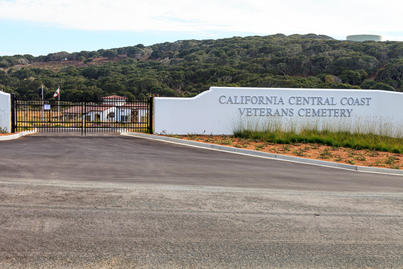 To clarify, the State of California now owns the entire cemetery (78 Acres), except the five-acre parcel intended for ancillary use. The first phase of the Cemetery (17 acres) is built, open, and in use. The State does not need any zoning or general plan modifications by the City of Seaside to move forward on Phase II of the cemetery. As to the chapel, visitors center and other planned facilities on the ancillary site, those can be approved with a use permit.
Additionally, the State doesn't need the Monterey Downs environmental impact report. The State is expected to complete its own independent environmental review, and must include the requirements for federal environmental law as well, so the State cannot simply rely upon the Monterey Downs EIR. The cemetery does not have the water and traffic impacts associated with Monterey Downs, and can do a much simpler review process that will most likely be quicker than waiting for resolution on the Monterey Downs EIR, which both the County and Cal Trans stated was flawed in its traffic analysis and as such, likely to be invalidated by a court.
What is needed is funding. There is a 30-acre oak woodland parcel next to the cemetery that was donated by Seaside and the County to be sold to help fund the cemetery. While it won't be nearly enough for Phase II, it could provide matching dollars or perhaps fund facilities on the ancillary parcel. Of the 30 acres, 28 acres is owned by the City of Seaside.
If the City of Seaside were willing to sell the endowment parcel to someone other than Monterey Downs, it is likely those funds could be available much sooner than any relying on these developers who are facing a stiff uphill battle with their project. There are organizations and individuals in this community who have the resources and interest in Fort Ord who could be asked to participate in a purchase of the endowment parcel.
As always, individuals can help support the cemetery by making donations to the Central Coast Veterans Cemetery Foundation. Their website is https://ccvcf.org.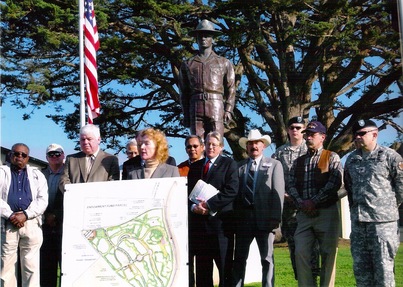 ---
Medicare Open Enrollment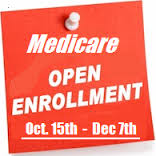 The annual open enrollment period for Medicare is Oct. 15 - Dec. 7. Now is the time to add, switch or drop Medicare Advantage / Part D.
Prescription drug plans change every year. The Alliance on Aging can help you identify which coverage will benefit you most and cost you the least!
Make your appointment today for assistance with understanding:
Services are by appointment only.
To schedule, please contact Tamara McKee at 831.655.1334.
http://allianceonaging.org/
---
Commission Vacancies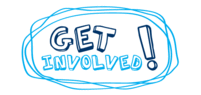 County Commissions are tasked with advising the Board of Supervisors on specific issues as well as performing oversight of specific programs or activities within the county. Each Supervisor is responsible for appointing commissioners to represent their District based on the bylaws of each Commission.
Supervisor parker is recruiting volunteers to represent District 4 on three commissions listed below. Detailed information about other Monterey County Boards, Committees, and Commissions is maintained by the Clerk of the Board and can be found at http://000sweb.co.monterey.ca.us/bcandc/
If you are interested in serving on one of these or other County of Monterey Boards, Committees, or Commissions please submit your resume with a letter of interest to the Office of Supervisor Parker at 2616 First Avenue, Marina CA 93933 or via email to jane.parker@co.monterey.ca.us.
The Agricultural Advisory Committee meets the 4th Thursday of every month from 2:30-4:30 to review policy matters and high-profile land use applications involving agriculture or agricultural lands, providing recommendations to the Planning Commission and County Board of Supervisors. There are 13 members, including one from each Supervisorial District. We are looking for someone who lives, works, or otherwise has business ties in District 4, and whose primary income is derived from an agricultural occupation.
The Assessment Appeals Board is a 3-member Board of citizens willing to volunteer their time and expertise to hear cases of appeals on property tax assessments and meets on an as-needed basis. In order to serve on the Board, one must have a minimum of five years professional experience in one of the following categories, or the equivalent:
Certified Public Accountant or Public Accountant
Licensed Real Estate Broker
Attorney
Property Appraiser accredited by a nationally recognized professional organization
The County currently needs two people to serve as alternates, to be available to attend when regular members are unavailable.
The Fish and Game Advisory Commission meets on an as-needed basis to award state funds to project applicants for projects intended to enhance and project fish and wildlife. There are three members appointed by each Supervisorial District, for a total of 15 members. Interested persons must live in Monterey County and preferably District 4 in order to serve as a District 4 appointee.

---
Help plan for walking and biking improvements in Monterey County
The Transportation Agency for Monterey Cou

nty is working on developing the Active Transportation Plan, an update to the Transportation Agency's 2011 Bicycle and Pedestrian Master Plan. The Active Transportation Plan will focus on:
-analyzing key gaps
-identifying opportunity sites for innovative bicycle facility design
-identifying areas for enhances regional and local connectivity
Your feedback is a key component of the Plan, and will guide the development of priority bicycle and pedestrian projects and infrastructure improvements Monterey County.
Share your feedback through this tool to tell TAMC about:
-routes you currently walk/ bike
-routes you'd like to walk or bike if improvements were made
-barriers to walking and biking\
---