Dear Friends,
You have been subscribed to receive periodic emails and other important updates from Monterey County Supervisor Jane Parker. If you like what you see, click here to forward this message to a friend. If you'd prefer not to receive future emails, you may unsubscribe using the link at the bottom.
---
Community Meeting on the proposed acquisition of the former Capital One Building at Schilling Place
The Monterey County Board of Supervisors is considering the purchase of the former Capital One Building at Schilling Place. While the purchase could provide much needed permanent office space for the County, there are concerns about the impact that this acquisition would have on Downtown Salinas. The next vote regarding this purchase will occur at the Board of Supervisors meeting on August 26.

In preparation for the next Board vote related to the possible purchase Supervisor Parker is carefully reviewing information provided by County Staff, the County Capital Improvements Plan, and the input from members of the community. She is hosting this Community Meeting to provide information about the proposal and an additional opportunity for constituents to speak directly to County planners and share their thoughts.
Monday, August 18, 2014
4pm - 6pm
Salinas Rotunda
200 Lincoln Ave, Salinas

Salinas Mayor Joe Gunter has graciously agreed to co-host this community meeting and is providing the Salinas Rotunda, including live video streaming of the meeting.

The meeting agenda will include: A presentation from the County, Q & A with County Staff, and Public Comment from Community members

To have your comments included in the public record, please send them to:
SchillingPlace-comments@co.monterey.ca.us.
COB@co.monterey.ca.us

A compilation of information that has been made available to the public is posted online at:www.janeparker.org/facilities
---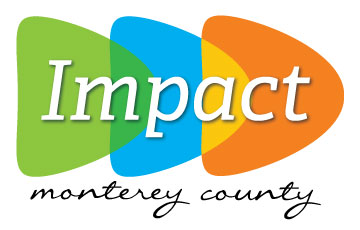 Take the Survey! Impact Monterey County
Your Community. Your Voice. Your Chance to say what matters to you! The
Impact Monterey County community aspirations survey
is your chance to let government, business, faith and nonprofit leaders know what is important to you. Starting with what motivates you on a day-to-day basis, the results of will guide policy, program, and community investment decisions over the next 10-15 years. To make sure what's important to you is known, please take 15-20 minutes now to take the survey.
Talk to Jane! Impact Monterey County
Join Supervisor Parker at an Impact Monterey Community Conversation on August 27th from 4:00pm - 5:30pm at the Oldemeyer Center. We will talk in more detail about your aspirations for our community's quality of life, including health, education and financial stability. Please RSVP if you plan to attend - 883-7570 / jane.parker@co.monterey.ca.us
Invite 5-10 people you know to take part in a 90 minute conversation about how to improve life in Monterey County and host them in your home or neighborhood facility. We will provide a facilitator and recorder, as well as refreshments for participants. Sign up to host at:
---
CaliforniaFIRST PACE Program
The County of Monterey announces the launch of the
CaliforniaFIRST PACE Program
sponsored by the California Statewide Communities Development Authority (CSCDA) and administered by Renewable Funding.
CaliforniaFIRST is an innovative partnership between your county government and a private financing company that allows you to receive upfront funding for energy efficiency, renewable energy and water efficiency improvements for your home or business -- and to repay through your property taxes over the course of up to 20 years. This program allows homeowners to finance energy efficiency improvements that are permanently attached to the property, such as solar panels, small wind turbines, HVAC systems, drip irrigation, and other improvements, with no down payment. Liens will be placed on the parcel and repayment will be through your property tax payments in December and April.
CaliforniaFIRST allows you to save money and energy -- benefitting both you and your community.
---
Website Survey
The County of Monterey is re-designing its website (for the first time since it went online in 1999) and would like public input on developing a website that will best serve the needs of residents, business and visitors. Please take 5 minutes to complete this survey and help us build an online presence that will meet your needs!
---
Volunteers Needed!
Supervisor Parker is looking for qualified candidates to fill vacancies on the following Commissions. To apply, please send an email and your resume to Jane.Parker@co.monterey.ca.us
---