Dear Friends,
You have been subscribed to receive periodic emails and other important updates from Monterey County Supervisor Jane Parker. If you like what you see, click here to forward this message to a friend. If you'd prefer not to receive future emails, you may unsubscribe using the link at the bottom.
---
SpectorDance presents East West Performance, Hosts Fundraiser this Friday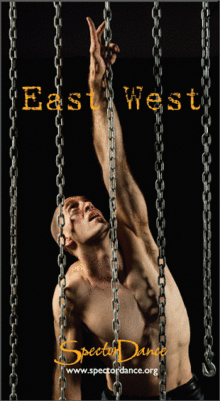 Art often serves as a tool to bring together diverse audiences, catalyze conversation, and inspire positive action. Local Marina organization, Spector Dance is joining the conversation about the growing problem of gang violence in our community. Through dance and an original rap music score, the performance East West shines light on the challenging circumstances that are often associated with youth violence. Learn more and support the movement by attending a fundraiser tomorrow evening or one of its local performances.
This link will take you on an incredible sneak peak of the project. Check it out! https://www.youtube.com/watch?v=CWlYft3ivno
Wine & Cheese Fundraiser & Silent Auction
With a dance preview
Friday, October 10
National Steinbeck Center
5:30-7:30 p.m.
$25/ person, $40/ couple
East West Premiere
With live rap music by Baba Brinkman
Friday, October 24 at Sherwood Hall, Salinas
Or
Saturday, October 25 at Spector Dance, Marina
$30/ person at the door, $25/ person Early Bird before October 15
Tickets to the events available here: http://www.brownpapertickets.com/event/864709
---
Serve on a County Commission!
SEASIDE OVERSIGHT BOARD: Seaside residents are encouraged to apply for the vacant "public member" seat on the Seaside Oversight Board. The 7-member Oversight Board was created in 2012 in accordance with state law to oversee the distribution of assets and payments of obligations of the former Seaside Redevelopment Agency. The Board consists of representatives from the K-12 school system, community college district, library district, County and City. The public member seat on the Board is a representative of the general public; no particular skills or background are required, but some indication of community involvement is helpful.
IN-HOME SUPPORTIVE SERVICES (IHSS) ADVISORY COMMITTEE: The Committee provides for the delivery of the HSS Program in Monterey County; works to strengthen and improve the delivery of home care services for IHSS recipients; arranges for provider training; and assists recipients and providers with problem solving and mediation services and support as needed. Interested applicants should have experience with in-home personal assistance services.
MENTAL HEALTH COMMISSION: The Commission reviews and evaluates the community's mental health needs, services, facilities, and special programs. We are currently recruiting applicants for one non-voting seat on the commission and one youth (under 18 years of age) non-voting seat on the commission. Interested applicants should have experience or knowledge of the mental health system either as a consumer or as the family member of a consumer. The Commission meets once per month in the evening.
COMMUNITY ACTION COMMISSION: The CAC is tasked with assessing the needs of the low-income residents in Monterey County and developing, maintaining, and evaluating community services that empower low-income persons, improve their quality of life, and assist them to achieve self-sufficiency. Meetings are held the third Monday of each month from 4:00-6:00 p.m., in Salinas.
HOUSING ADVISORY COMMITTEE: The HAC is charged with reviewing and considering housing related issues for the County. For certain issues the HAC serves an advisory function to the Planning Commission and/or Board of Supervisors. These issues typically involve policy documents such as the Housing Element, the Annual Housing Report, funding recommendations, and Inclusionary Housing Program procedures. Other functions include review and recommendations on proposed grant and loan applications related to specific housing projects. Meetings are generally held once per month in Salinas.
If you are interested in serving on one of these or other County of Monterey Boards, Committees, or Commissions please submit a statement of interest along with your qualifications to the Office of Supervisor Parker at 2616 First Avenue, Marina CA 93933 or district4@co.monterey.ca.us
---
October is Work Family Month
You may have heard that October is Work Family Month.
The White House Summit on Working Families showcased how policies that support work life balance are beneficial for the economy as they lead to higher labor force participation, greater labor productivity and work engagement and better allocation of talent across the economy. Numerous studies show that employers who offer effective work-life balance programs are better able to recruit more talented employees, maintain a happier, healthier, and less stressed workforce, and retain experienced employees, which produces a more productive and stable workforce with less voluntary turnover.
The availability of workplace policies provide much needed flexibility when inevitable work family conflicts arise and have an enormous impact on the ability of workers – particularly women, who are disproportionally caregivers for children, older adults, family members with disabilities, and returning veterans who need assistance – to take time off when necessary without leaving their jobs and putting the economic stability of their family at risk.
Supervisor Jane Parker is sponsoring a Board Resolution to proclaim October as Work Family month and would like to recognize a few local businesses who are modeling workplace flexibility policies. If you own, manage, or know about a business is successful as a result of workplace flexibility policy and practice, please send us a few sentences (and a photograph) that we can use in social media as a local contribution to the national #FamiliesSucceed campaign.
To learn more about the costs and benefits of workplace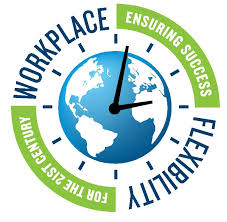 flexibility, for the individual employer, its workers, and the U.S. economy as a whole read the June 2014 report on "Work-Life Balance and the Economics of Workplace Flexibility" by The Council of Economic Advisers.
---
America's Job Center of California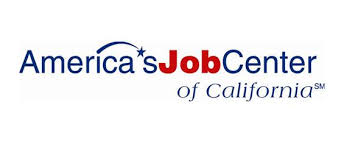 Formerly known as the One Stop Career Center, America's Job Center of California connects local job seekers with local business. They provide a wide array of job search and employment related services, at no cost, to assist you in your career planning, job search, or recruitment needs.
---
Toro Park the focus of October Hot Topics
Join Supervisor Jane Parker for a special Hot Topics discussion about Toro Park on Monday October 27th from 5:30pm - 6:30pm at Portabellos in Salinas. Assistant CAO and Interim County Parks Director Nick Chiulos will be present to join in the conversation.
Jane holds Hot Topics meetings three times a month on the 2nd, 3rd, and 4th Monday from 5:30-6:30pm, rotating between Marina, Seaside and Salinas:
If you haven't had a chance to attend a Hot Topics session in the past, please take this opportunity to come and learn about what the Board is working on and voice your opinion.
More information at
www.janeparker.org