Dear Friends,
You have been subscribed to receive periodic emails and other important updates from Monterey County Supervisor Jane Parker. If you like what you see, click here to forward this message to a friend. If you''d prefer not to receive future emails, you may unsubscribe using the link at the bottom.
---
Progress on the Veterans Cemetery

Governor Signs Legislation Supporting Veteran's Cemetery
A bill (AB 629) introduced by Assemblymember Bill Monning to lower the costs of the Veteran Cemetery was signed by the Governor on Wednesday, September 7, 2011. The cemetery will be located in District 4, on former Fort Ord.
"This is an important step in making the Veteran's Cemetery a reality," said Supervisor Jane Parker. "Thanks to Assemblyman Monning, the costs of submitting the necessary documents to the state should be lowered by half a million dollars."
The Veteran's Cemetery must be approved by the state and federal government. The initial application for approval and grant assistance must include preliminary plans, the development of which was estimated by the State to exceed $1 million. Assembly Bill 629 authorizes the California Department of Veteran Affairs to enter into a contract with the Fort Ord Reuse Authority that allows FORA, rather than the State, to complete those preliminary plans. FORA estimated that it can do the work at a significantly lower rate than the State. Once preliminary plans are approved, there are additional costs for more final documents and construction.
"The Veteran's Cemetery will honor the men and women in uniform, particularly those who came through Fort Ord as part of their military service," Supervisor Parker said. "It is an important part of preserving the history and legacy of Fort Ord. I encourage those who can to send donations to the Central Coast Veteran's Cemetery Foundation." The Foundation can be contacted at www.ccvcf.com, by phone at 679-2610, or by mail at P.O Box 849 Marina, CA 93933.
The Foundation is also hosting Heroes' Open, a fundraiser golf tournament on November 12, 2011. For more information or enrollment forms for the tournament, contact the Foundation or Supervisor Parker's office.
You can find more information about the Fort Ord Veterans Cemetary at:
and
http://www.co.monterey.ca.us/va/adhoc.htm
---
Parker Calls for End to Contract with Water Resources Manager Curtis Weeks
Earlier this month, Supervisor Parker renewed her call for the resignation or dismissal of Curtis Weeks, General Manager of the Monterey County Water Resources Agency. This Tuesday, the Board of Supervisors will consider taking action to end its employment relationship with Weeks.
Although the conflict investigations surrounding the Regional Water Project have focused on Water Resources Agency Board Director Steve Collins, there have been repeated accounts demonstrating that Weeks either knew or should have asked more questions about Mr. Collins' involvement with a private corporation working for the Regional Water Project. He did not bring the issues to the attention of the Board of Supervisors, which oversees the Agency and directly employs Mr. Weeks.
"When a Board cannot trust a high ranking manager, it's time for him to go," Supervisor Parker said. "This entire conflicts issue needs to be resolved and put behind us; he should recognize the situation and resign, or the Board needs to proceed with termination."
Item number 44 on the Boards September 13th consent agenda would amend the employment agreement with the General Manager of the Water Resources Agency to modify the scope, term, severance, and communication.
Parker says, "While I disagree with some of the terms of the proposed amendment to the employment contract, I will be supporting the action because it is a move in the right direction."
"We have serious water issues in this community, and we need to be able to work together across agency boundaries and regional differences, " Parker said. "The Water Resources Agency needs to be part of those discussions, and we can't afford to have a manager who is tainted by this scandal."
Members of the public are encouraged to read through the details of the proposed Board action and share your thoughts with the Board of Supervisors. Email correspondence to the Board may be sent care of the Clerk to the Board at COB@co.monterey.ca.us
Board agendas, with links to full staff reports, are posted online at http://publicagendas.co.monterey.ca.us/
Parker will be discussing this and other agenda items at her weekly Hot Topics meeting held every Monday from 5:30-6:30pm at Me-n-Ed's Pizza in Seaside.
---
Volunteers needed to represent District 4
Supervisor Parker is seeking volunteers to represent District 4 on the Monterey County Veterans Cemetery Advisory Committee and the Commission on Disabilities.
The Commission on Disabilities advises the Board of Supervisors regarding matters relating to equal access to employment, public services, communications and public accommodations for persons with disabilities. The Committee also meets with organizations and community groups regarding how to better serve people with disabilities. Meetings occur monthly during the daytime at the County offices in Salinas.
The Monterey County's Veteran's Cemetery Advisory Committee was formed in 2007 to provide veterans and their supporters an opportunity to work with County staff on the Cemetery project. The committee meets once a month at the Marina Library during the daytime. Multiple jurisdictions, including FORA and the State of California, are working together to overcome the financial and planning obstacles for this project. "The Veteran's Cemetery will honor the men and women in uniform, particularly those who came through Fort Ord as part of their military service," Supervisor Parker said. "It is an important part of preserving the history and legacy of Fort Ord."
Parker is also looking for volunteer representatives to serve on the Animal Control Program Advisory Board, Domestic Violence Coordinating Council (alternate), and Mental Health Commission.
If you are interested in serving on one of these or other County of Monterey Boards, Committees, or Commissions please submit your resume with a letter of interest to the Office of Supervisor Parker.
---
Community Walk on Fort Ord this Friday!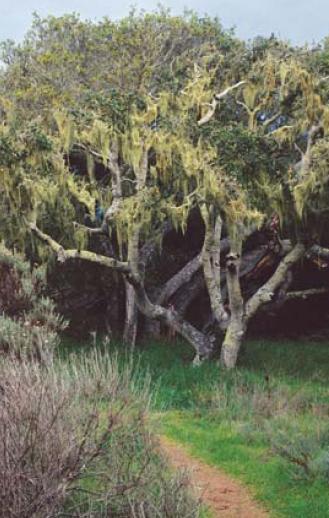 With all of the recent interest in the awesomeness of our beautiful Fort Ord public open spaces we are inviting the public to come enjoy some outdoor recreation with Mayor Bruce Delgado and Supervisor Jane Parker. Bruce will provide some information about the fauna and flora of the area, and Jane will talk about her role on the Fort Ord Reuse Authority.

We will meet at 6pm on Friday, September 16th at the East end of InterGarrison Road (at the baracades just east of Schoonover Road.)

Please wear comfortable walking shoes and bring a water bottle. Feel free to bring your camera and a pair of binoculars if you have them. If you'd like to bring a sack dinner, there will be many beautiful spots to take a rest and enjoy your meal. Please note that this will be a slow paced walk and talk.

*** PLEASE NOTE THAT THE CORRECT MEETING TIME IS 6PM ***
Please contact Jane's office at 883-7570 if you have any questions or visit http://www.janeparker.org/community-meetings/community-hike-at-fort-ord
---
Coastal Clean-Up Day This Saturday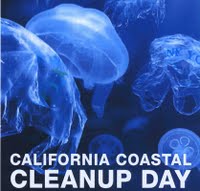 Supervisor Jane Parker is pleased to announce that she will join with thousands of other Monterey County residents to support California Coastal Cleanup Day on Saturday, September 17th.
Coastal Cleanup day is the premier volunteer event focused on the marine environment in the world. California Coastal Cleanup is an international event with over 100 countries participating in cleanup efforts on a single day. In 2009, more than 80,600 volunteers worked together to collect more than 1,300,000 pounds of trash and recyclables from our beaches, lakes, and waterways.
Save Our Shores coordinates nearly 4,000 local volunteers to remove close to 15,000 pounds of trash and recycle from Monterey Bay beaches and waterways in just 3 hours.
"The Coastal Cleanup is about so much more to me than picking up trash. It reminds and inspires me to change the way I interact with our environment: To remember to bring a reusable bag to the grocery store or to bike instead of drive. This event is also about community, about coming together as neighbors to enjoy a morning together on our beautiful coastline," says Parker.
Supervisor Parker is inviting Monterey County residents to join her on Saturday September 17th from 9am to 12 noon at the Fort Ord Dunes State Beach.
Please register to participate at www.saveourshores.org.
---
* * * * *
Supervisor Jane Parker welcomes direct communication with county residents. Please contact her office to share your thoughts and ideas about issues facing Monterey County.

Thank you for your interest in County Government. Working together, we can accomplish great things for our community.



Kristi Markey, Chief of Staff - markeyka@co.monterey.ca.us
Wendy Askew, Board Aide - askewwr@co.monterey.ca.us
Lori Chappell, Office Manager - chappellla@co.monterey.ca.us

Phone: (831) 883-7570
Fax: (831) 384-1839
Jane.Parker@co.monterey.ca.us
www.janeparker.org

Supervisor Jane Parker
Main Coastal Office
2616 1st Avenue
Marina CA 93933

Phone
(831) 883-7570
---
FACEBOOK
Join Jane on Facebook for up to the minute updates about Jane's work on the Board of Supervisors, pictures of Jane in action, and invitations to Jane''''s events. You can find and add her as your friend by following the link below.

---
The Mission of Monterey County is to excel at providing quality services for the benefit of all Monterey County residents while developing, maintaining, and enhancing the resources of the region.
Information about the 2010-2011 Strategic Plan Initiatives is posted online.
---
Hot Drinks and Hot Topics
Each week before a Board of Supervisors Meeting, Jane hosts a public meeting to review the upcoming Board agenda and listen to the thoughts and priorities of residents who attended.
New Location
: Me-n-Ed''''s Pizza, 880 Broadway, Seaside
When: 5:30 pm – 6:30 pm on Monday's prior to weekly Board of Supervisor Meetings.
Upcoming dates in 2011 include:

Sep 12 & 19;
Oct 3, 10, 24, & 31;
Nov 7, & 14; and
December 5, & 12.
Please note that there will be NO meeting on September 26; November 21, 28; or December 19, or 26 since there is no Board meeting the following
Tuesday.
---
Commission Vacancies
Current district 4 vacancies include:
If you are interested in serving on one of these or other County of Monterey Boards, Committees, or Commissions please submit your resume with a letter of interest to the Office of Supervisor Parker.
Learn More