Dear Friends,
You have been subscribed to receive periodic emails and other important updates from Monterey County Supervisor Jane Parker. If you like what you see, click here to forward this message to a friend. If you'd prefer not to receive future emails, you may unsubscribe using the link at the bottom.
---
Behind the Scenes Tour of Natividad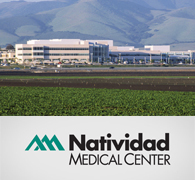 There have been some big changes at Natividad Medical Center and Supervisor Jane Parker is inviting you to join her for an exclusive behind the scenes tour the evening of November 6th.
Meet the new CEO Dr. Kelly O'Keefe, learn about the big investments being made to become a Trauma Center, and see the continuous progress that is being made to provide moms and babies with the highest quality Perinatal care.
Space on this tour is limited so please RSVP to
district4@co.monterey.ca.us
if you would like to attend. We will send details about where and when to meet via email.
---
Hearings on Fracking to be Scheduled
The Board of Supervisors received a presentation on September 30th from the State Department of Conservation on fracking and the public was given an opportunity to ask questions and speak. You can watch the video of this hearing online. The next step is for the Board to take action on the moratorium proposed by the Planning Commission. The date has not yet been chosen for the Board to consider acting on a moratorium, largely due to county staff's request for more time to analyze the legal issues presented by a moratorium.
To receive updates about this issue from the County of Monterey, send a request to be added to the "fracking interested parties list" and your contact information to RotharmelL@co.monterey.ca.us
---
CSUMB Recruiting for Master of Social Work Students
The CSUMB MSW program prepares advanced social work practitioners to meet the needs of multicultural, multilingual, and diverse populations; to be ethical leaders in community-based practice; and to advocate for social and economic justice. The MSW program also maintains a special focus on the community issues of the California Central Coast region.
CSUMB is holding information sessions for prospective MSW students on the first Monday of every month from 4-5 p.m.
The NASW Workforce Center reports an average salary of $60,000 for MSWs in hospital settings, $54,000 in social service agencies, and $61,000 in Schools. The County of Monterey is proud to support the MSW program with California Mental Health Services Act (Proposition 63) funding.
---
2nd Annual Ciclovia on November 1

Youth, students, and residents from the Salinas community are proud to announce the 2nd Annual Ciclovía Salinas which will take place on Saturday, November 1st, 2014 from 10am to 2pm. Last year's youth-led event was a great success with over 2,000 participants and this year we hope to triple our attendance!
Ciclovía Salinas temporarily opens Alisal Street, extending from Salinas Street to Sanborn Road, for recreational activity. This temporary transformation of the streets will occur between 10:00 am - 2:00 pm allowing residents to utilize the streets – participating in a wide range of physical activities, such as running, walking, biking, Zumba, as well as provide free access to a family day filled with hands-on activities and resources for children and adults.
Get details at http://openstreetsproject.org/salinas/
---
Walking School Bus in Seaside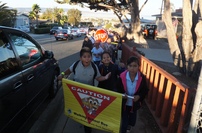 Supervisor Parker joined more than 150 students and parents as part of a walking school bus to Ord Terrace School organized by the County Health Department "Safe Routes to School" program.
Communities and schools across the Country are using Walk to School Days to build awareness of the need to create safer routes for walking and bicycling and emphasize the importance of issues such as increasing physical activity among children, pedestrian safety, traffic congestion and concern for the environment. The events build connections between families, schools and the broader community.
Learn more at http://www.walkbiketoschool.org.
---
Thanksgiving Food Drive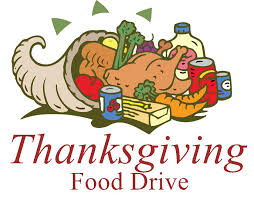 The Salinas Valley LULAC Adult Council #2995 and Youth Council #709 will once again be distributing much needed Thanksgiving baskets which include all the ingredients for a thanksgiving meal including a gift certificate for a turkey. At a time when many families are facing dire economic situations, the need for basic necessities and a little holiday cheer is greater than ever.
Contact valdeznancy07@gmail.com for a donation from.
---