MESSAGE FROM THE PRESIDENT

WELCOME TO 2013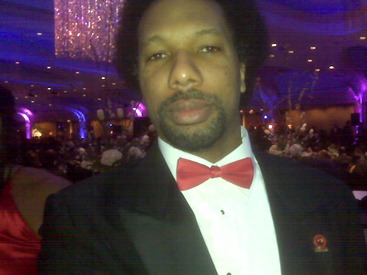 Welcome to this New Year of the Howard University Alumni Association boldly going where no HUAA has gone before. I am pleased to announce that, at the end of 2012, HUAA surpassed the 4000-member mark for the first time in our history. Not only is this a high mark for our members, it is also a high mark and a testament to the hard work and dedication of the HUAA team.
Since I was elected to the HUAA Executive leadership as the Vice-President of Membership in 2010 and now as the President, HUAA membership is up 80%. The membership plan we adopted in 2010, coupled with new brand marketing initiatives and innovative alumni programming, has started to deliver the message of A Legacy Renewed. I also believe that, as Alumni, we have a better understanding of the importance of a having strong alumni association capable of affecting change at The University. Four thousand members is exceptional, but we have a long way to go to reach our next target of 5000 members by 2014. Here's a fact: there are approximately 60,000 living Howard University Alumni. I am confident that, in the spirit of Ujima (collective work and responsibility), we can rally our Bison community to achieve our 2013 membership and financial goals.
Every New Year provides a fresh start for us. It provides a chance to make change, an opening to let go of the past and look ahead to what we can be. It also brings this opportunity to renew your commitment to Howard University by enrolling with HUAA. For this New Year, HUAA will provide fresh perspectives in how we engage, interact and respond to the needs of our Alumni. 2013 programming will include the HUAA Career Boot Camp and 18:67 with HUAA, as well as enhanced Signature Events including Bison On The Vineyard (August 21-25) and the rebranded Bison in New Orleans for Essence Music Fest (July 4-7). Other activities include the return of the MEAC Basketball Tournament to Norfolk, VA (March 11-16); the Nation's Football Classic in Washington, DC (September 7); and the second coming of the Big Apple Classic at the Barclays Center in Brooklyn, NY (December).
It's a New Day, it's a New Year, and I feel good about HOWARD. Welcome to 2013 – Year of The Bison. The Time Is Now!
Chris Washington, President
HUAA
---
Indianapolis Club Honors Alumnus at Holiday Party 2012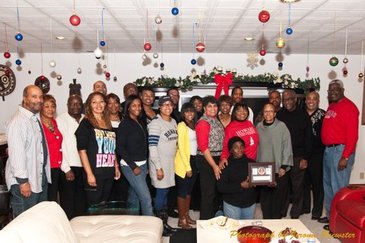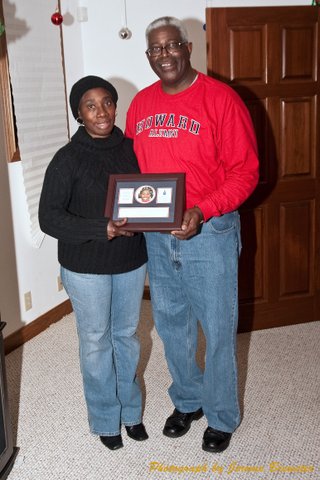 The Howard University Alumni Club of Indianapolis held its 2012 Charity Holiday Party in December. Marcella Clayton, right, was named the Howard University Alumni Club of Indianapolis 2012 Alumni of the Year.
---
San Francisco Bay Area Alumni Helps to Alleviate Hunger in their Community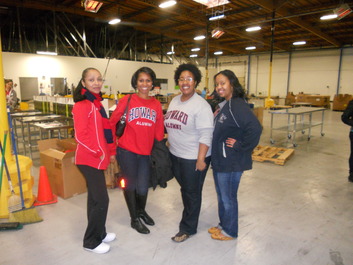 On December 15, 2012, members of the Howard University Alumni Club of the San Francisco Bay Area volunteered at the Alameda County Community Food Bank. The ACCFB partners with over 275 agencies throughout Alameda County to help members of the community who are struggling with putting healthy meals on their tables.
The mission of the ACCFB is to alleviate hunger by providing nutritious food and nutrition education to people in need, educating the public, and promoting public policies that address hunger and its root causes. Members of the HUACSFBA along with other community groups helped package over 50,000 pounds of fresh broccoli which will be distributed to various soup kitchens and senior citizen facilities.
Here are some photos from our Holiday Community Service event.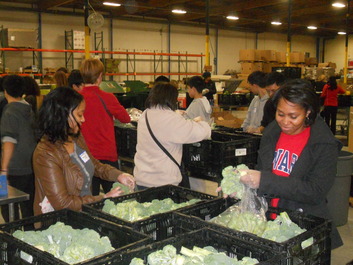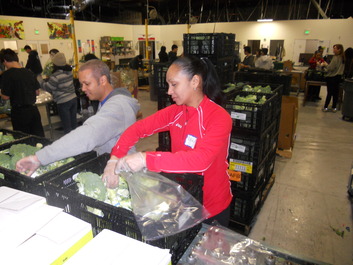 San Fran Bay Area Alumni Participate in HBCU Coalition Holiday Party

On December 27, the Howard University Alumni Club of the San Francisco Bay Area participated in the annual HBCU Coalition Holiday party. The event was held at St. Benedict's Church in Oakland, CA and was open to current students, alums as well as students who were interested in going to a Historically Black College or University. There were over 100 people in attendance. Good food and good times were had by all.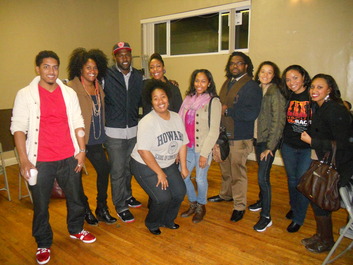 ---
Team Bison
MEAC Announces 2012-13 Basketball Television Schedule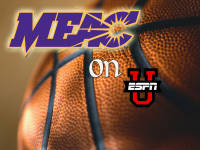 The Mid-Eastern Athletic Conference (MEAC) announced today the 2012-13 men's and women's basketball television schedule that features competitive conference action on ESPNU.
As part of its agreement with ESPN, the MEAC will highlight four men's and two women's basketball regular season games.
The 2013 MEAC Men's and Women's Basketball Tournament will also broadcast on ESPNU with the men's championship game airing live on Saturday, March 16 at 5 p.m. The women's game is slated for a taped-delayed broadcast on Sunday, March 17 at 11 a.m. and will also broadcast on ESPNU.
"We are thrilled about this year's men's and women's television package," said MEAC Commissioner Dennis Thomas. "This schedule continues to allow our institutions, athletic programs, coaches and student-athletes national exposure to further showcase our talented and competitive basketball programs."
The television schedule tips off on Monday, January 14 with a men's and women's doubleheader. The defending MEAC men's champion Norfolk State Spartans will travel to Washington, DC to take on the Howard Bison. The women's game will begin at 4:30 p.m. and the men's game will follow at 7 p.m.
Savannah State will host Bethune-Cookman Wildcats beginning at 7:30 p.m. on Monday, January 21.
On Monday, February 18, the defending MEAC women's champion Hampton Lady Pirates will host Norfolk State in the second men's and women's double-header matchup at 4:30 p.m. The men's game is scheduled for a 7 p.m. start.
The action continues on Monday, March 4 when Savannah State will match up against the North Carolina A&T Aggies in Greensboro, N.C. at 9 p.m.
The 2013 MEAC Basketball Tournament tips off March 11-16 at the Norfolk Scope in Norfolk, Virginia.

For more information on MEAC Men's and Women's Basketball, visit www.MEACSports.com.
HU vs OSU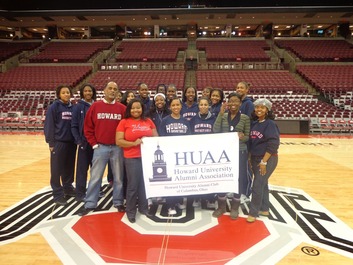 The Howard University Alumni Club of Columbus, Ohio with Coach Nikki Geckler and the Lady Bison Basketball Team at Ohio State University - Dec 31st. HUAC Columbus President Tony Hutchins (red sweatshirt).
Howard Tops Temple 61-58
With a 17-point deficit on their shoulders, Howard ignited a 23-5 run over 11 minutes of action to secure a 61-58 victory over the Lady Owls of Temple on Friday, Jan. 4 in Burr Gymnasium on the HU campus in Washington, D.C.
Lady Bison senior Saadia Doyleseized an season-best 32 points, while pulling down nine rebounds and going 11-12 from the charity stripe, 10-of-19 from the field and 1-of-1 from behind the arc. Fellow classmates Cheyenne Curley-Payne and Kara Smith, who consistently play apart in the offense mix, supplemented the winning effort; Curley-Payne snatched a team-high 10 points and grabbed four steals, as Smith finished with 11 points on the night.
The collective effort consisted of a 41 percent outing from the field, a 36 percent effort from the long range and an 80 percent finish from the free-throw line, which is the best free-throw performance on the season.
Friday's comeback effort advances Howard to 6-6 overall, 4-0 at home and 5-6 in non-conference competition..
Temple drops to 5-8 on the season, while extending its losing streak to six consecutive losses.

For the complete story, visit www.howard-bison.com
Barclays Center to Host Big Apple Classic in Brooklyn, NY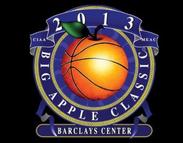 Big Apple Classic, the original Historically Black Colleges and Universities (HBCU) basketball event, has signed a multi-year agreement with Barclays Center and will be held at the Brooklyn venue starting December 2013. The annual showcase features the iconic southern basketball rivals, Howard University vs. Hampton University in the battle of the REAL HU, and Virginia State University vs. Virginia Union University. The BAC had been played at Madison Square Garden in the past.
"Big Apple Classic is a huge men's college basketball event and a great showcase for Historically Black College and University programs," said Louis "Skip" Perkins, Director of Athletics for Howard University. "So to compete in the Big Apple Classic in the brand new Barclays Center in the heart of Brooklyn, N.Y., is an honor and a huge statement for the Bison family."
Off the court, Big Apple Classic (BAC) will provide an exciting platform for BAC festivities, including a dynamic drumline exhibition, a college fair and educational symposium, and an unforgettable halftime show.
"Hosting Big Apple Classic in Brooklyn presents a unique opportunity," said Ken Johnson, CEO of Johnson, Inc. and Founder of Big Apple Classic. "Not only is Barclays Center state-of-the-art, but Brooklyn's love of college basketball is evident as soon as you step foot in the building. The energy is unlike anywhere else."
A portion of the proceeds from BAC will be donated to support the philanthropic efforts of Educational Learning Opportunities, a non-profit organization specifically designed to provide student mentoring, educational workshops, personal and professional development, as well as career planning.
"We are proud to host a tournament that supports the strong tradition of Historically Black Colleges and Universities," said Brett Yormark, CEO of Barclays Center. "Our college basketball events this season have brought a lot of excitement and energy to Barclays Center and we are thrilled to add Big Apple Classic to our lineup for next season."
General on-sale ticket information will be announced in 2013. For more information about the BAC weekend, visit www.thebigappleclassic.com, or visit facebook.com/thebigappleclassic.
---
Please Save The Date
April 12-13, 2013
Annual Alumni Gala Weekend
Howard University Pharmacy Alumni Association
Greenbelt Marriott
6400 Ivy Lane, Greenbelt, MD 20770
Contact: www.hurxalumni.com
---
Outstanding Los Angeles Students Receive Scholarship Award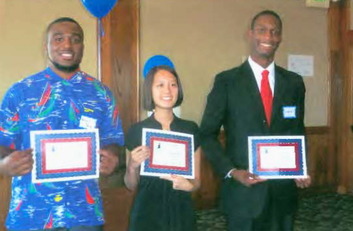 Three outstanding Los Angeles area students received scholarship awards from the Los Angeles Club during the student reception prior to Fall semester. Left to right are: Lamar Davis, Victoria Trinh and Vernon Yancy. Club President, Nikita Adams, Scholarship Chair Tselane Prescott and Region VI Chair, Beverly Reynolds were on hand to celebrate the recipients.

---

Dear Members of the University Community:

Please hold the date for:

2013 Charter Day Dinner
March 9th

Place:

The Washington Hilton Hotel
1919 Connecticut Avenue NW, Washington DC, 20008

Attire: Black Tie

Purpose:
To support the Bridging the Gap Student Aid Campaign by providing scholarships to our students.

Through this campaign, Howard University will:
Enhance student enrollment and retention
Increase overall graduation rates
Reduce student indebtedness; and
Increase student involvement in enrichment activities

To reserve your tickets and for additional information, please call (202) 238-2348 or send an email to nbernard@howard.edu.

---
Bison Career Center

HUAA Career Boot Camp - Social Media & You "Using Social Media to boost your Career." The session will be led by alumna S. Lynn Cooper, Thursday, February 27th 6-8 pm in the Howard University Blackburn Auditorium. FREE to all members of HUAA.

Upcoming Alumni Events
The
Howard University Alumni Club of Atlanta
will hold its General Body Meeting
TODAY
, Tuesday, January 8th at 6:30 pm at The Real Chow on Howell Mill, 1016 Howell Mill Rd., Suite A, Atalanta, Ga.
Wednesday, January 9th, 2013 -
Howard University Alumni Club of Greater Hartford
- Black Male Initiative College Readiness Workshop –The Real Cost of College, Urban League Greater Hartford, 5:30 - 7:30 p.m. Contact:
nyemapinkney@comcast.net
for more information.
The
Howard University
Alumni Club of the San Francisco Bay Area
will have a meeting on January 12, 2013 from 12pm to 2pm at the Temescal Branch Library (5205 Telegraph Avenue, Oakland). For more information about the meeting, please email
huacsfba@gmail.com
The next general body meeting of
Howard University Alumni Club of Baltimore
will be on Saturday, January 19, 2013 at the Reisterstown Road Branch of the Enoch Pratt Library, 6310 Resisterstown Road, Baltimore, MD 21215 at 11:00 AM.
The
Howard University Club of Montgomery County
will hold its General Body Meeting on Wednesday, January 16th at 7pm at Mid County Community Center, 2004 Queensguard Rd., Silver Springs, MD.
The
Howard University
Alumni Club of the San Francisco Bay Area
will be participating in two community service events on MLK Day January 21, 2013. One at the Alameda County Community Food Bank from 9am to 12noon. The Food Bank is located at 7900 Edgewater Road in Oakland. The Second will be a college fair at the Museum of African Diaspora in San Francisco from 12noon to 4pm. For more information about either event, please email
huacsfba@gmail.com
FUTURE EVENTS


• Howard University Charter Day - March 2nd
• Howard University Charter Day Dinner - March 9th
• M.E.A.C. Basketball Tournament, Norfolk, VA - March 11-16
• Bison In New Orleans for Essence Music Fest - July 4-7
• Bison On The Vineyard "Seventh Heaven" - August 21-25th, Martha's Vineyard, MA
• Nation's Football Classic, Washington, DC - September 7th

• Big Apple Classic at the Barclays Center, Brooklyn, NY (December)
---
NSO Announces Free Concert at Cramton Auditorium


The community is invited to join the National Symphony Orchestra (NSO) for its "NSO In Your Neighborhood" events Jan. 8 through Jan. 14. The week of events marks the centenary of the Department of Music at Howard University. During this time, ten events will take place on campus including seven master classes, two chamber recitals and a concert by the National Symphony Orchestra at Cramton Auditorium on Jan. 14.

The concert will also feature the Howard University Choir and Afro Blue. Free tickets to the performance on Jan. 14 are now available at the Cramton Auditorium box office and online at http://www.kennedy-center.org/nso/community/NSO_iyn.cfm.

For more information and a full schedule of events, visit http://www.howard.edu/newsroom/releases/2012/20121217NSO.html.

---

Save the date for the

Howard University Alumni Club of Baltimore's

2013 Annual Day at the Races!

This year's Day at the Races
will be held on
Saturday April 27, 2013
at
Pimlico Race Course

---

New Year, New Membership


The New Year offers a time of reflection and resolutions. As you reflect on your Howard experience and the opportunities your degree continues to afford you, we urge you to make a New Year's resolution to recommit yourself to the University and to our rich legacy as alumni.




The Howard University Alumni Association (HUAA) is a group of dedicated Bison joined together to celebrate our esteemed alma mater. This organization offers a great way to reconnect with other alums, and on an international and local club level, provide much-needed scholarship assistance for future Bison on the way to realizing their dreams and aspirations.




Our clubs are active centers of fun, fellowship, and community advocacy.

The events and projects that HUAA and each local club hosts include (but are not limited to):




• domestic and international travel




Membership is open to all alumni and friends, and it is minimal in cost when you consider the greatness of the return on investment. As we go into the New Year, we encourage you to join HUAA and a club near you today, bring a friend, get involved, and do your part keep our voice renewed and strong.

---

THE TIME IS NOW!

Become a member of HUAA










Click here to join today!




MEMBERSHIP HAS ITS BENEFITS!




Join HUAA and receive discounts to a wide array of businesses including restaurants, retailers and sports clubs. HUAA is now partnered with Working Advantage, which offers discounts on gifts, travel, theatre shows, etc.







Click Here to visit the HUAA Membership Benefits page to view a complete list of benefits.

Click here

for more information on the HUAA Constituent Units.




FOLLOW US

---

SURVIVING SUPERSTORM SANDY


As many parts of the Northeast are STILL recovering from Superstorm Sandy, The Howard University Alumni Association wants to extend our condolences to all members of the Bison Community that were affected. We also wanted to let you know that HUAA and Howard University is available to assist any way we can with your rebuilding efforts. So if you were personally affected or know of an alum or student that needs additional support, please contact us at info@thehuaa.org and let us know your needs. Bison Helping Bison it's the Howard way.
****

Call 211 for all local area information such as shelters, power outage updates and school and business closings.

American Red Cross
www.redcross.org
1-800-REDCROSS
(1-800-733-2767)

Federal Emergecy Management Agency (FEMA)
1-800-621-FEMA
(1-800-621-3362)

---