Living the Bison Life


MESSAGE FROM THE PRESIDENT

Rank This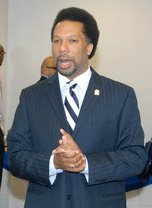 It's September, which means back to school and of course the annual college rankings from US News and World Report. This year, Howard University fell 22 spots to #142 on the list, but seriously: is there any one of us that truly believes that there are 141 universities better than Howard? The Atlantic's recently featured piece underscores my point.

What I do know is that one of the criteria used is Alumni Participation and Alumni Giving. Yes, my friends, it all comes back to what HUAA has been preaching: ALUMNI MATTER. Your contribution to Howard University by enrolling with HUAA and donating through HUAA matters. This report is one of the places our lack of philanthropy to Alma Mater shows up. Howard's alumni giving rate is between 13%-17%, which is unacceptable. We must be in the 26%-27% range, if not higher. It's up to us to help steady the ship and steer Howard into safe waters.
Here's a question: how many of those universities ranked in front of us have the number of alum Howard currently has as elected officials? Mayor Kasim Reed, California Attorney General Kamala Harris, Prince George's County Executive Director Rushern Baker; Jay Walker (MD); Leticia James (NY)…

How many of those ranked ahead of us have alumni on TV, radio and film, every day of the week? Gus Johnson, Laz Alonzo, Lance Gross, Phylisha Rashad, Vicki Mabrey. How many of those ranked ahead of Howard have alumni that have constantly been the first to break new barriers? How many of those ranked ahead of HU have had the amount of student-leaders and leadership that just two weeks ago was on the front page of national Sunday newspapers? How many of those ranked ahead of us have YOU as an alumnus? Only one ~ we are Howard. The true measure of a University are the students and alumni they produce, and their service to the global community.
Here are some Howard Facts:
The four-year graduation rate is twice the national average for African American students.


We continue to rank among the nation's top producers of Black dentists and physicians.

The National Science Foundation named Howard the top producer of undergraduates who later earn PhDs in science and engineering.


The average SAT score for Howard's incoming class (2013) #HU17 is 250 points higher than the national average for African American students and higher than the national average for all test takers.
So if you feel a little saddened or upset with what seems like a never ending attack on the Bison, or feel that Alma Mater does not need your support, remember this: Howard University #1 in our hearts and that's the only rank that matters.
Chris Washington, President
Howard University Alumni Association


---
Prince George's County Exec Rushern Baker to Deliver Convocation Address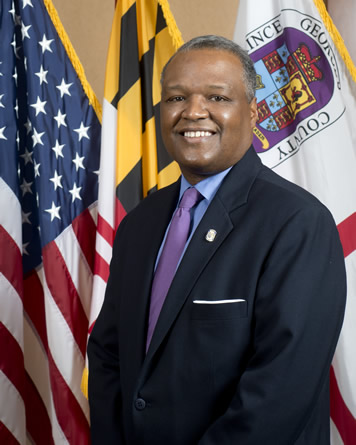 Howard University alumnus and Prince George's County Executive Rushern L. Baker, III, will serve as keynote speaker at Howard University's 146th Convocation, Sept. 27, at 11 a.m. in Cramton Auditorium on the main campus.
Prince George's County is the highest income African-American-majority county in America and the second-largest jurisdiction by population in the state of Maryland. Since taking office, Baker (J.D. '86) has worked closely with other state and regional leaders to pursue positive changes in health care, education and public safety. The result has been rising test scores and significant reductions in overall crime.
Baker started his political career in the Maryland House of Delegates, representing District 22-B from 1994 to 2003. He was chair of the Prince George's County delegation from 1999 to 2003 when he earned a reputation for being a consensus builder, an honest professional, and a tough, well-respected leader.
He is a member of the Howard University Alumni Association, the Maryland chapter of the NAACP, and Omega Psi Phi Fraternity, Inc. Baker and his wife, Christa, live in Prince George's County, where they have raised three children.
Opening convocation at Howard University is a time-honored tradition, officially signaling the start of the academic year. The ceremony serves as a welcoming event for new students and an opportunity to recognize recent achievements at the University. The event is free and open to the public.
---
Howard University Alumni and Students Participate in the 50th Anniv. of the March on Washington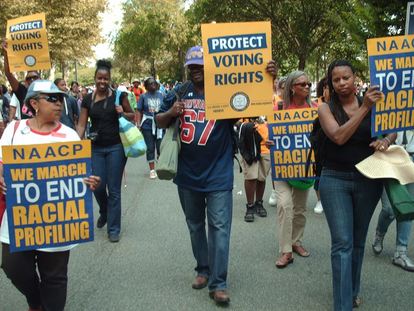 On Saturday, August 24th, members of the Howard University Alumni Club of Prince George's County along with members of the Howard University Alumni Club of Greater Washington D.C. partnered with fellow alumni to participate in the 50th anniversary of the March on Washington to celebrate history and lift their voices for change to keep Dr. Martin Luther King's dream of equality alive and moving forward.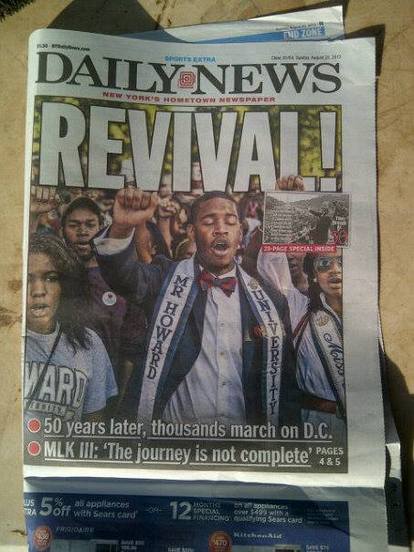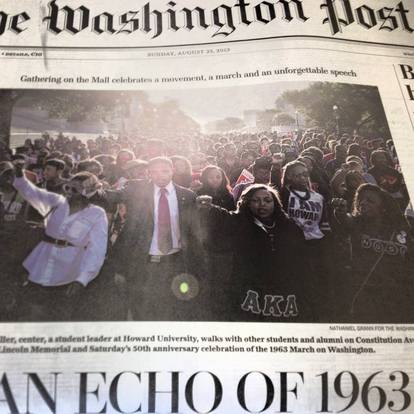 Howard University students and alumni shown on the covers of both the New York Daily News and The Washington Post participating in the 50th Anniversary of the March on Washington.
See More Photos of Bison at the 50th Anniv. of the March on Washington
---
Howard Univ. Alumni Club of Greater Washington Send-Off Class of 2017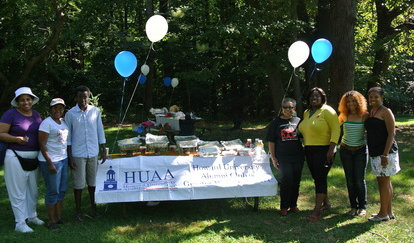 The Howard University Alumni Club of Greater Washington, DC had a Welcome/Send Off for the Howard University Class of 2017 on Saturday, August 10 at Rock Creek Park. Several members of the HUAC GWDC actively engaged Dahir Hassan, Diamond Davies, and Olivia Murphy and their family members in conversation and offered ongoing support while they matriculate at Howard.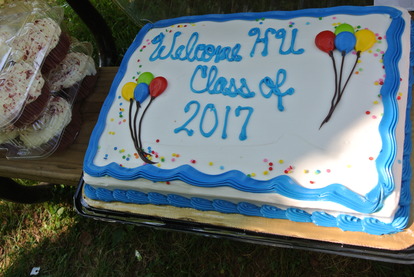 ------------------------------------------------------------------------------------------------------
Howard University Alumni Club of Prince George's County Holds Freshman Send-Off Barbecue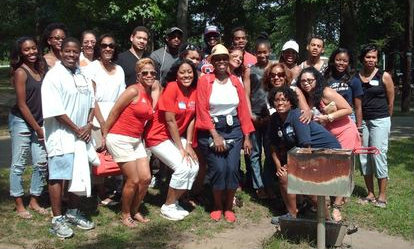 On Saturday, July 27th, the Howard University Alumni Club of Prince George's County held its Freshmen Sendoff Picnic at Allen Pond Park in Bowie, Maryland. In addition to speaking with incoming students and their parents about such concerns as safety and registration, students also played icebreaker games; received prizes; and enjoyed a fabulous BBQ buffet.
-----------------------------------------------------------------------------------------------------
Howard University Alumni Club of Chicago Hold "Off to the Mecca Picnic" for Class of 2017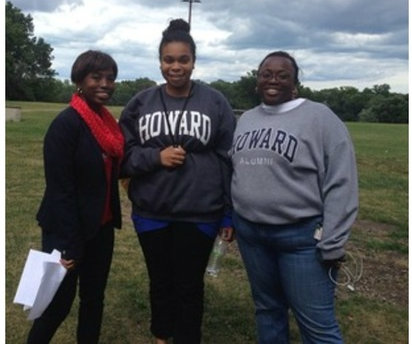 Howard University Alumni Club of Chicago hosted the 6th annual Off to the Mecca Pinic on Sunday, July 29 for incoming freshmen from Chicago that will be attending Howard University this fall. Nia Sullivan was the proud recipient of the Hillhouse Scholarship of $500. Pictured above are Danielle James ( chapter President), Nia Sullivan, and Tiffany Watkins ( chapter Vice President).
-----------------------------------------------------------------------------------------------------
Howard Univ. Alumni Club of Columbus Wishes Class of '17 Well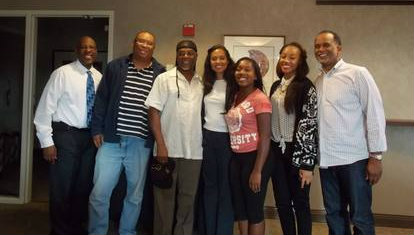 On Thursday, August 15, the Howard University Alumni Club of Columbus gathered with current students to properly wish them well as they embarked on a new school year at the Mecca.
------------------------------------------------------------------------------------------------------
Howard University Alumni Club of Atlanta Holds BisonFest for C/O '17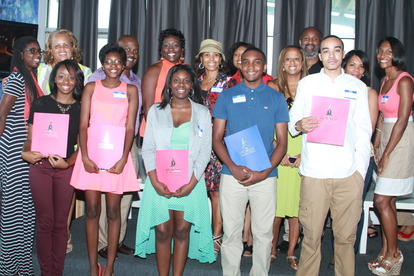 On August 3rd the Atlanta chapter hosted our annual BiosnFest where we "sent off" the incoming freshmen Bison from the Atlanta area and announced the 2013 scholarship recipients. Six scholarships in the amount of $2000 each were awarded to well deserving students. Howard University book store gift certificates were also given away. Special guest, HU alumna the Honorable Kimberly Esmond Adams, Fulton County Superior Court Judge (shown in the picture in the orange top) gave words of encouragement to the students. A great time was had by the students, their parents and the Atlanta alum. Many thanks to alum Carl Atwater for taking the wonderful photos and to Indigo Lounge for allowing us to use their venue.
---

---
Howard Univ. Alumni Club of Atlanta to Host Golf Classic 2013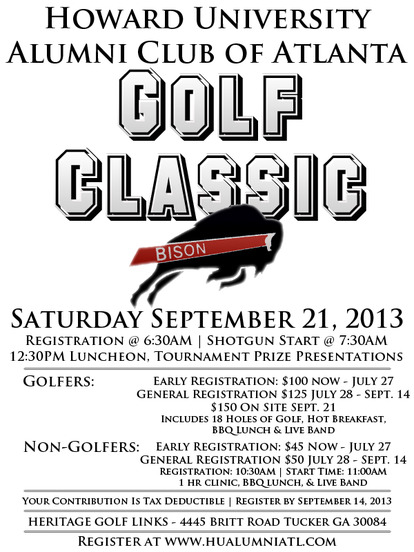 ---
Howard Spotlights the 'Magic of HBCUs' During AT&T Nation's Football Classic

College presidents and student leaders shared insights about the special significance of Black colleges and debaters sparred over privacy and healthcare laws while the Morehouse College and Howard University marching bands and football teams battled on the field at the third annual AT&T Nation's Football Classic weekend.
At the football game, held at RFK Stadium on Saturday, Sept. 7, Howard quarterback Greg McGhee led the Bison to a 27-16 win over Morehouse. McGhee, who was named the game's MVP, passed for 242 yards and three touchdowns. Howard's defense recorded nine sacks. McGhee said the Bison's ability to control the tempo of the game was the key to success. Howard has now won each of the three contests.
Each year, Howard and Morehouse plan a series of academic activities under the "More Than A Game" banner during the week leading up to the classic. This year, a presidential symposium explored topics that highlighted the diverse contributions of Historically Black Colleges and Universities (HBCUs).
Read More >>
---
Howard University's Royal Court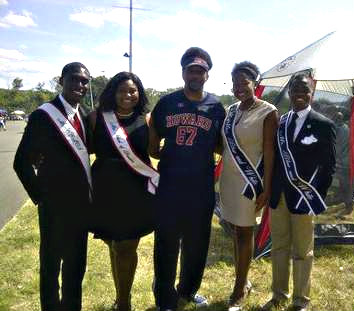 Howard University Alumni Association President, Chris Washington, center, holds court, literally, with members of the Howard University Royal Court at the 2013 Nation's Football Classic. From left: Mr College of Arts and Sciences, Ms. School of Business, Washington, Mrs. & Mr. Blue & White.
Alumni Take Over Bisongate at the AT&T Nation's Football Classic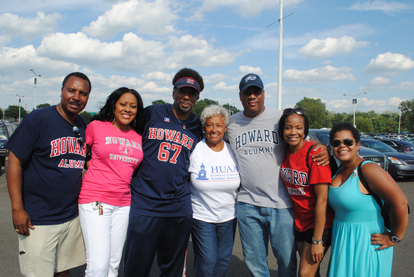 From the 2013 AT&T Nation's Football Classic Howard University Alumni Association (HUAA) Bisongate. From left: Keith Benn, President Howard University Alumni Club (HUAC DE) of Delaware; Erica Kennedy - President,Howard University Alumni Club of Prince George's County (HUAC-PGC) ; The Legendary Chris Washington - President HUAA; Margo Bouchet - HUAA VP of Membership; George Arterberry, HUAA Region II Chair; Natalie Rance - Immediate Past President, Howard University Alumni Club (HUAC) of Greater Washington DC; and Monique Martin - President, Howard University Alumni Club (HUAC) of Charlotte.

---
HU Alumni Club of Indianapolis Holds Alumni/Student Cookout

The Howard University Alumni Club of Indianapolis 2013 Alumni/Students Cookout. On Saturday, August 3. The cookout was held at the home of Dr. Charlene Walton. Tia Manson was awarded the 2013 Howard University Alumni Club of Indianapolis Alumni of the Year, below.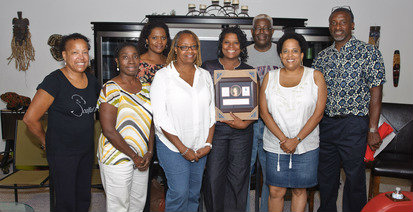 ---
Bison Take Over the New England: 2013 Bison on the Vineyard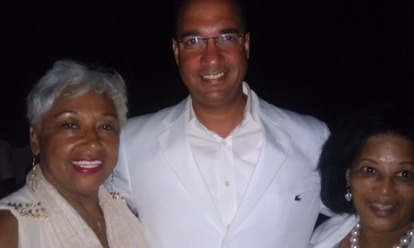 Howard University alums, Karen Hughes, right, and Margo Bouchet thank fellow alum, Ludwig Gaines, center, for hosting a fabulous event at the Gaines' residence.


See more Bison on the Vineyard photos
Howard Univ. School of Law Alumni Attend How to Become A Sports Arbitrator Panel in Miami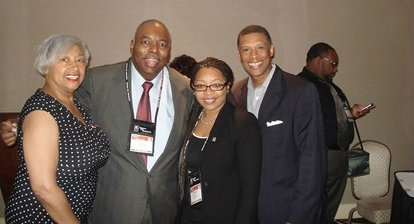 Howard University School of Law Alumni attended the 2013 NBA Convention's panel "How to Become a Sports Arbitrator" in Miami Beach, FL. The panel was moderated by Floyd Witherspoon, Associate Dean for ADR Programs- Capital University School of Law, (second from left); with panelist including Arthur "Art" McAfee, former Staff Counsel, NFL Players Association (far right). Howard alumni in attendance included Margo Bouchet, left, and Cheryce Cryer, second from right.

---
Howard University Alumni Club of Chicago Hosted 2nd Annual Reconnection Softball Tournament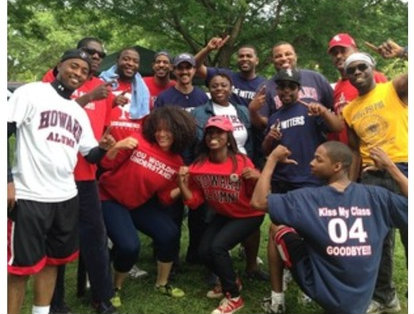 Howard University Alumni Club of Chicago hosted the 2nd Annual Reconnection Softball Tournament on June 29, 2013 in partnership with University of Arkansas Pine Bluff/AM & N Chicago Alumni Chapter, North Carolina A&T State University Alumni Chapter, The Jackson State University National Alumni Association, Chicago Chapter, Xavier University Alumni Association of Chicago, Inc., and Southern University Alumni Federation Chicago Chapter. It was a huge success.
Howard Homecoming: Epic 2013

Greetings, Bison!
Homecoming is a perfect opportunity for Alumni to initiate or renew their membership in HUAA. This year, the first 75 new HUAA members will be gifted with a BISON BAG filled with Bison gear and goodies.
Would you like your business to be featured in the New Member Alumni bags this homecoming? If your business has a product sample, discount card, video, or audio download to share with fellow HUAA members, AND your HUAA membership is current, please contact us at info@thehuaa.org for details. We would also be happy to market your business via our Facebook and Twitter channels during this homecoming lead-up time.
See you on October 26!
Bison Love,
Karen Parker
HUAA Homecoming Chair
---
BISON IN THE NEWS
Millennial Mojo: Young Chamber of Commerce CEO Share Tips for Success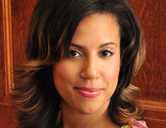 Natalie Cofield has had a play-to-win mindset that has led to an early rise to the top. The power millennial has had management roles in major global markets, at companies and organizations including JPMorgan Chase and the Washington D.C. Economic Partnership and had her own business consultancy that worked with clients including the National Urban League and Howard University. Add to that sparking a professional women's networking and advocacy movement, Walker's Legacy—all before the age of 40.

BlackEnterprise.com caught up with the enterprising Howard University alum to talk advice for aspiring women leaders and lessons learned in her role as CEO of one of Texas' leading chambers of commerce.

Read More >>
Also check out the Forbes Magazine article on Natalie,
Minority Women Entrepreneurs: Go-Getters Without Resources.
---
Alumna Amber Moorer (Amber Iman) As Nina Simone in Broadway Play "Soul Doctor"


Scenes from Shlomo's earlier days feature a strikingly different chorus — leaping, dancing Yeshiva students with an unusually energetic approach to studying the Talmud. (The choreography, by Benoit-Swan Pouffer, is a little bit "Fiddler on the Roof," a little bit "Hair.") Then there's the unlikely female lead: the great African-American performer Nina Simone, played by the suave, rich-voiced Amber Iman. In glamorous gowns and shining turbans, Nina swans in and out of the proceedings with some regularity, the friendship between her and Shlomo a touchstone in both their lives.
Read More >>
CLICK HERE FOR 2-FOR-1 BROADWAY WEEK TICKETS TO SEE "SOUL DOCTOR"
---
Oliver Strikes Olympic Gold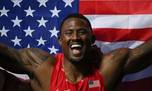 Congratulations to Howard University's very own olympian, David Oliver! David took the gold in the 110-Meter Hurdles at the World Championships running the year's fastest time, 13.00 seconds!
Watch his race!
---
E-Newsletter Info

Want to highlight your clubs' accomplishments and top news?

Send an e-mail to newsletter@thehuaa.org on the 24th of every month.

Inform fellow Bison of upcoming meetings, events, job announcements, community involvement, alumni accomplishments, etc. Please send photos as separate attachments.

The Howard University Alumni E-Newsletter is sent out the FIRST Tuesday of every month.

Living the Bison Life

---
CHECK US OUT ON THE WEB


Like us on Facebook at
The HUAA

Follow us on Twitter
@TheHUAA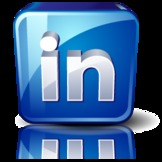 Follow the discussion at
Howard University Alumni Association
---

NOW HUAA MEMBERS ARE REWARDED!

Only Nationwide® gives HUAA members an exclusive discount on auto insurance. Plus you could save even more when you add Vanishing Deductible®.

Exclusive discounts are just the beginning.

As an HUAA member, you can save with special discounts on auto insurance. In addition, when you add features like Vanishing Deductible®, you can also take $100 off your deductible for every year of safe driving, for a total of $500 in savings.

We put members first, because we don't have shareholders.SM

Nationwide may make a financial contribution to this organization in return for the opportunity to market products and services to its members or customers. Products Underwritten by Nationwide Mutual Insurance Company and Affiliated Companies. Nationwide Lloyds and Nationwide Property & Casualty Companies (in TX). Home Office: Columbus, OH 43215. Subject to underwriting guidelines, review, and approval. Vanishing Deductible is an optional feature. Annual credits subject to eligibility requirements. Max. credit: $500. Details and availability vary by state. Products and discounts not available to all persons in all states. Nationwide,
Nationwide Insurance, the Nationwide framemark, Vanishing Deductible and We put members first, because we don't have shareholders are service marks of Nationwide Mutual Insurance Company. ©2013 Nationwide Mutual Insurance Company. All


Rights Reserved.

Team Bison

Eastern Michigan Uses Strong Second Half to Defeat Howard
Eastern Michigan scored 21 unanswered points in the second half to come from behind and defeat Howard, 34-24 in a non-conference game at Rynearson Stadium. After the Bison (0-1) took a 24-13 lead on a Greg McGhee one-yard sneak, the Eagles (1-0) woke up and seized control of the game.
First EMU put together an eight-play, 73-yard drive that was capped off by Bronson Hill's two-yard run. That narrowed the margin to 24-20 with 1:05 left in the third quarter.
Read More >>
----------------------
McGhee Defense Leads Howard to Win Over Morehouse
Greg McGhee passed for 242 yards and three TDs and added 54 more on the ground and the defense recorded nine sacks to lead Howard to a 27-16 win over Morehouse College in the Third Annual AT&T Nation's Football Classic before 17,012 at RFK Stadium.
The Maroon Tigers (0-1) got on the board first when they drove 68 yards on 13 plays and got the ball down to the Bison 20-yard line but had to settle for 37-yard Hector Solis field goal.
Read More >>
----------------------
Old Dominion Offense Proves to be Too Much for Howard

Old Dominion University scored early and often and were never challenged as the Monarchs overwhelmed Howard University, 76-19 in a non-conference game at Foreman Field at SB Ballard Field before. The 76 points were most allowed by a Howard team since 2002 when it lost to North Carolina A&T, 76-30.
Old Dominion (1-2) scored on all four of its first possessions of the first quarter to take a commanding 28-3 lead. Junior quarterback Taylor Heincke directed quick scoring drives of 55, 75, 80 and 76 yards by keeping the Bison defense off balance with an effective running game and pin[point passing to wide open receivers.
"It was a very tough loss," said Howard Coach Ray Petty. " ODU is a great team. They recently moved up to the FBS ranks and they proved it to us tonight." Old Dominion, which is transitioning from FCS to FBS next year, was coming off back-to-back, road losses to East Carolina (52-34) and the University of Maryland (47-10).
Read More >>
Bison Career

ASSISTANT DIRECTOR OF COMPLIANCE
Ensures compliance with Howard University, NCAA, and MEAC Conference rules in all areas of collegiate athletics and coordinate the day-to-day compliance activities including but not limited to: new legislation and NCAA rules interpretations; initial and continuing eligibility; financial aid, recruiting; playing/practice seasons; APP data collection, filing of NCAA forms and overseeing camps and clinics. Provides interpretations of NCAA and MEAC legislation to athletic coaches, administrators, student- athletes and boosters.
In conjunction with the Associate Athletics Director of Compliance, serves as a liaison between the compliance office and coaching staff, sport administrators and other university offices.
Read more and apply
_______________
ASSISTANT COACH, WOMEN'S SOFTBALL

Dominican University of California is seeking a dynamic individual for an Assistant Coach, Women's Softball position for a Division II program. This position will assist the Head Coach in all aspects of operating a successful program. The primary focus of this position will be placed on the Assistant's use of independent judgment and discretion in the identification and recruitment of prospective student-athletes, their awarding of athletics scholarships, their teaching and skill development of those student-athletes during their athletic and educational tenure at Dominican University of California, and in the extensive daily administrative operations of their respective sport program.
Read More and Apply
_______________


GRADUATE ASSISTANT, SPORTS INFORMATION
Wheeling Jesuit University is seeking a Graduate Assistant for Sports Information to assist with creating press releases, reporting statistics and in game media relations and web postings.
Read More and Apply
---
Upcoming Alumni Events
The Howard University Alumni Club of Chicago will be at Mercury Theatre, ​3745 N. Southport Avenue, Chicago, IL, to see The Color Purple, on Thursday, September 19th, 2013, at 7:30 p.m. On Saturday, September 21st, 2013 the club will host a Football Classic Social Event at Soldier Field at 10 a.m.

FUTURE EVENTS
• Howard Homecoming: Epic 2013, October 22nd-27th.

• Big Apple Classic at the Barclays Center, Brooklyn, NY (December)
---
THE TIME IS NOW!
Become a member of HUAA
Click here
to join today!
MEMBERSHIP HAS ITS BENEFITS!
Join HUAA and receive discounts to a wide array of businesses including restaurants, retailers and sports clubs. HUAA is now partnered with Working Advantage, which offers discounts on gifts, travel, theatre shows, etc.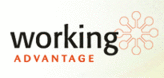 Click Here to visit the HUAA Membership Benefits page to view a complete list of benefits.


Click here
for more information on the HUAA Constituent Units.
FOLLOW US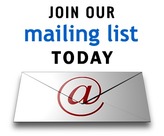 ---