MESSAGE FROM THE PRESIDENT

Howard History Month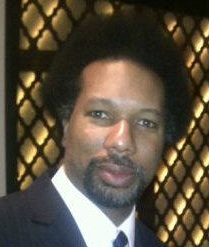 Here we are just in time for another edition of Black History Month, or as those of us in the talented tenth like to call it: 'Howard History' Month. We Bison know that when having any type of discussion about Black/African-American history, that conversation will ultimately come back to Howard University.
Whether we are talking past, present or future, there is no portion of the African Diaspora that hasn't been influenced in some way by a connection to Alma Mater. Sure there are always exceptions to the rule, but the good news is that with over 60,000 living alumni and another graduating class this May, Howard is poised to affect history well into the next millennium.
I'd like to take this time to acknowledge our history making alumni, which of course includes you and me. Howard History is not just Black history, it is World History and we celebrate it EVERY day of the year.
In honor of the season, here is a roll call of some of our trailblazing Alumni. This is by no means an exhaustive list:
Supreme Court Justice Thurgood Marshall; Governor L. Douglas Wilder; author Toni Morrison; Savage Holdings LLC CEO Frank Savage; actress Phylicia Rashad; soprano Jessye Norman; producer and director Debbie Allen; Civil rights leader Vernon Jordan; Ambassador Andrew Young; Mayor Shirley Franklin; actress Tariji P. Henson; poet Imamu Amiri Baraka; lawyer and editor Mary Ann Shadd Cary; sculptor Elizabeth Catlett; General Benjamin O. Davis, Sr. ;actor and activist Ossie Davis; and Mayor David Dinkins;
Can you name the fields where the following Alumni made history?
Bali White, David Oliver, Lori Stokes, Kellye Lynn, Hal Jackson, Kenny Lattimore, Richard Smallwood, Crystal Bailey, Ananda Lewis, Vashti Murphy McKenzie, Beth Brown, Ira Andrew Harden, Malaak Compton-Rock, The Honorable Ewart Brown, Aisha N. Brauerboy, Williams V. Bell, and Adrian Fenty
Where will YOU make history? The Time Is Now!
Chris Washington, President
HUAA
---
Bison On The Vineyard 2012 Check Presentation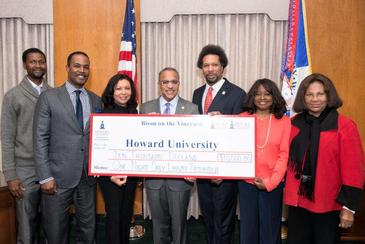 HUAA President, Chris Washington presents a $10,000 check to Howard University President Sidney Ribeau as proceeds from Bison On the Vineyard 2012 went to support the Library Restoration Project. In attendance L-R - El Hadji Diagne (Department of Alumni Relations), Dr. Charles Boyd (Alumni Trustee), Renee Higginbotham-Brooks (Trustee), President Sidney Ribeau, HUAA President hris Washington, Shelia Marshall (BOV 2012 Co-Chair), Nesta Bernard (VP, University Advancement and Alumni Relations). Bison on The Vineyard 2013 "Seventh Heaven" is scheduled for August 21st-25th. Make your plans now to be there.
---
Save Africa's Children Ministry
to Travel to Kenya and Uganda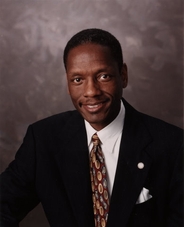 John W. Patton, Jr. (Law '79), is a founding board member of Save Africa's Children, a non-profit ministry outreach of West Angeles Church of God in Christ, where John also is an Elder. SAC provides direct support and care to orphans and vulnerable children affected by HIV/AIDS throughout Sub-Saharan Africa and the Caribbean. This summer, John will join SAC in a ministry trip to Kenya and Uganda, John's fourth trip to the continent. Any HU graduate interested in the work of SAC may contact John directly,
jwp@paslaw.com
; work:
310.553.1500
; cell:
310.922.5878
).
---
MLK Day of Service 2013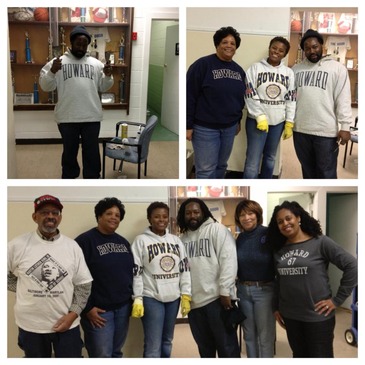 A BIG thank you to the volunteers who came out on January 21, 2013 to volunteer at The Door. We cleaned and painted the facility as well as organized the library. Special thanks to Community Service Committee Chair David Brown for being instrumental in organizing the activity!
---
We Love HU 2 Happy Hour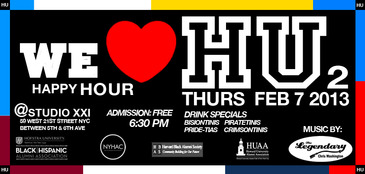 The Howard University Alumni Club of New York City, along with New York Hampton Alumni Association, the Hofstra University Black/Hispanic Alumni Association, and the Harvard Black Alumni Society, will host "We Love HU 2" happy hour on
Thursday, February, 7th, 2013 at 6:30 p.m. at
Studio XXI, 59 West 21st, Street, New York, NY 10010.
Free Admission.
Fashion Forward Winter Edition Mixer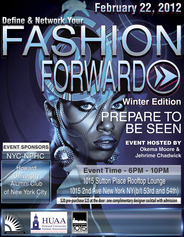 Fashion Forward, an event sponsored by Howard University Alumni Club of New York City and The National Pan-Hellenic Council of Greater New York, will be held Friday, February 22nd, 2013 from 6-10 p.m. at Sutton Place, 1015 2nd Avenue, New York, NY10022.

This mixer is designed to not only bring out the trendsetters, but to give up-and-coming designers a chance to showcase their lines.
So whether you are into fashion, networking, or just supporting entrepreneurs of minority owned business. Please come out to this event.
Admission is $20 in advance, $25 at the door. This includes a signature designer cocktail.
---
BISON ON THE YARD

Longtime Director Recognized for Helping to Shape Careers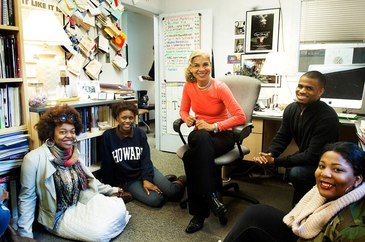 Carol Y. Dudley, director of the Office of Career Development in the School of Communications, has been helping Howard students navigate and secure internships and sustainable careers for more than three decades. She is a mentor, surrogate mother and as one alum notes "a shining example of someone who has your best interest at heart."
Read more of this story and many others in the Capstone
http://www.howard.edu/

capstone/jan2013/

feature1.html
Students Take 2nd Place in
Supply Chain Case Competition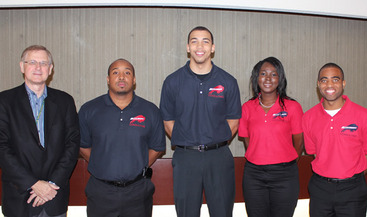 Howard University students

took second place in the General Motors/Wayne State University School of Business Administration Supply Chain Case Competition in Detroit. Howard's team featured James Thompson (junior), Adeshile Allinson (senior), Travis Smith (junior)
and Grayson Mitchell (senior). The team was supported by James Haddow, professor and director of the Center for Excellence in Supply Chain Management.

The case competition focused on the Chevrolet Malibu Eco. Students were given a set of facts and had to take into account many variables, including procurement of advanced technology components, global business issues, logistics costs and sustainability.
School Of Business Does It Again!

For the tenth consecutive year, The Princeton Review ranked the
School of Business
number one for the "Greatest Opportunity for Minority Students." Howard was also listed among the top 10 schools in the category of most competitive students. The rankings appear in the
2013 Edition: The Best 296 Business Schools
.
---
Howard Univ. Met With Long Lines At Black College Fair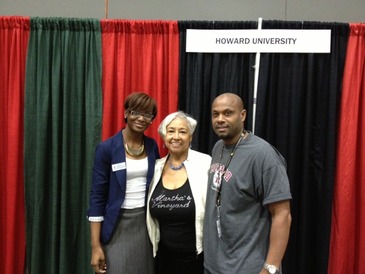 Atty. Margo Bouchet ,VP-Membership-HUAA, was present at the Black College Fair in Los Angeles, Ca., with Whitney Phillips, HU Recruitment Officer and HU Alum Christopher Cathcart. The Fair was held at the Los Angeles Convention Center. As usual, the Howard University table had the longest lines. Go Howard! Phillips and Cathcart were on hand to answer questions of at least 1000 students interested in attending Howard University, next fall.
---
Bison at the Inauguration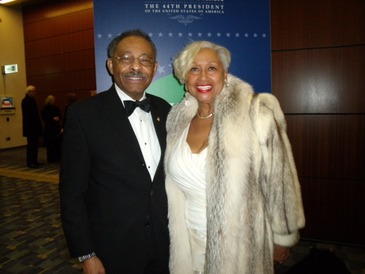 Fellow HU Law Alums, former U.S. Senator, Roland Burris and VP-Membership, HUAA, Los Angeles Attorney Margo Bouchet, enjoy a moment at the Inaugural Ball.
---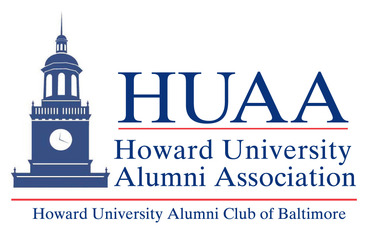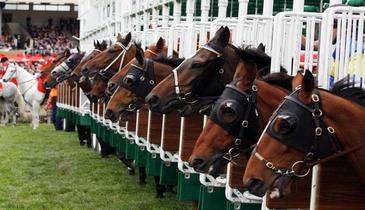 Howard University Alumni
Club of Baltimore's presents
2013 Annual Day at the Races

Saturday April 27, 2013
at
Pimlico Race Course
(Jockey Room)
5201 Park Heights Avenue
Baltimore, MD 21215


All proceeds to benefit the Mamie Carroll Woodford Scholarship Fund.

---
Team Bison
Howard Univ. Linebacker Named Pat Tillman Award Winner

Keith Pough, linebacker for Howard University, was awarded the Pat Tillman Award at the East-West Shrine Game® banquet Friday evening. The award is presented annually to the player who demonstrates courage, perseverance and talent throughout the week leading up to the game and recognizes his overall achievements and conduct.
"Keith exemplifies the qualities we look for in the award winner," said East-West Shrine Game executive director, Harold Richardson. "From the hospital visit through practice, he has conducted himself in a way we believe Pat Tillman would be proud."
"He first caught our attention at the visit to Shriners Hospitals for Children – Tampa last Sunday. You could see that he had a great time coloring, dancing and playing with the kids," said West team manager, Andy Strickland.
Bison 2013 Football Schedule Announced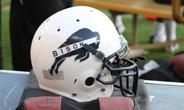 Howard University will kick off the 2013 season on August 31 when it travels to Ypsilanti, MI to take on Eastern Michigan University in third meeting between the two schools. The Bison will then return "home" for the AT&T Nation's Football Classic against Morehouse on September 7 at RFK Stadium.
Howard will then travel to Norfolk, VA to take on FCS powerhouse Old Dominion University on September 14. It will mark the first meeting between the two schools.
Howard receives a bye the following week before opening MEAC play against rival North Carolina A&T in Greensboro, NC on September 28.
The Bison will finally get a chance to play before the home crowd at Greene Stadium when they host North Carolina Central University on October 5. They follow with a big match against MEAC defending champion Bethune Cookman on October 12.
Howard will go back on the road again when they take on Florida A&M University on October 19.
Next comes homecoming and the Bison will face Morgan State University on October 26.
It's back on the road again as the Bison travel to Dover, DE to face the Hornets of Delaware State on November 2.
Howard will play its last home game of the season on November 9 when it takes on Savannah State. The Bison close out the 2013 regular season with games at Texas Southern in Houston, TX on November 16 and at Hampton University on November 23.
Below is the complete 12-game schedule for 2013:
August 31: Eastern Michigan at Ypsilanti, MI (TBA)
September 7: Morehouse for the AT&T Nation's Football Classic at R.F.K. Stadium in Washington, DC (3:30pm)
September 14: Old Dominion at Norfolk, VA (TBA)
September 21: BYE
September 28: NC A&T State at Greensboro, NC (TBA)
October 5: N. C. Central at Washington, DC (1:00pm)
October 12: Bethune-Cookman at Washington, DC (1:00pm)
October 19: Florida A&M at Tallahassee, FL (TBA)
October 26: Morgan State for Homecoming at Washington, DC (1:00pm)
November 2: Delaware State at Dover, DE (TBA)
November 9: Savannah State for Senior Day at Washington, DC (1:00pm)
November 16: Texas Southern at Houston, TX (TBA)
November 23: Hampton at Hampton, VA (TBA)
MEAC Tournament Ticket Books on Sale Now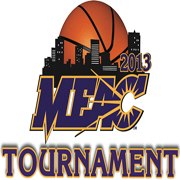 Ticket books are on sale now for the 2013 Mid-Eastern Athletic Conference (MEAC) Men's and Women's Basketball Tournament scheduled for March 11-16 at the Norfolk Scope Arena in Virginia.
Each ticket book provides entrance for one (1) person to attend all 24 men's and women's games including the championship final slated for Saturday, March 16 with the men's game starting at 2 p.m. followed by the women's game at 5 p.m.
Ticket books can be purchased at all 13 MEAC university ticket offices, Norfolk Scope Arena Box Office, Ticketmaster outlets, the MEAC Administrative Office and online at Ticketmaster.com. Tickets are also available by calling the MEAC at 757-951-2055 or Ticketmaster at 800-745-3000.
Fans interested in sitting within their university's fan block are encouraged to contact their institution's ticket office directly.
For more information about the 2013 MEAC Basketball Tournament including brackets, ancillary events, tickets and travel information log on towww.MEAChoops.com.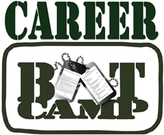 HUAA Career Boot Camp
Thursday, February, 27th, from 6-9 p.m. in the Howard University Blackburn Auditorium.
Social Media & You "Using Social Media to boost your Career." The session will be led by alumna S. Lynn Cooper, FREE to all members of HUAA and Howard University students. General admission if $5.

---

There is a challenge on the table! We are renewing the classic rivalry of our time. The Greater Los Angeles Morehouse Alumni Association has issued a fund raising challenge to the Howard Alumni Association of LA. Their 5K team vs. our 5K team. We will be kicking off the challenge at a joint mixer at Mixology at the Farmers Market, http://www.mixology101.com/ on Friday, February 8th, 2013, from 6-9:30 p.m. This is a social event, so everyone is invited. We will have a good time, and you are invited whether you are running or not. see you there!
Please come prepared to talk trash and start the fundraising efforts. You will be able to sign up for a team to run/walk the 5k or you can donate to your favorite team. Although we want to raise as much money as possible for local scholarships, we ALSO really want to out shine the Morehouse Brothers ... BISON
.
Please also come, prepared to pay your local National dues. HUAA has a 2-for-1 Valentine's special.
---
Five Students
The Howard University Alumni Club of Greater Washington DC is proud to have awarded five $1,000 scholarships to Howard University undergraduate students who demonstrated exceptional excellence in education. Congrats to them all.


Artist Open Call!
The Howard University Alumni Club of Greater Washington DC will host a one-night only artist exhibit featuring HU artists in May 2013. Actual date is TBD. They are holding an open call for HU undergraduate, graduate and alumni artists. You must be present for this event. All inquiries can be sent to Natalie Rance, HUAC-GWDC President, at nm.rance@yahoo.com attn: Signature Event Inquiry.
---

NOW HUAA MEMBERS ARE REWARDED!

Only Nationwide® gives HUAA members an exclusive discount on auto insurance. Plus you could save even more when you add Vanishing Deductible®.

Exclusive discounts are just the beginning.

As an HUAA member, you can save with special discounts on auto insurance. In addition, when you add features like Vanishing Deductible®, you can also take $100 off your deductible for every year of safe driving, for a total of $500 in savings.

We put members first, because we don't have shareholders.SM

Nationwide may make a financial contribution to this organization in return for the opportunity to market products and services to its members or customers. Products Underwritten by Nationwide Mutual Insurance Company and Affiliated Companies. Nationwide Lloyds and Nationwide Property & Casualty Companies (in TX). Home Office: Columbus, OH 43215. Subject to underwriting guidelines, review, and approval. Vanishing Deductible is an optional feature. Annual credits subject to eligibility requirements. Max. credit: $500. Details and availability vary by state. Products and discounts not available to all persons in all states. Nationwide,
Nationwide Insurance, the Nationwide framemark, Vanishing Deductible and We put members first, because we don't have shareholders are service marks of Nationwide Mutual Insurance Company. ©2013 Nationwide Mutual Insurance Company. All


Rights Reserved.

---

Dear Members of the University Community:

Please hold the date for:

2013 Charter Day Dinner
March 9th

Place:

The Washington Hilton Hotel
1919 Connecticut Avenue NW, Washington DC, 20008


Attire:
Black Tie
Purpose:
To support the Bridging the Gap Student Aid Campaign by providing scholarships to our students.
Through this campaign, Howard University will:
Enhance student enrollment and retention.
Increase overall graduation rates.
Reduce student indebtedness.
Increase student involvement in enrichment activities.
To reserve your tickets and for additional information, please call (202) 238-2348 or send an e-mail to nbernard@howard.edu.
---
Save The Date
April 12-13, 2013
Annual Alumni Gala Weekend
Howard University Pharmacy Alumni Association
Greenbelt Marriott
6400 Ivy Lane, Greenbelt, MD 20770
Contact: www.hurxalumni.com
---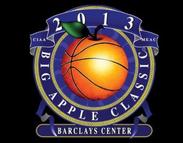 Barclays to Host BAC in 2013
Big Apple Classic, the original Historically Black Colleges and Universities (HBCU) basketball event, has signed a multi-year agreement with Barclays Center and will be held at the Brooklyn venue starting December 2013. The annual showcase features the iconic southern basketball rivals, Howard University vs. Hampton University in the battle of the REAL HU, and Virginia State University vs. Virginia Union University. The BAC had been played at Madison Square Garden in the past.
"Big Apple Classic is a huge men's college basketball event and a great showcase for Historically Black College and University programs," said Louis "Skip" Perkins, Director of Athletics for Howard University. "So to compete in the Big Apple Classic in the brand new Barclays Center in the heart of Brooklyn, N.Y., is an honor and a huge statement for the Bison family."
Off the court, Big Apple Classic (BAC) will provide an exciting platform for BAC festivities, including a dynamic drumline exhibition, a college fair and educational symposium, and an unforgettable halftime show.
"Hosting Big Apple Classic in Brooklyn presents a unique opportunity," said Ken Johnson, CEO of Johnson, Inc. and Founder of Big Apple Classic. "Not only is Barclays Center state-of-the-art, but Brooklyn's love of college basketball is evident as soon as you step foot in the building. The energy is unlike anywhere else."
A portion of the proceeds from BAC will be donated to support the philanthropic efforts of Educational Learning Opportunities, a non-profit organization specifically designed to provide student mentoring, educational workshops, personal and professional development, as well as career planning.
"We are proud to host a tournament that supports the strong tradition of Historically Black Colleges and Universities," said Brett Yormark, CEO of Barclays Center. "Our college basketball events this season have brought a lot of excitement and energy to Barclays Center and we are thrilled to add Big Apple Classic to our lineup for next season."
---
Upcoming Alumni Events
The
Howard University Alumni Club of Chicago
will hold its General Body Meeting on Sunday, February 17th at the Chicago Defender Building, 3435 S. Indiana Ave., Chicago, IL at 3p.m.
The
Howard University Alumni Club of Greater Washington DC
will hold it's next General Body Meeting on Monday, February 25th, from 6:30-8:30 p.m. in Founder's Library Browsing Room.
The
Howard University Alumni Club of Baltimore
will hold its next General Body Meetings will be held Saturdays, March 2nd and May 4th at 11 a.m. at the Reisterstown Road Branch of the Enoch Pratt Library, 6310 Reisterstown Road, Baltimore, MD 21215.
Please join the
Howard University Alumni Club of Atlanta
for its Annual Charter Day Dinner and Awards Ceremony on March 15th from 7pm -11pm at the W Hotel, 3377 Peachtree Road, NE, Atlanta. We will honor distinguish alumni from the Atlanta area. This promises to be a wonderful affair! Please see our web site for prices and further information,
www.hualumniatl.com
.
The
Howard University Alumni Club of Greater Washington DC
will host its annual "Backpacks to Briefcases" career insight rountable for undergraduate seniors on Tuesday, March 26, 2013 on Howard's campus. If interested in serving on the panel, please contact Nicole Goodman, Student Recruitment Chair, at ngoodman3@gmail.com. More information to follow soon.

FUTURE EVENTS


• Howard University Charter Day - March 2nd
• Howard University Charter Day Dinner - March 9th
• M.E.A.C. Basketball Tournament, Norfolk, VA - March 11-16
• Bison In New Orleans for Essence Music Fest - July 4-7
• Bison On The Vineyard "Seventh Heaven" - August 21-25th, Martha's Vineyard, MA
• Nation's Football Classic, Washington, DC - September 7th

• Big Apple Classic at the Barclays Center, Brooklyn, NY (December)
---
Bison Love
ATTENTION BISON COUPLES!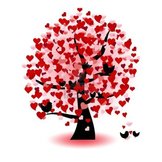 We are putting together a special Valentine's Bison Love Edition of our E-Newsletter featuring Howard couples.

So please send in your pictures (then & now if you have) with a caption to newsletter@thehuaa.org.

Please help spread the word.

The deadline is February 7th!
---
THE TIME IS NOW!
Become a member of HUAA
Click here
to join today!
MEMBERSHIP HAS ITS BENEFITS!
Join HUAA and receive discounts to a wide array of businesses including restaurants, retailers and sports clubs. HUAA is now partnered with Working Advantage, which offers discounts on gifts, travel, theatre shows, etc.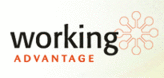 Click Here to visit the HUAA Membership Benefits page to view a complete list of benefits.


Click here
for more information on the HUAA Constituent Units.
FOLLOW US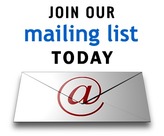 ---