From the Studio,
What a week Right? I want to say Nature's Rath was upon us but that would be putting the blame in the wrong place. Actually don't know where to put the blame old way of looking at things when rough stuff happens. I just want to hope for the better and how the amazing people come to shine brighter then all the stars to help others, truly is so wonderful.
A very small, small part of giving was put into forward motion this weekend at the "Studio Picks" Outdoor Studio Exhibit. People gave to the Hinsdale Humane Society fund. I personally like to give local if I can, I will be dropping off the funds raised today. The after affect from nature as we know still ripple even after the storms have passed.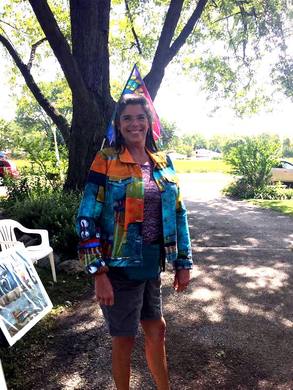 I would especially like to thank all that came out to the 9th Outdoor Studio Exhibit this year...I even got a special visit from my parents and sister... a nice little blessing.
And as always thank you so much
for supporting a working artist.