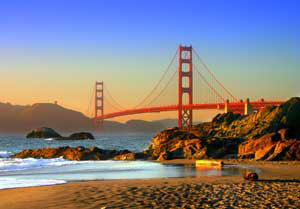 Upcoming Events
November 2011
Science and Spirit Discussion, Thursday, November 17th

Public Forum with Ted Davis, Friday, November 18th

CTNS Reception at AAR (American Academy of Religion) Conference in San Francisco, Saturday, November 19th

December 2011
30th Anniversary Conference, Sunday, December 9
Contents

News And Events
30th Anniversary
Conference
New Media Page
Fall Courses in Science
and Religion
Coming Events

Inside Scoop
CTNS Membership
Help CTNS Bridge Science
and Theology
Join CTNS on Facebook
Turning Back a Leaf

Theology and Science
News
Theology and Science 9.3
Submissions

Network News
Religion, Nature and Art
The Evolution of Morality,
the Morality of Evolution
Peacocke Essay Prize

The Newsletter of the Center for Theology and the Natural Sciences



News and Events


30th Anniversary Conference

This year marks
CTNS
's 30th year of promoting the creative mutual interaction between theology and the natural sciences! To celebrate, a special conference is being planned for December which will look at scientific cosmology from the perspectives of the doctrine of creation in the three great monotheistic religions: Judaism, Christianity, and Islam. The
Graduate Theological Union
's (GTU)
Center for Jewish Studies
and
Center for Islamic Studies
will join CTNS in planning the conference, which is scheduled for Sunday, December 9, 2011, at GTU''s Hewlett Library. In addition to celebrating the three decades of CTNS's groundbreaking work in the field of theology and science, this conference will also serve to highlight the diversity of the Graduate Theological Union, with which CTNS is affiliated, and which will be celebrating its 50th anniversary in 2012. We hope you can join us for this milestone event this December!


New Media Page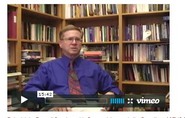 CTNS has added a new page to our Website to host a growing collection of media links. You'll find links there to the videos of recent forums, as well as two STARS (Science and Transcendence Advanced Research Series) Conferences which took place in Spring 2010. To honor CTNS's 30th anniversary, we've also added a video made for the Center's 25th anniversary in which Bob Russell tells his personal story about the founding of CTNS. He mentions a childhood sorrow which first sparked questions of relating theology and science, his academic pathway to the founding of the Center and the connections which led to the CTNS / Vatican Observatory collaboration on the subject of divine action. Check it out here!


Fall 2011 Courses in Science and Religion

Eschatology and Cosmology (ST 4074)

Junghyung Kim, Ted Peters, and Robert Russell

This course aims to explore the interaction between Christian eschatology and contemporary scientific cosmology. It will begin with making clear the challenges to Christian theology from scientific cosmology in terms of the dissonance between their different visions of the future destiny of our physical universe: Christian hope for the fulfillment of creation and science''s prediction of cosmic futility. Then the course will explore several constructive theological responses to this dissonance, especially by Jurgen Moltmann, Wolfhart Pannenberg, Ted Peters, John Polkinghorne, and Robert John Russell.
Theology and Science Research (ST 6015)
Ted Peters and Robert Russell
This advanced seminar will monitor the independent research of each student, especially research dealing with the mutual interaction of Christian theology and natural science. Evaluation will take into account regular attendance, presentation of one scholarly paper, and one or more class presentations.


Upcoming Events

Below are a few lectures which will be given by CTNS faculty this summer.
Tuesday, July 12, 2011
Ted Peters

"Astro-ethics and the Search for Life"
Faraday Institute Summer School at St. Edmund's College, Cambridge, UK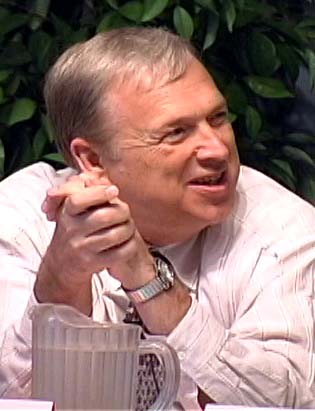 As space exploration advances, ethical discernment and planetary policy formulation is becoming increasingly urgent We need to identify and assess ethical issues arising from (1) concern for planetary protection for both Earth and off-Earth environments; (2) the search for microbial life within our solar system; and (3) the search for extraterrestrial intelligent (ETI) life within our galaxy. Should contact and interaction with ETI be established, Earth ethicists will need to delineate our moral responsibility toward extraterrestrial beings who may be less intelligent than we are, our peers, and our superiors. This presentation will map the ethical terrain.
Wednesday, July 13, 2011
Robert Russell

"Intelligent Design: Why it should NOT be Taught in High School Biology Class... and how to Debunk 'Science = Atheism'"
Calvin College, Grand Rapids, MI, USA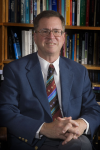 In his lecture, Dr. Russell will argue that ID is either interventionist theology or standard evolutionary biology. If the former, it should not be taught in public high school biology courses. If the latter it is not an alternative to standard evolutionary biology and teaching it in public high school courses would be redundant. He will also discuss the socio-political agenda supporting ID at the Discovery Institute. He will unpack the claim often made in support of ID that standard evolutionary biology is inherently atheistic. Instead he will argue that the natural sciences are based on methodological naturalism, he will offer several reasons why methodological naturalism doesn''t necessarily lead to metaphysical naturalism (atheism) and how it is actually rooted in the Christian doctrine of creation ex nihilo (out of nothing). He will list a variety of scientists and theologians who have developed a robust Christian interpretation of evolutionary biology known generally as "theistic evolution." Hence even if some voices claim that science supports atheism, it actually presupposes a theistic view of nature and should be welcomed by Christians as a way of understanding nature as God''s creation.

Friday, July 15, 2011
Ted Peters
"Can We Enhance the Imago Dei ? A Theological Assessment of Genetic Alteration, Nanotechnology, and Transhumanism"
Faraday Institute Summer School at St. Edmund's College, Cambridge UK
Today''s techno-visionaries plan to take control of the next stage of human evolution through guided changes in the human genome, cognitive and physical enhancements through drugs and nanotech implants, uploading human minds into computers, and crossing a threshold where our more intelligent progeny will take the responsibility for creating a post-human race that will supplant the homo sapiens we have come to know. Whether this forecast is realistic or not, the theologian must ask: would such advances in human intelligence and prowess affect in any way our status before God, the imago dei?

---
Inside Scoop


CTNS Membership--go deeper
As a friend of CTNS, we hope you have enjoyed receiving the ENews. But would you like to go deeper in the dialogue? CTNS members receive CTNS''s peer-reviewed academic journal Theology and Science, giving you the latest in science and religion research on topics such as genetics, mathematics and theology, cosmology and more, in print and online, access to 12 volumes of the CTNS Bulletin, and discounts to CTNS events. If you would enjoy a deeper engagement and support of this critical dialogue between science and faith, we encourage you to become a member today! You will receive all four issues of Theology and Science Volume 9 (2011). Among other membership benefits they will also be giving vital support to the ongoing work of CTNS. As an added bonus, any new memberships in 2011 will be matched by a grant from the John Templeton Foundation, which will give CTNS a gift equaling the amount of the membership dues to help CTNS keep running the journal, classes, public forums, etc. that are at the heart of CTNS's mission to bridge theology and the natural sciences. To join visit http://www.ctns.org/membership.html


Help CTNS Bridge Science and Theology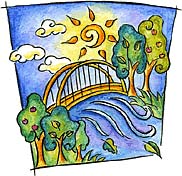 Please help support CTNS with your gift to the general fund! Your membership and additional gifts support CTNS's contributions to the science and religion dialogue, including this newsletter, the journal Theology and Science, CTNS public lectures and courses, and the CTNS Website. Or give to one of CTNS's research and teaching funds: the Ian G. Barbour Chair, in Theology and Science, the J. K. Russell Research Fellowship or the Charles H. Townes Graduate Student Fellowship. See http://ctns.org/donate.html for more information and to give online. Donations are tax-deductible and eligible to be matched by a grant from the John Templeton Foundation if they are received by July 31, 2012. We appreciate your support!

Send in Your Pledges

With only one year left to go in the Ian G. Barbour Chair in Theology and Science Campaign and the coinciding Templeton Foundation Challenge Grant, we encourage you to send in your pledges and gifts soon. With one year left, and $55K still available from the challenge grant, CTNS is counting on friends like you to give generously. Give now to support the Barbour Chair, a lasting legacy in the conversation between science and faith. If you have any questions about your pledge or how to give please contact Melissa Moritz, melissam@ctns.org or call the CTNS office at 510-848-8152.



Join CTNS on Facebook

CTNS is now on Facebook! Click here to visit Facebook to "like" the page—or use the link on our homepage: www.ctns.org. Check out some of the videos posted there, and keep an eye out for upcoming events.



Turning Back a Leaf:
The CTNS Bulletin

20 years ago


Here's the table of contents from the

CTNS Bulletin

, Spring Issue 1991, which focused on environmental ethics and the 1991 J. K. Russell Conference at CTNS with Holmes Rolston. Members receive free access to this and many other issues of the

CTNS Bulletin.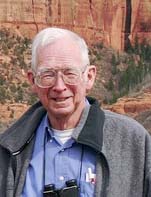 Holmes Rolston, "Respect for Life: Christians, Creation, and
Environmental Ethics," 1-8
Holmes Rolston, "Genes, Genesis and God in Natural History,"
9-23
Robert Schimke, "Reflections from a Molecular Biologist," 24-26 Walter Hearn, "Science, Selves, and Stories," 26-31
An Axiological Perspective on Nature: Carol Tabler, Margaret
McLean and Ted Peters:
Carol Tabler, "Value Vocabulary in Biology and Theology," 32-33
Ted Peters, "Beyond the Genes: Epigenesis and God," 34-35 Margaret McLean, "A Moral World 'Red in Tooth and Claw,'" 36-38 Book Reviews, 39-42
Dietrick Thomsen, "Games Physicists Play," 43-44
---
Theology and Science
News


Theology and Science

9.3 (Aug. 2011)


John Paul II on Science and Religion: A Deeply Appreciative Reflection


Robert John Russell


Articles:
Celestial Aesthetics: Over our Heads and/or


in our Heads


Holmes Rolston, III


Toward a Cosmic Christology: A Kergymatic Proposal


H. Paul Santmire


Evolution, the End of Human Uniqueness, and the Election of the


Imago Dei


Joshua M. Moritz


An Eastern Orthodox Theological Basis for Interplanetary


Environmental Ethics


Vladimir V. M. Tobin and A. Randall Olson


Book Review:
The Moral Landscape: How Science Can Determine Human Values


by Sam Harris



Submissions

Scholars wishing to submit articles for consideration to Theology and Science may do so online at manuscript central; or contact Joshua Moritz, Managing Editor, by emailing theology-science@ctns.org or by writing to Theology and Science, CTNS, 2400 Ridge Rd., Berkeley, CA 94709 USA. If you are interested in writing a book review or submitting books for review, contact Oliver Putz, Book Review Editor, at bookreviews@ctns.org. Please send editorial comments or suggestions to theology-science@ctns.org. Information for authors or reviewers may be found on the CTNS Website.


---
Network News
''Religion, Nature and Art''

Sponsored by the Ethnological Museum of the Vatican Museums, and the International Society for the Study of Religion, Nature and Culture (ISSRNC), 13-14 October 2011, Vatican Museums (Vatican City State)

This conference seeks to examine the complex intersections of religion, nature and art. Sessions will focus on broad cultural and geographic areas: "Asian Religions, Nature and Art," "Renaissance Art, Religion and Nature," "Indigenous Religions, Nature and Art," "Spirituality-based Environmental Activism, Nature and Art". The conference will also include two unique opportunities to view art in the Vatican Museums, and of course, to enjoy Rome, Italy''s surrounding environment, with its own ancient treasures and historical legacies. Confirmed speakers include Professors Bron Taylor, Kocku von Stuckrad, Laura Hobgood-Oster, Rick Stepp, Arnold Nesselrath, Nicolla Mapelli, and Katherine Aigner. For more information visit:


''The Evolution of Morality, the Morality of Evolution''

Ian Ramsey Centre Conference 2011
8-11 July 2011, St. Anne's College, University of Oxford
This conference seeks to explore new developments concerning the evolution of morality and their broader ramifications. In addition to the evolution of morality, this conference also seeks to explore what might be called 'the morality of evolution'.

Confirmed Plenary Speakers include:
Edward J. Larson (Pepperdine University)
Ronald L. Numbers (University of Wisconsin-Madison)
Michael Ruse (Florida State University)
Naomi Beck (Konrad Lorenz Institute for Evolution and Cognition

Studies)
Jeff Schloss (Westmont College, CA)
For more information visit: http://www.ianramseycentre.info/


Peacocke Essay Prize

In memory of its founding President and former Chairman, the Revd Dr Arthur Peacocke, the Science and Religion Forum offers a prize for an essay directly relevant to the theme of its annual conference. This year's conference (25th-27th September 2011 at Cumberland Lodge, Windsor) is themed 'Inspiration in Science and Religion' (for further details, see the Forum's Website).
The prize is open to those who, on the closing date for submission, are matriculated students (full-time or part time, undergraduate or post-graduate).
The prize will consist of a cash award of £100, free membership of the Forum for one year, and the UK travel and accommodation costs (or equivalent of) of the winner's participation in the Forum's 2011 conference.
The essay should not exceed 5000 words in length, including footnotes but excluding references.
It should be preceded by an abstract of no more than 250 words, and should be submitted as an email attachment in Word, no later than 31
st
July 2011 to Dr Louise Hickman:
l.hickman@newman.ac.uk
. Dr Hickman
will answer any questions about the prize. All submissions will be acknowledged within 1 week of receipt.
The essay should be the original work of the applicant – unacknowledged quotation from the work of others will automatically disqualify the entry.
Copyright in the essay will remain with the author. Each submission should be accompanied by a statement from the author's Supervisor or Head of Department, confirming the author's student status and indicating awareness that the essay has been submitted. The adjudicators reserve the right not to award the Prize if no entry of sufficient standard is received.
Their decision will be final, and no correspondence about it will be entered into.
---
Thank you for reading this issue of the
CTNS ENews.
We welcome your
feedback
. Please send your comments and suggestions to:
director@ctns.org
.