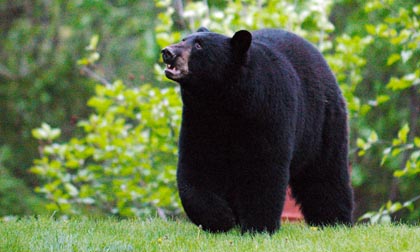 Healthy spring Black Bear on Douglas Island, Alaska (by Russell Stigall)

The energy behind energy legislation

Without a doubt, this has been a very successful legislative session for conservation, measured perhaps on a megawatt scale. Not only was Alaska Conservation Voters, working in part with our sister organization, Alaska Conservation Alliance (comprised of nearly 40 member groups) able to help pass two of our legislative priorities, but also to help create and pass statewide energy policy with a strong emphasis on energy efficiency and renewable energy. There was true energy behind our state's energy efforts.
Yet the successful passage of two of Voters' priorities, a research and development fund for emerging energy technology (R&D fund), and the advancement of energy efficiency in Alaska, didn't begin merely 90 days ago with the start of the 2010 session. The power behind these bills was being generated all the way back in 2007.
At that time, Voters began to work with key allies and legislators across the state on the economics and importance of efficiency and renewable energy development in Alaska. Given the rising cost of energy, and the fact that Alaskans in both urban and especially rural parts of the state were (and still are!) suffering high fuel costs, looking for mechanisms to improve efficiency and promote stably priced sources of energy simply made sense. This focus caught on, fueled not only by the conservation community but other nonprofits, economic development groups, community entities and many others, and the state created innovative new measures like the Renewable Energy Fund, and expanding Alaska Housing and Finance Corporation's home weatherization and efficiency programs.
With the start of the legislative session in 2009, the conservation community again decided to focus on additional energy priorities to capitalize on the momentum and progress to date. Thus, the R&D fund and Energy Efficiency became priorities.
Once more working with a diverse group of allies, Voters helped create and promote these bills through the first half of the two year session. Then, during the summer of 2009, several forward thinking legislators including Representatives Charisse Millett (R) – Anchorage and Bryce Edgmon (D) - Dillingham, as well as Senators Lesil McGuire (R) - Anchorage and Bill Wielechowski (D) - Anchorage, began work on the creation of energy policy (eventually HB306: State Energy Policy) and an omnibus energy bill (eventually SB220: Alaska Sustainable Energy Act) respectively. Voters and Alliance staff were pleased to be invited to work with a number of new constituency groups to shape statewide energy policy that creates a vision for the state's energy future.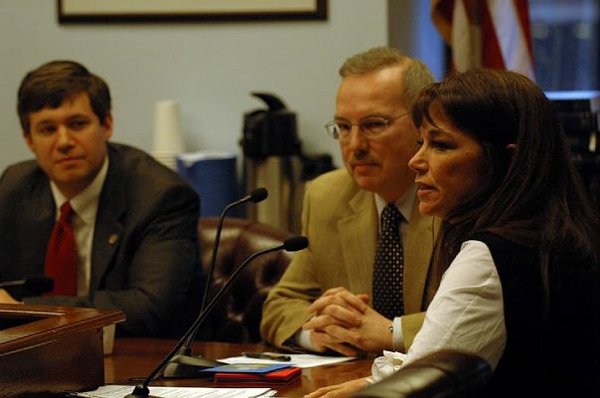 As an omnibus bill, the Act brought together an array of ideas from Republicans and Democrats, Senators and Representatives including the individual language from two of Voters' priorities, kind of like a two-for-one deal.
Both HB306 and SB220 surged into the 2010 session and of course, went through a number of iterations. While some of the language in the bills changed, their core values and beliefs remained the same. With the support of thousands of Alaskans from diverse backgrounds, both of these bills were passed in the waning house of the 26th legislative session.
Alaska Conservation Voters is privileged to have been part of something so special and important to the state. It seems our energy was well spent, but like other renewable sources from across the state, we intend to generate even more as we take on the next steps for Alaska's energy future.
We need your support

As you know by now, we've scored some remarkable successes in the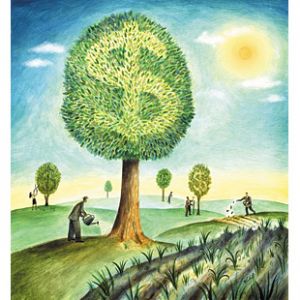 legislative season that just ended, and we couldn't have done it without you! An organization such as ours thrives because of the involvement – and generosity – of its members, and we deeply appreciate your help.
Still, much remains to be done to protect the environment in Alaska, and we need your help more than ever to continue that work. Alaska Conservation Voters now is gearing up for the election session, and we'll be communicating directly with voters to help elect pro-conservation candidates in local, state legislative and the governor's race.
Here are ways you can help:
Donate now! Many of our members have found that they can afford to increase their support by donating a smaller monthly amount. Let us set up an automatic payment schedule!
Volunteer! Your time, talent, and expertise is needed. Email bettyjo@akvoice.org our Volunteer Coordinator and sign up for volunteer training. We need you.
Increase your membership level by adding one zero to your usual amount.
Help us find major donors. Think of people you know who have the means to help, and also have an appreciation for the kind of work that we do. If you are such a person, or know someone like that, please call me at (907) 258-6160 or email me at alora@akvoice.org
Organize and host a House Party! This can be fun and fruitful! Invite like-minded friends, colleagues, and neighbors to learn about ACV, the organization that you are a part of. We will gladly come and make a presentation, answer questions and engage in a dialog with your guests and, of course, invite their support. Contact me at (907) 258-6160 or by email at alora@akvoice.org so we can brainstorm how to help you make that happen.
Friends, let me stress again that we need your help and support to continue this vital work. Remember: together we can achieve what we could never achieve alone.
.
Voters celebrate priority bill success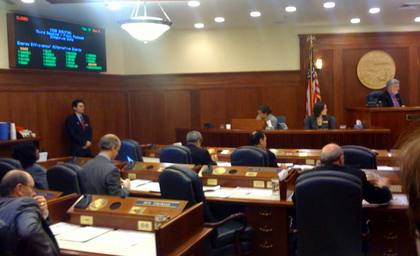 Alaska gets new clean energy goals

Alaska Conservation Voters can celebrate a job well done with the passage of two of its three priority bills for 2009/2010.
It is impossible to overestimate the importance of the clean energy legislation that passed the state Legislature this year. It was a stunning victory many years, many hands and much work in the making. It's also difficult to describe the full impact Alaska's new clean energy provisions will have on our lives, job creation, economic opportunities, education, cost savings and environmental stewardship for decades to come. Now, how often can we say we've left our grandchildren a legacy for which they will thank us?
Alaska Conservation Voters has been calling for statewide goals for Renewable Energy and Energy Efficiency since 2007, at the same time outlining a plan for the state to reach those goals. In the winter of 2009 Governor Sarah Palin set a goal for the state to reach 50 percent renewable energy by the year 2025. This goal is now part of the State Energy Policy (House Bill 306). Along with its renewable energy goals, HB 306 also calls for reaching a 15 percent increase in energy efficiency on a per capita basis between 2010 and 2020. Though not quite the 20 percent efficiency increase proposed by Voters, it is still a strong commitment to wise energy use.
With the State Energy Policy serving as a vision for Alaska's energy future, the Alaska Sustainable Energy Act (Senate Bill 220) omnibus energy bill holds an array of provisions that describe how we're going to get there. The bill also contains two of Voters' three priority bills – incentivizing and setting goals for energy efficiency and creating an emerging energy technology fund.
Beginning its life as a stand-alone bill, Senate Bill 121 Energy Efficiency for Public Facilities (DOT/PF) was rolled into the Sustainable Energy Act when the Act was introduced early in 2010. Though SB 121 lost its individuality and some of its teeth, the core provision remained, requiring the Department of Transportation to continue to meet healthy energy efficiency retrofit goals. The DOT/PF testified to the legislature that it was "anxious" to get going.
A DOT/PF energy efficiency retrofit pilot program saves the state between $300,000 and $500,000 annually. That's as much as half a million dollars per year applied to only eight state buildings. And with dozens of state building still to receive energy efficiency retrofits between now and 2020, the savings to the state's coffers and job creation will only grow. As it leads by example the state builds capacity in world's budding weatherization and energy efficiency industry. Finally, this reduction in energy costs, wonderful though it is, points to a more important reduction and part of the reason energy efficiency is a Voters priority – it reduces greenhouse gas pollution.
Since the days when the U.S. navy mined Chickaloon's high-quality anthracite coal for its warships in the early 20th Century, from the rise and peak of Prudhoe Bay oil and Cook Inlet natural gas to the hard work and hopes to tap north slope natural gas for home use and export, Alaska's modern history has been that of an energy powerhouse.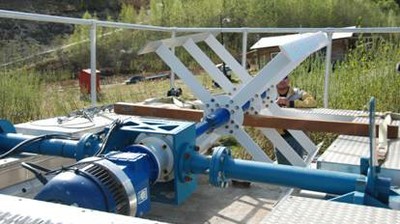 Now Alaska is planting the seeds for its next century of energy dominance. With the creation of the Renewable Energy Fund in 2007 Alaska's lawmakers set the state on a path to energy independence and price stability. And with the creation this year of the Emerging Energy Technology Fund, a provision within the Alaska Sustainable Energy Act, Alaska is on the path to tap its vast unconventional renewable energy resources - wave, tidal, hydrokinetic to name a few – and export the technology and knowhow we've developed in the process.

The small setback with a bright future
At Voters we usually score our victories in numbers of priority bills passed. However, this year we are be beaming with pride over a bill that didn't make it all the way.
Had it passed Senate Bill 152 Regional Transit Authority would have lifted a prohibition on two or more municipalities forming a shared transportation authority to coordinate public transit funding and systems. These Authorities could help link Southcentral cities and communities and would work closely with local Metro Transportation Solutions organizations and the federal Metropolitan Planning Organization. Eventually, this model could serve as a template for other areas of the state.
Though SB 152 did not pass into law, it overcame hefty obstacles to get two hearings and unanimous approval from the Senate Transportation Committee, strong support from the Alaska Department of Transportation and Public Facilities, and several influential sponsors: Senator Charlie Huggins, Senator Bettye Davis and Senator Johnny Ellis. The bill got quite far in spite of losing two of its champions, former Anchorage Mayor Mark Begich, now Senator Begich, and Mat-Su Valley Borough Mayor Kurt Menard who passed away from cancer. The two mayors had worked together to find a regional solution to transportation challenges shared by Anchorage and the Mat-Su.
Through the hard work of Voters members and many others the transit authority issue is again on the radar of decision-makers across Alaska. And with hundreds of RTA's, shared between all but two U.S. states, it is expected that work on regional transit authorities will continue here in Alaska.
Thank You for your Energy

The 2010 legislative session was a great success for the state of Alaska. Politicians,members of the business community and conservationists alike left Juneau with smiles on their faces this April having made serious progress on tough issues. With legislative milestones like the declaration of a state energy policy and the passage of the Alaska Sustainable Energy Act, the state has marked a turn toward an economically viable and environmentally healthy future.

While the Alaska Conservation Voters works hard to incorporate conservation values into state policy, the end of session pats on the back are by no means ours alone. Victories in Juneau don't come easy, and there are diverse forces directing Alaska's path. We at Voters have had the distinct privilege of working with these disparate stakeholders to lay the foundation for an Alaska we can all enjoy, today and tomorrow.

In trying to give thanks and acknowledge the support that brought about these successes, there is no more appropriate place to begin than with the individual Alaskans who make up the vibrant statewide conservation community. Together we may be greater than the sum of our parts, and we are nothing without each unique contributing citizen. Testifying to legislative committees, sending letters to lawmakers, or simply riding their bikes to work—conservation minded Alaskans, thanks for your support!

The great strides taken this year would not have been possible without ACV members and the member groups of our sister organization, Alaska Conservation Alliance. As the latticework of the statewide conservation coalition, they provide motivation, energy, and support. The state's conservation leaders infuse the process with expertise and inspiration, and staff members from each environmental organization across the state deserve thanks for their contributions towards a better Alaska.

With all of this renewable energy and green momentum coming from around the state, someone still needs to actually sit down to write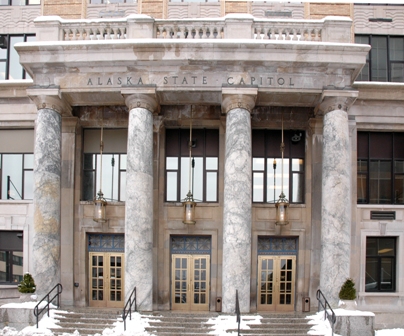 these bills and arduously push, pull, and drag them onto the governor's desk. The Voters would like to express its gratitude to the many legislators who worked this session to promote far reaching, forward thinking measures to protect Alaska's environment while ensuring a secure future.
Priority bill kudos go out to Senators Bill Wielechowski, Lesil McGuire, and Charlie Huggins, and Representatives Bryce Edgmon, Charisse Millett, Les Gara, and Bill Thomas. These legislators, their staff and peers provided insight, foresight, and determination in support of emerging energy technologies, energy efficiency, and public transportation in Juneau, and along with counterparts too numerous to name, kept Alaska on the high caliber statutory course warranted by its environmental grandeur.
Campaigning for Conservation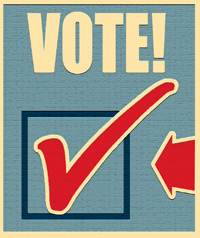 May in Alaska is almost always a beautiful time. Trees are blooming after a long slumber under the snow, trails, grass, and flowers are poking their way back into our lives.
In even numbered years May also means that another legislature has declared Sine Die and the sixty representatives and senators have returned to their far flung home districts where many of them embark upon their re-election campaigns.

This year there are fifty legislative seats open, all forty seats in the State House and ten of the 20 members of the State Senate. This is also a gubernatorial campaign year and there are no less than three candidates running for the state's top spot in both the republican and democratic primaries.

There are many ways that you can become involved during the summer months as well. First of all, making a contribution of time or money to Voters better enables us to do our work and turn conservation values into state priorities. Volunteering time to Voters or to specific campaigns that we are involved with helps to make our organization a powerful participant in the political process as well. You can volunteer by making phone calls, hosting events, donating your particular talents, or going door to door in your district. If you are interested in making a contribution either financially or as a volunteer, please visit our website or call Betty Jo in our office at (907) 258-6171.

In August, following the legislative primaries, ACV will release our annual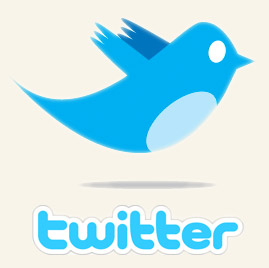 Scorecard, ranking the conservation successes and shortcomings of each legislator from the 2010 Session. We will also be making our endorsements in races across the state and encouraging our supporters to support pro-conservation candidates in local, legislative and the governor's race. You can stay up to date on campaign information throughout the campaign season by becoming a follower of our Facebook page and Twitter account. The scorecard will be available on our website: www.acvoters.org as well as posted to Facebook and Twitter.

It is also important to register to vote no later than July 24 to be able to vote in the primary on Tuesday, August 24th. Click here to register with the Division of Elections, or find your polling place.

If you have any questions regarding the electoral season, please contact Susanna Orr, ACV Political Director at 907.258.6130 or via email, susanna@akvoice.org.
A New Arrival

Welcome to Lou Wright, Alaska Conservation Alliance Summer Intern (Alaska Conservation Alliance is Voters' 501 (c)(3) sister organization)

Lou is originally from St. Paul, grew up in Los Angeles, and now calls New York and New Orleans home. In the fall, he will be a junior in the Environmental Studies and Sustainable Design program at The New School in New York. After college, he hopes to return to New Orleans to work in sustainable housing development and wetland protection. He currently writes graphic novels, zine comics, and music journalism, but he has worked as an oyster researcher, a biology lab assistant, and a sound engineer, among other things. In what spare time he has, he enjoys hiking, rowing, BBQ's, and metal. He is interested in traveling to Alaska because the state is a flashpoint for energy debate, and energy policy and behaviors are integral to his true passion - the home and how it works. He is excited to see some moose and get some work done.
.